Want some digital literacy with your can of soup?
With brands ever more ardently trying to connect with consumers, especially that coveted 18-24-year-old demographic, it should go without saying that their marketers need to be on top of what's going on in digital. But more often than not, established brands struggle to keep up with digital's rapid evolution.
Campbell's is here to help. Yes, that Campbell's.
Adam Kmiec, the global head of digital and social for the venerable canned soup company, is on a mission to ensure that his brand has all the tools to be as "digitally fit" as possible. This week, Kmiec announced via Twitter and on his blog that Campbell's, a 144-year-old brand, has created a "Digital Fitness Accelerator Kit" to ensure that the organization and its people are up to speed on all things digital.
"Digital fitness is about both a lifestyle choice and an everyday commitment," he told Digiday.
Toward that end, the kit Kmiec helped put together includes devices like Roku and JawBone, recommended apps – both paid and free along with an iTunes card so that people can download them — and suggested reading, including online news sources and books like "Six Pixels of Separation." Kmiec and Zach Barkus, head of mobile and emerging media at Campbell's, hand-picked the items for the kit.
"These items are shaping the ways people connect with each other and manage their lives," said Kmiec. "Each item in the kit was carefully selected – it had to be relevant, actionable and tied directly to consumer and business trends we believe are important. For example, we know we're living in a world of quantified lives. We can measure and track just about everything. That's where the fitness trackers like the JawBone Up or Nike Fuel Band became logical choices."
For now, Campbell's is only giving the kits to a small group of people from across its organization to be the first try them out and provide feedback. Kmiec said it's too early to say how far Campbell's will scale its kit's distribution, since it's still in a 90-day pilot period.
According an exec from another brand who preferred to remain anonymous, digital fitness isn't an organization-wide issue, just a concern for the senior executives.
"The younger the marketers are, the less we need to do these things," said the exec. "We set up things for our older folks like having a list of 15 devices that they need to have and an assignments to complete, like watching something online on Netflix."
Giving the same kit to every employee at a brand may not make sense. As the brand exec explained, there are initiatives for the senior executives who didn't grow up with the kind of technology that the younger staffers did, like a reverse-mentor program in which a younger marketer is paired with a senior exec to "ensure that the walls come down and that senior execs can ask real questions about what they don't understand and where they are behind."
"A kit might not be the ready delivery device for every organization," said Kmiec. "But every organization needs an approach for filtering the signal from the noise, identifying the right trends to focus on and improving their level of digital fitness." Something to think about over your next can of delicious tomato soup.
https://digiday.com/?p=42322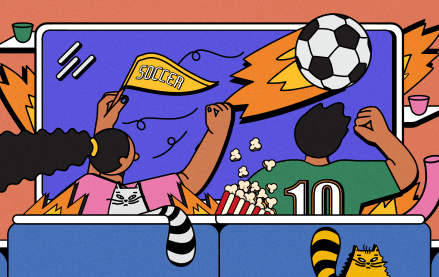 December 1, 2023 • 4 min read
Even if a game isn't make or break, sports leagues and brands want fans to be paying attention — and they're hopeful new strategies will get it.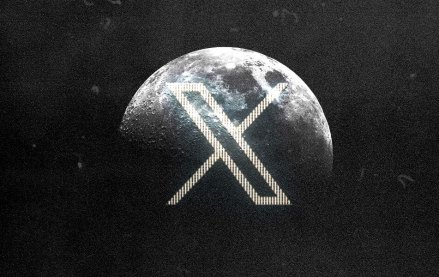 November 30, 2023 • 4 min read
In the packed DealBook conference in New York yesterday, owner Elon Musk bluntly told them to shove it.
November 30, 2023 • 2 min read
WorkTok, or CareerTok, is in full force. Combined, those hashtags on TikTok have over four billion views and it is benefiting Gen Z.