Campaign Breakdown: Absolut & Ferragamo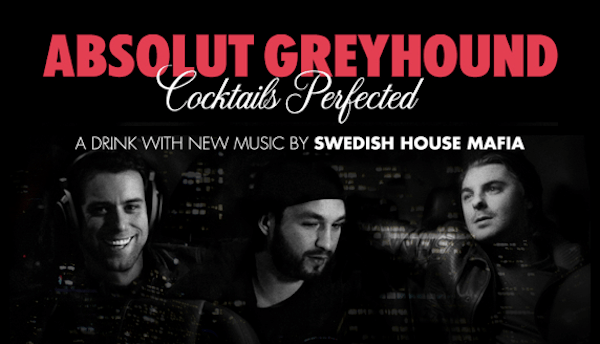 We're inviting a member of the digital media community to assess digital campaigns selected by our staff each week and weigh in on what was done well and what could have been done better. Bill Bock, senior manager of digital planning at Mediassociates, offers his take in our first installment. If you're interested in contributing to this, please contact me. 
Absolut's "Greyhound" Campaign
Facebook is urging brands to look beyond the like, and it appears as though Absolut Vodka has got the message. The Pernod Ricard-owned brand has a new Facebook campaign that's not about likes but is instead an attempt to get people talking about its new Greyhound Cocktail.
The Greyhound campaign centers on Absolut's Swedish House Mafia collaboration. Swedish House Mafia is a house music group. The digital component focuses on allowing consumers to interact with the exclusive Greyhound track. Visitors to the Absolut Facebook page can watch a video. But then Absolut takes the experience one step further by bringing consumers into Swedish House Mafia's sound studio, where they can use a remix tool (a Facebook app) to create their own version of the track. When finished, they are able to share their self-mixed songs with their friends through Facebook, Twitter and email.
Absolut has a long history of producing creative collaborations with  artists and musicians, like Andy Warhol and Keith Haring and, most recently, Jay-Z and Cee Lo Green.
Assessment: Maybe I'm not their target audience, but I don't get it. What exactly is Absolut Greyhound? I get that it's Swedish — great reinforcement of the brand's origins, by the way — but a visit to their Facebook page is no help. I'd give this effort a solid A for engaging current fans (something that could have been accomplished with a Friends of Connections campaign) and a D for drawing in new fans and driving product sales. — BB
Salvatore Ferragamo's "The Girls About Town" Campaign
Salvatore Ferragamo's new social media and digital initiative "The Girls About Town," launched in conjunction with the luxury brand's latest fragrance, Signorina follows campaign face and testimonial Bianca Balti along with friends such as Rachel Chandler Guinness, Alexandra Richards, Theodora Richards and Lauren Remington Platt on their journeys and lifestyles as the quintessential Signorinas.
The campaign's site launched on Monday, Mar. 26 with the debut of Phil Pinto's film "The Signorina Story," weaving the story of Signorina through fashion and festivities. In addition, each day the girls about town will upload new and exciting content while sharing exclusive looks into their lives. Content will include personal style references, beauty regimens, inspirations, current projects, favorite hot spots, and insights via videos, photos and text. All content will be archived so fans can follow their favorite girl about town while sharing the insider content via Facebook, Twitter, YouTube and Tumblr.
The program invites girls to enter to be the next girl about town. After submitting a brief bio designed and focused around the inherent Signorina qualities, 10 girls will be selected to feature content on the site and tell their stories as the ultimate girls about town. New content will be loaded daily from these Ferragamo-chosen girls while the spotlights shine on them on http://www.TheGirlsAboutTown.com showcasing two groups of five girls for seven days each.
The final destination for Ferragamo fans allows users the option to be among the first to digitally purchase a bottle of the new perfume.
Assessment: Really, really well done – lots of opportunity (http://thegirlsabouttown.tumblr.com) to expand the campaign via social media outlets like Twitter, Facebook and Pinterest (that last one is undoubtedly of particular interest, given the obvious female-skewed nature of the campaign). Great opportunity for follow-up with special offers and/or promotions. Good brand alignment — very aspirational without being off-putting like some other notable fashion efforts I could name (I'm looking at you, Hilfiger).  My only criticisms are that (a) the click-to-purchase opportunity is buried at the bottom of the page and (b) the call to action ("From the coolest new art installation to your favorite restaurant that's off-the-beaten path, tell us a bit about yourself atinfo@thegirlsabouttown.com for the chance to win a spot as a guest blogger and a special Salvatore Ferragamo gift.") could use a little proofing. But those are minor quibbles — over all, this is very well done. — BB
https://digiday.com/?p=9776