'Build a model': With a new initiative Pronghorn, two Black spirits execs aim to make the industry more inclusive and diverse
May 28, 2021 • 3 min read
Dia Simms and Erin Harris are looking to change up the mix of the spirits industry.
The pair, both spirit industry veterans, are aiming to foster more Black brand founders as well as bringing in more Black employees at every level throughout the industry. Simms and Harris plan to do so via a new initiative called Pronghorn, which is dedicated to "cultivating the next generation of diverse founders, executive leaders and entrepreneurs," as part of a 10-year partnership with alcohol beverage giant Diageo.
According Pronghorn research, while Black Americans represent 12% of alcohol consumers across categories, they make up just 7.8% of the sector's labor force and 2% of executives in the industry. In working with Diageo, Simms and Harris aim to change that by bringing in and promoting Black talent as well as finding and encouraging Black brand founders with capital investment, said Simms, co-founder of Pronghorn and CEO of Lobos 1707, an independent tequila and mezcal spirits brand.
"When we look at the last 21 years we can't find one meaningful exit [i.e. nothing over $20 million] of a Black-owned spirits brand to a major supplier," said Harris, who spent nearly 15 years of her career working alongside Sean "Diddy" Combs, brand ambassador and partner of Diageo-owned Ciroc via Combs Enterprises. "We plan to change that."
So far, Pronghorn has already identified 100 Black-owned brands to potentially work with and help grow; Pronghorn did not name any specific brands already identified. The initiative, which is named for the North American mammal of the same name known its speed over long distances, is hoping to find as well as encourage more Black owned-and-operated brands.
"We know spirits and we know the Black community so we can start there," said Simms. "Our more audacious ambition is to build a model that can be templated to other audiences, constituencies, industries."
The focus of Pronghorn will be on entrepreneurship and job creation over the next decade as it takes time and long-term commitment to truly make change within an industry, said Simms and Harris. As for advertising, "we will 100% be engaged in impacting the narrative in terms of the appropriate amount of ad dollars directed" to Black-owned brands, noted Simms, who declined to discuss specific advertising dollar amounts.
"Diversity is good for business," said Harris, co-founder of Pronghorn and chief marketing officer of Lobos 1707. "Brands need to understand that you need to really look and feel like the people you serve. How can we ensure as a brand that we are showing up for the community in the right way? It doesn't matter if it's spirits, beverages, consumer goods, etc. we really want to engage with the consumer and speak their language across the ecosystem."
Focusing on a business case makes sense to Derek Walker, founder of Brown and Browner, who added that the success of a brand like Uncle Nearest should have other companies looking to work with Black founders. "It makes good business sense to do it," said Walker. "We have got to start connecting the power of being more inclusive and more diverse to profits. They're making a business argument for it."
While Harris and Simms would like to create a model to diversify an industry that can in the future be used beyond spirits, "there's so much room and such a huge gap in great, quality brands coming to the marketplace owned by Black founders and run by Black executives that our main focus will be on that," said Harris.
https://digiday.com/?p=415679
September 28, 2023 • 4 min read
Some content creators are using generative AI tools to spark new levels of creativity and innovation and are sharing their experiences online in how they're using these tools to streamline their workflows and boost productivity.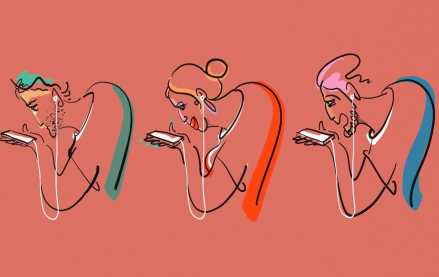 September 28, 2023 • 6 min read
In this edition of the weekly Digiday+ Research Briefing, we share focal points from Digiday's recently released reports on marketers' evolving social media tactics, including how they're using Facebook less and diving into YouTube Shorts more.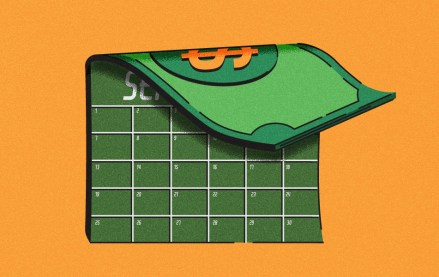 September 28, 2023 • 4 min read
In 2023, some brands' executive boardrooms are still insulated from the chill of crypto winter, for better or worse. But the rising pressure of crypto skepticism has made it more urgent than ever for companies to figure out how to use blockchain technology to support their core offerings and customer base rather than simply dropping branded NFTs and hoping for the best.