How British catalog retailer Boden transitioned to the digital world
May 15, 2015 • 4 min read
•
•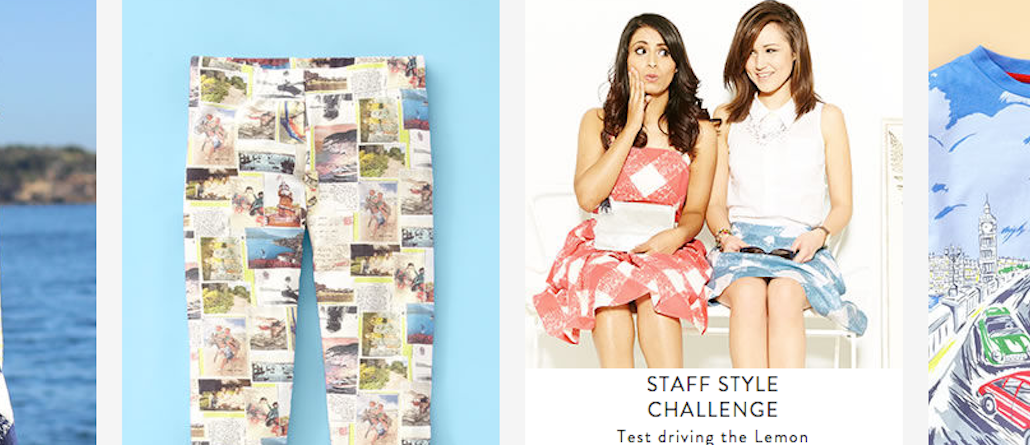 Boden, a British retailer that launched in 1991 as a men's print catalog, is leveraging the power of the Web to expand to global markets and compete with the likes of J.Crew and Kate Spade.
With 90 percent of its sales — made up of men's, women's, kids' and teens' lines — now happening online, the brand has gone almost fully digital, save for one aspect of the business: the catalog. In July, that will change, when the brand takes its well-known print component online for the first time.
The company hired its first director of e-commerce, Sue MacMillan, in 2013, to increase its online sales. Since then, Boden has been fortifying its social channels, partnering with e-commerce marketplaces and improving its online store to facilitate purchases.
Without any standing storefronts, Boden relies on being where its customers are digitally, rather than physically. It's key for the company: Matt Hiscock, Boden's director of global marketing, said that Boden is "on a journey. Things have changed from where we've started, and we need to change to maintain growth, and our customers want to see that change."
Without stores, Boden isn't firing on all pistols during a time when an omnichannel retail experience is imperative. So, the retailer has to take measures to ensure its e-commerce experience is strong enough to draw in new, unfamiliar customers. Hiscock called the online store the company's "holy grail."
"They've really optimized for the fact that they don't have physical stores," said Lucie Greene, worldwide director of the innovation group at the J. Walter Thompson Company.
To do so, Boden has enhanced its site to make it feel more personal. It keeps stock of previously viewed items and offers personalized discount codes to incentive customers to return. Recently, the brand added the "outfit maker," a feature that simulates trying on outfits with "fit predictor" technology. And a lax return policy is described as a "no-quibble" policy by the brand on its site.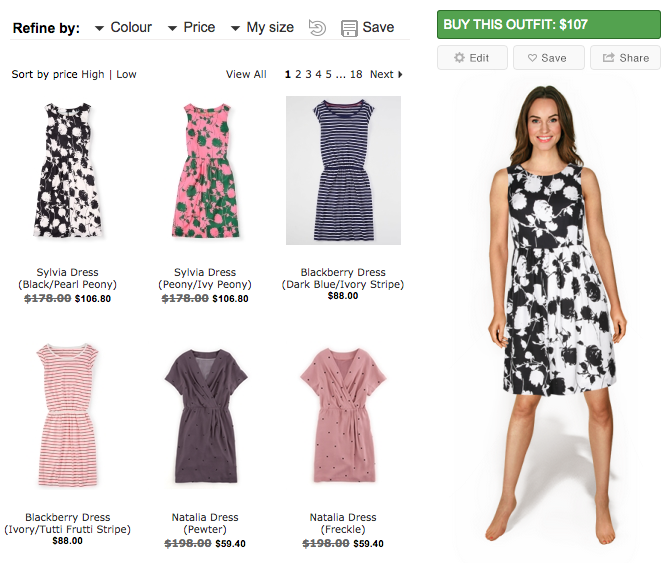 The digital catalog is the next feature to be added to Boden's online store, a more editorial approach to premiering new seasonal items, now compatible on desktop, mobile and tablets (the traditional, physical catalogs won't be phased out).
"Boden generates a ton of great content in their print catalog, and they're recreating that online to be where the customer is. That's important," said Brad Alan, vp of commerce at R/GA.
Boden, like any other brand in the digital age, has its own blog. But what sets Boden's content apart is that the site isn't totally self-serving, according to Greene.
"Their tone of voice is very personal. It's collectively friendly with a sense of humor running through it, so it can evolve into a community," said Greene. "It's not just style, it's lifestyle, and it feels like a rounded-out offer."
Boden's blog covers local events, like London Fashion Week, and taps into the strongly influential blogger community to produce content. But rather than just send free clothing, the company sends bloggers on road trips, using travel as fodder for the Boden "diaries," as the blog is called.
"An authentic tone of voice is powerful — and the women who buy Boden are also those buying into a brand's values," said Greene.
Boden's upcoming digital catalog pages are pinnable, which can send individual looks to the platform but the brand's overall Pinterest page (57,000 followers) is much more cohesive. Echoing the strong content visible on the blog, a majority of Boden's board are "how-to" guides for different trends, all demonstrated with the retailer's items. Each board is a targeted location for shoppers who are looking for a specific style — bold colors, floral prints, swimsuits — in contrast to the digital catalog, which (while shoppable) has customers leafing through at their leisure, with no one goal in mind.
Boden's brand voice is evident on Twitter (38,000 followers) and on Instagram (55,000 followers), where customers can shop the feed via third-party platform Like2Buy.
Still, making it easy — and interesting — to shop online might not forever make up for a lack of physical stores.
"I'll be surprised if they don't try a pop-up or something experiential," said Greene. "Being exclusively online is becoming a challenge."
https://digiday.com/?p=118549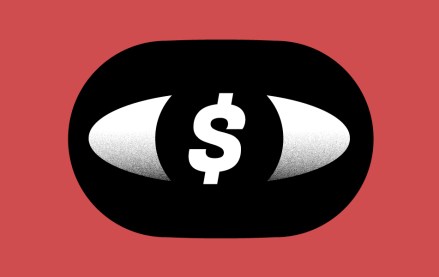 December 5, 2023 • 3 min read
The latest edition of the ANA's programmatic transparency report claims $22 billion can be saved by drastically cutting the ad tech bloat.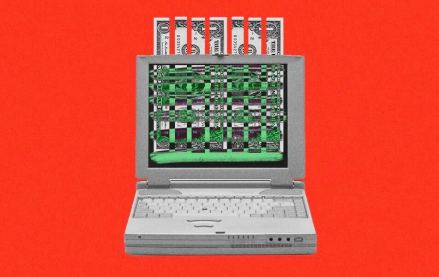 December 5, 2023 • 5 min read
Agency clients still see programmatic as an important part of their marketing budgets. But, overall, the uncertainty around programmatic could be causing them to lose confidence in online display ads as a marketing channel, and, as a result, agency clients are investing less in online display.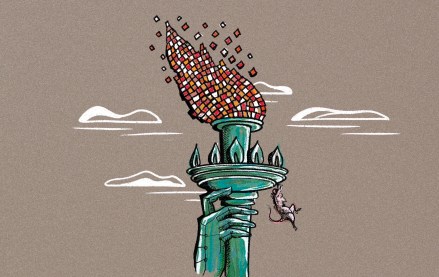 December 5, 2023 • 3 min read
There's a global AI race and different regulations in different countries might be slowing down – or speeding up – innovation. Here is a breakout of how regulations are being shaped on both sides of the Atlantic.