Now that "Breaking Bad" has run its course, a nation of TV viewers is experiencing the first stages of withdrawal.
The award-winning hit AMC drama, for the uninitiated, followed the story of Walter White, a brilliant but fumbling high school chemistry teacher who, at the beginning of the series, is diagnosed with lung cancer. White teams up with a former student to produce and sell methamphetamine in order to secure his family's finances. The product they cook up is the purest meth ever to hit the streets of Albuquerque: crystal blue and scarily addictive.
Meth never had better marketing than "Breaking Bad." It was, to use the marketing term, authentic. The show was a warts-and-all depiction of the drug: You probably wouldn't want to be any of the people making, selling or taking it in the show. But does the simple fact that it figured so prominently on one of TV's coolest shows mainstream – or even glamorize – meth?
Some people seem to think so.
"While 'Breaking Bad' may not glorify meth in the sense of making it attractive to the average viewer, it does normalize the idea of meth for a broad segment of society that might otherwise have no knowledge of that dark and dangerous world," Blake Ewing, an Austin-based assistant district attorney, wrote on Time.com last week. "I'll continue to wonder about the long-term effects of mainstreaming such a dangerous drug into popular culture."
And mainstream the drug, it has. A toy company called Citizen Brick recently released a $250 LEGO-style play set called "Superlab," with which kids can build their very own meth den – just like on TV! The company faced all-too-predictable outrage, but so far, folks like Ewing needn't worry. The facts don't support their concern.
According to the most recent data from the Substance Abuse and Mental Health Services Administration, 440,00 people age 12 and older were users of methamphetamine in 2012. That represents just 0.2 percent of the population and a significant drop from 2006, two years before "Breaking Bad" premiered, when the number of users was 731,000.
"The numbers go up and down and up and down over the years, but generally speaking, it's never reached the 2006 levels," said SAMHSA spokesman Brad Stone.
So maybe the show – gritty and gruesomely violent at times – has been an effective deterrent to would-be tweakers out there?
Don't count on it, says Barbara Carreno, a spokeswoman for the Drug Enforcement Agency. She credits the dip in meth use to the fact that it's harder than ever to get the ingredients that go into meth.
"We believe the Combat Methamphetamine Epidemic Act of 2005, which put Sudafed and other drugs that contain pseudoephedrine behind the counter, is probably the biggest thing that made an impact," she told Digiday.
With the act, Congress changed pseudoephedrine and ephedrine's status from over-the-counter chemicals to scheduled, listed drugs. That's why you can't buy Sudafed without getting carded any more. And it's also why "Breaking Bad" – a powerful show to be sure – is unlikely to have moved the needle in any direction on the prevalence of meth use in this country.
In fact, not only is it harder to make crystal meth these days, more meth producers are being caught than ever before. In 2008, the year "Breaking Bad" show premiered, officials seized 2,241 kilograms of meth in the Southwest, where the show is set. In 2012, they seized 10,137 kilograms, according to the DEA. The show has been praised for its "uncannily accurate" depictions of the brutality of the meth trade, but officials would not comment on whether its popularity has had any impact on meth use.
"We've gotten many, many, many calls about 'Breaking Bad,'" Carreno said. "We're not commenting on 'Breaking Bad.' 'Breaking Bad' is fiction."
Image via Citizen Brick Facebook Page
https://digiday.com/?p=51110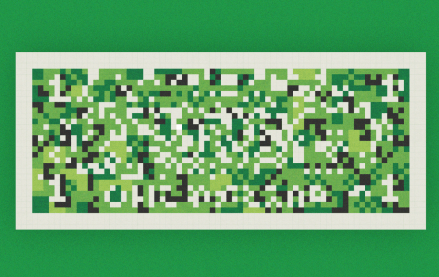 September 21, 2023 • 3 min read
Ducati has legitimate reasons to investigate Web3 tech as a marketing tool. Building a community of Ducati enthusiasts, or "Ducatisti," has been a core element of the brand's marketing for decades.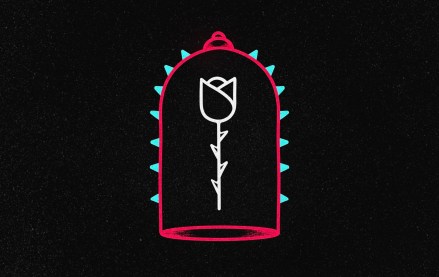 September 21, 2023 • 5 min read
In this edition of the weekly Digiday+ Research Briefing, we share focal points from Digiday's recently released reports on agency and brand confidence in TikTok, and on how publishers are making Instagram work for them.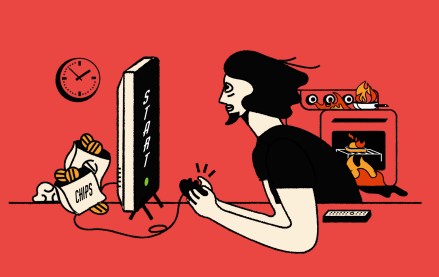 September 21, 2023 • 4 min read
While this is the first gaming related livestream Fandom has done with Instagram, it's part of a bigger push to celebrate and embrace the vast gaming community among the Gen Z demographic thriving on Instagram's platform.