Brands love tweeting about popular television shows, and last night's season premiere of The Walking Dead was no exception.
Here are six Zombie-apocalyptic tweets from brands trying to feed off the show's brains buzz.
We shudder to think what kind of meat a zombie would expect in his Moons Over My Hammy.
They are also delicious dipped in milk.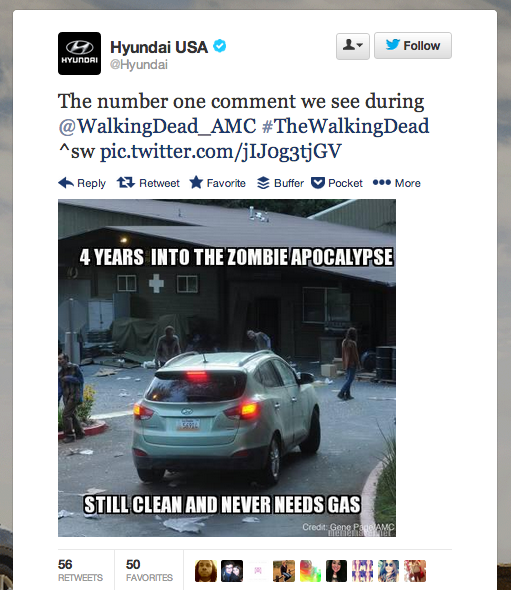 Hyundai actually gets a pass for tweeting about the show: the Tucson compact SUV has been prominently featured in The Walking Dead for the last four years.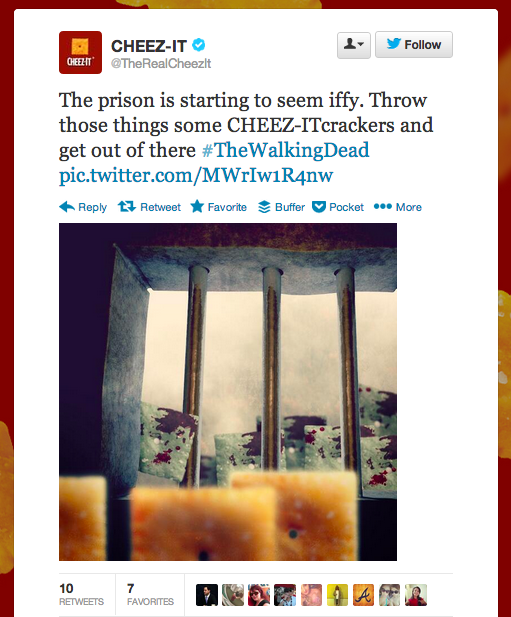 Pretty sure that throwing cheez-its at ravenous, flesh-eating corpses would not help.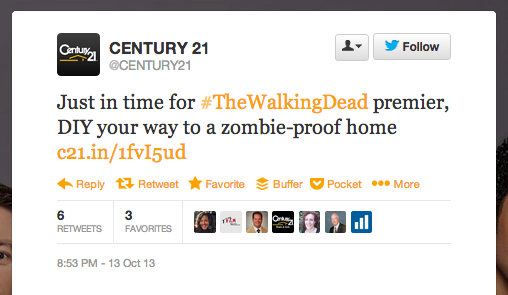 People do this?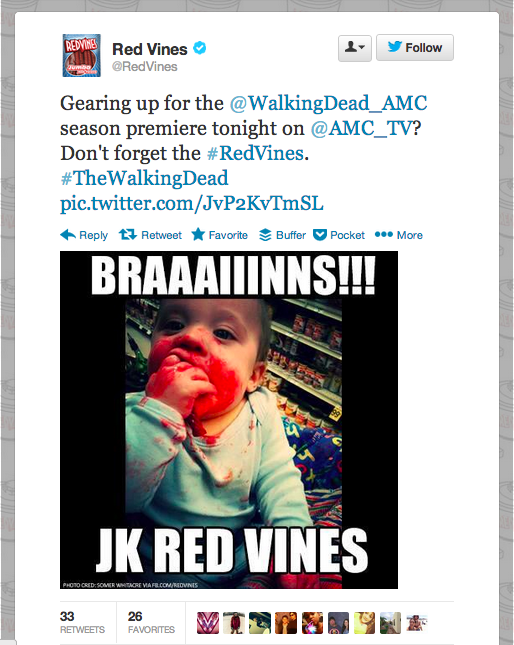 Ugh, make it stop.
Missed opportunity bonus round. We're really disappointed we never saw this tweet:
"Zombies take their coffee the way they like their people: Ground up and stored in the freezer."
You can thank us later, Starbucks.