'Brands start DTC': Inside Procter & Gamble's startup brand studio P&G Ventures
September 30, 2019 • 5 min read
Brand holding companies are using startup studios to not only launch new brands but compete with the direct-to-consumer brands that have challenged their businesses in recent years. 
For Procter & Gamble, that startup studio is known as P&G Ventures, which has created four consumer-facing brands since it was founded in 2015. The studio's aim is to work outside P&G's current categories to find areas where the company could create the next $1 billion brands that could eventually fold into its portfolio. So far, the studio has launched natural insecticide Zevo, digital skin analyzer Opte, skin-care treatment Metaderm and menopause brand Pepper & Wits.   
"Within Ventures, it's not our job to create the next laundry detergent or baby diaper," said Betsy Bluestone, commercial discovery leader at P&G Ventures. "What we do is create businesses in areas where P&G doesn't compete." 
The strategy of the studio is not to simply hand a cash infusion to entrepreneurs but offer the tools of a massive brand holding company like P&G — be that distribution, an understanding of regulatory practices or brand building, etc. — to those who have ideas that could potentially blossom into those billion-dollar brands. The goal for P&G Ventures, per Bluestone, is not to invest for a rate of return but to build a brand with an entrepreneur that "will be sustainable, global, that will be noticeably superior." 
Of course, P&G isn't the only big brand holding company adding a ventures arm; Anheuser-Busch has ZX Ventures, Siemens has Next47 and Visa Ventures. "It's hard to be innovative and entrepreneurial in a big company so more and more companies have peeled off this component to be a catalyst for growth," said Allen Adamson, brand consultant and co-founder of Metaforce, adding that other big brand holding companies will likely adopt this strategy. "It's mission-critical, but there's a long runway for [the brands the studio creates] to have an impact on the company."  
With a startup studio like P&G Ventures, the company is not looking to generate ideas to update its older brands but to find what the brands of the future will be and have a role in growing them. Bluestone scouts for potential brands for the studio at universities, accelerators, through meetings with investors and other groups to find brands or brand ideas. While each brand deal is different, the studio aims to give those behind a brand whatever they need to help it grow, be that help with brand building, technology, distribution, whatever is needed.
To bring the brands created by P&G Ventures to market, the company uses a direct-to-consumer strategy so "the playbook is different," said Bluestone. As previously reported by Digiday, growing DTC brands either through acquisitions or in-house has been a recent focus for the company. But that doesn't mean a brand created via P&G Ventures will only be DTC. The past summer, P&G Ventures took one of those brands, Zevo, a natural insecticide, beyond its DTC roots testing a brick-and-mortar retail presence for the brand within Target and Home Depot. 
"Every one of these brands starts DTC," said Bluestone. "That doesn't necessarily mean that's its destination, but it's a great way to learn, to speak one-to-one with the consumer, to prove out a proposition."
Others, like Pepper & Wits, are focused on growing out its sole DTC channel. How the brands grow beyond DTC will depend on the brand proposition and how the market responds to it. Once a brand has proven out its proposition and started to generate revenue, P&G Ventures will move it from the creation phase to the build phase with a program called Launchpad where those brands will take on additional funding from the outside via a partnership with venture firm M13. 
"The intention is to build them up to a stage where we would buy them back and put them into one of our business units," said Bluestone. "There's great external validation that comes from that. Raising money tells you how valuable that idea is. [Already, the studio has] one that has moved in, Pepper & Witz has moved there and two more on the way." 
How marketing capabilities for the brands are handled will vary by brand, but they are typically done in-house rather than with an agency. Overall, the studio has had help with its DTC strategy from the DTC brands P&G has acquired, like Bevel and First Aid Beauty, taking lessons from those brands and applying them to the ones it is growing. 
Building out its own DTC brands rather than solely acquiring DTC brands makes sense for the company. "P&G now has several DTC acquisitions under its belt as a way to buy into relevance," wrote Dipanjan Chatterjee, vp and principal analyst at Forrester, in an email. "However, acquisitions are culturally messy. And late-term free-spirited brands brought into the fold can get choked by the bureaucracy of big companies. P&G Ventures is a way to find the best of both worlds — to play a role in the inception of a different business and brand models, and then throw its weight at channel management and marketing weight behind them."
The studio model may also help the company attract younger talent, per Adamson, as younger people with an entrepreneurial spirit would rather create something on their own than work at a big behemoth like P&G. 
That said, it may be too early to tell if any of these brands will become the next Dollar Shave Club or Glossier with P&G's help. 
"If CES 2019 was any indication, there is a lot of activity in the innovation that is being brought forward by the group," wrote Chatterjee. "But these initiatives still have to thrive under an overlord with a less than stellar reputation for progressive innovation. We'll need a few more years under the belt of these venture-funded brands before we can pass final judgment."  
https://digiday.com/?p=347612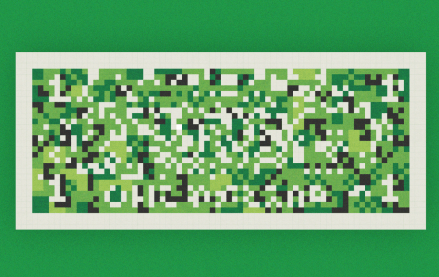 September 21, 2023 • 3 min read
Ducati has legitimate reasons to investigate Web3 tech as a marketing tool. Building a community of Ducati enthusiasts, or "Ducatisti," has been a core element of the brand's marketing for decades.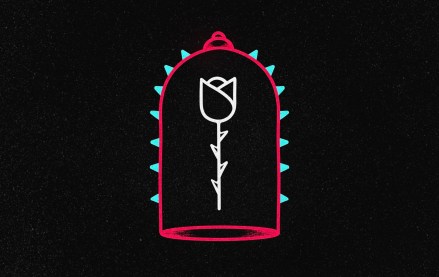 September 21, 2023 • 5 min read
In this edition of the weekly Digiday+ Research Briefing, we share focal points from Digiday's recently released reports on agency and brand confidence in TikTok, and on how publishers are making Instagram work for them.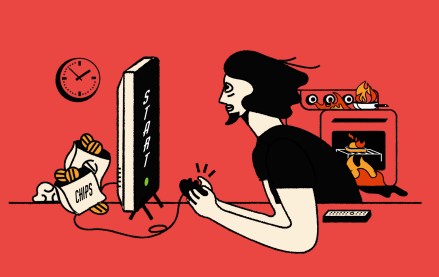 September 21, 2023 • 4 min read
While this is the first gaming related livestream Fandom has done with Instagram, it's part of a bigger push to celebrate and embrace the vast gaming community among the Gen Z demographic thriving on Instagram's platform.