Brands are hiring IP watchdogs to help them manage Amazon's vast gray market
May 31, 2019 • 5 min read
As Amazon has shifted the burden of controlling counterfeits and unauthorized sellers on its marketplace to brand owners, a secondary role has cropped up around the industry: IP watchdogs.
Companies like Vantage BP, MarkMonitor and CompuMark are brand enforcers-for-hire, promising to monitor marketplaces like Amazon for counterfeits, price violations, unauthorized resellers, IP infringements and gray market sellers for brand manufacturers, who pay a flat-fee per month for the service, tiered depending on how many marketplaces they want monitored. When a seller is flagged as a potential wrongdoer — meaning the seller doesn't match an authorized seller from the database provided by brands, the company can't verify a listed product's source or authentication, and it's listed under a different Amazon Standard Identification Number than other brand-name products — the hired brand enforcer sends a letter on the brand's behalf. At the outset, it asks for the source of the seller's inventory, invoices disclosing inventory level and other company and business information to confirm product authentication.
Brands like JanSport and Unilever use Vantage to help them control the massive volume of unauthorized sellers who source products from other unauthorized channels, like Alibaba, and resell them. While Amazon, eBay and other marketplaces have come under fire for pervasive counterfeit problems, Vantage founder Derick Manlapeg said that measures taken by these companies to combat counterfeit sellers have been largely effective. What's hurting brands the most now isn't fake products being sold on Amazon, but the gray market: products being sold illegitimately. When a seller is getting goods they peddle on Amazon from shady sources, the product could be faulty or damaged. Even if the product isn't of poor quality, gray market sellers usually drive prices down, and post-purchase headaches or customer service that falls below brands' typical standards could hurt their performance in the long run, by way of bad reviews.
"Amazon's business is made off third-party sellers that backdoor product and drive prices down," said Manlapeg. "It benefits Amazon and hurts brands. Everyone wants them to do more — there's a transparency program for counterfeits, but that's not the biggest issue anymore."
Amazon will flag unauthorized sellers, but they're more difficult for the company to track, since some resellers are legitimate. Amazon has essentially shifted the burden to eliminate fake products and unauthorized sellers to the brands themselves. (Amazon did not respond to a request for comment.) It's a problem that PopSockets, a brand combating thousands of resellers on Amazon, has chosen to handle with lawsuits. Hiring a company like Vantage tackles it more en masse. Manlapeg said that, from the company's data, roughly 65% of sellers pull their listings after being contacted by Vantage, and another 20% provide the proper sourcing information to sell a certain product: If they can provide proof that they purchased an item at a Kmart liquidation sale, for instance, they're able to resell it on Amazon through retail arbitrage.
Still, it's an impossible issue to clear out completely.
"It's total whack-a-mole right now," said Manlapeg. "And every brand on Amazon is having this issue." — Hilary Milnes
Express has a new CEO
This week, Express named Tim Baxter — previously Macy's chief merchandising officer — as its new CEO. Baxter has his work cut out for him. During its first-quarter earnings call yesterday, Express said that comparable sales — which include both brick-and-mortar and e-commerce sales — declined 9% year-over-year.
Over the past six months, interim CEO Matt Moellering has spoken about how the company is still struggling with some merchandising fundamentals — and how it's trying to use data to improve its approach. For example, Moellering said last quarter that Express is "reassessing our testing and buying processes to ensure we have the right data to inform our decisions," and that it's rolling out a new assortment planning software, as well as a new marketing mix optimization tool that the company believes will help it better identify where to spend its marketing dollars.
Express' woes are indicative of just how many technical investments struggling retailers have to make to catch up to the competition. But, more data isn't a panacea for all of a retailers woes, unless they can act upon it properly. — Anna Hensel
Amazon spotlight: The cost of reviews
For $60, Amazon sellers can get five Amazon reviews on their product listing. (No guarantees, though, it actually might just be one.)
Amazon's Early Reviewer program lets sellers pay for reviews if the product in need of feedback has under five reviews and costs more than $15. To spur reviews, Amazon will contact five random recent customers and offer a small credit of $1-3 if they write a review, positive or negative. A seller is charged when the first review is made, and the review will have an "Early Review Rewards" badge on it.
First-party sellers can pay to get involved in Amazon's Vine program, which matches products with Vine reviewers who test out early-stage products for free, in exchange for reviews on the site. The idea is that brands — especially those selling wholesale through Amazon — are at a disadvantage when they launch new products on the site that don't have any reviews.
"Reviews are so important to a business on Amazon, but there are rules around how you can go about getting them, and Amazon makes it clear," said Selina Heckendorf, vp of e-commerce at The Mars Agency.
Sellers can't pay for or incentivize reviews on their own. What Amazon's done, then, is turn the value of reviews into another source of revenue. — Hilary Milnes
What we've covered
On the Making Marketing Podcast: Patron and Grey Goose CMO Lee Applbaum discusses capturing luxury spend.
Walmart wants to be a tech company and its hiring the talent to do so.
Hearst is building product samples right into its advertising strategy.
Subscribe to the Digiday Retail Briefing: An email with news, quotes and stats covering the modernization of retail and e-commerce, delivered three times per week.
https://digiday.com/?p=336019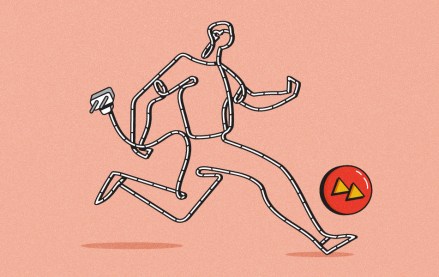 September 22, 2023 • 4 min read
Women's sports are having a moment. Brands, media companies and agencies are looking to get in on the action.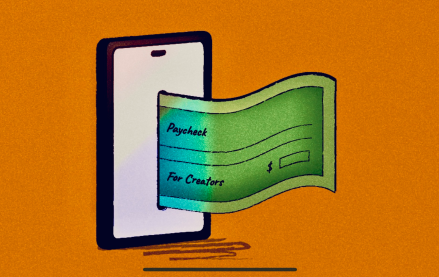 September 22, 2023 • 6 min read
The Hollywood strikes were supposed to be a game changer for many of them, but the situation hasn't quite lived up to the hype.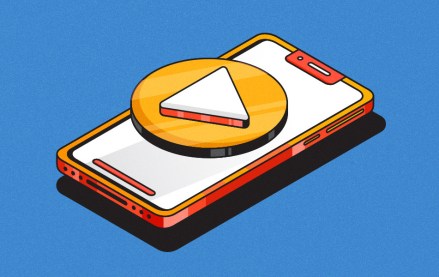 September 22, 2023 • 5 min read
Given the rise of short-form video, agencies that focus on the format, rather than specific platform expertise, will reap the rewards.