Let's say you are going to your friend's Gatsby-themed party, but you have no clue how to do flapper-style makeup. You could certainly search YouTube for "flapper makeup tutorial" to get your perfect Daisy Buchanan look. But what if you have questions that require human feedback — like picking the right eye shadow from your makeup bag?
Enter Google Helpouts. Launched last November by Google, the new product uses Hangout technology to enable people to get live help and advice, in real time — occasionally even from a brand. Your makeup conundrum, for example, may just be solved by a consultant from Sephora or one of the few other brands invited to test the waters with Helpouts, hoping to blend some real-time marketing with customer education and assistance.
"Helpouts is a new service tying back to Google's overall mission statement of connecting everyone to the world's information — when we say that we take it seriously," said Jaclyn Rice, category manager for Google Helpouts. "Helpouts cut down on the geographic barriers and timezone constraints and let you visit experts in real life."
The idea is that any time you're stuck on something and have a specific question that needs an immediate answer — whether it's how to make a bechamel sauce or how to retouch a landscape photo — there is an expert ready to help you via live video, be it an individual or a brand representative. While Google Plus may not have taken off as a social network, it serves as the basis and framework for the more successful Hangouts and now potentially successful Helpouts.
"It might be an individual handyman or makeup artist who is giving a Helpout, but also bigger brands — brands were definitely a part of our strategy," said Angela Adamczyk, account manager for Google Helpouts.
The pitch to brands is that it is an opportunity to connect with consumers in a new way. However, not just any brand can start using Helpouts quite yet. Google invited five brands onto Helpouts for its launch: Sephora, One Medical, Weight Watchers, Redbeacon (a Home Depot company) and Rosetta Stone.
Google Helpouts fall into one of seven categories: Art & Music, Computers & Electronics, Education & Careers, Fashion & Beauty, Fitness & Nutrition, Health and Home & Garden. You can select whom to ask for help based on the potential helper's qualifications, availability, ratings reviews and pricing, which varies from free to rates by the minute or hour. You can choose to start a Helpout session immediately or schedule a session for later. For example, you can get tech help from some dude named Johnny Laracuente, who says he is a CompTIA A+ certified IT guy with 20 years of experience for $.50 a min. Or you can get an hourlong guitar lesson from Rob Michael, a professional musician and music teacher, for $75. Or, for $15, you can get a 30-minute makeup contouring lesson from a Sephora makeup professional for $15.
According to Rice, Google chose these companies because they fit within the Helpouts categories and because Google felt these brands would be able to offer "high-quality educational services and meaningful creative experiences." Google Helpouts is taking on new brands on an invitation-only basis in this early stage, although brands that are interested in setting up shop on Helpouts and have not already been invited can submit a request on the Helpouts page for review.
"When Google approached us with this, we were very excited about the opportunity to partner with an innovation leader," said Catherine Ulrich, chief product officer at Weight Watchers. "We are always looking to try new platforms that our consumers might engage with."
With real-time marketing all the rage, Helpouts makes perfect sense for brands like Weight Watchers. For example, there is a Helpout for eating healthy on a budget where a Weight Watchers specialist can walk you through which foods are worth paying more for, wallet- and waistline-friendly recipes and tips for cutting down your grocery bill. Another Helpout, called "Going out and Don't Know What to Eat" offers users real-time assistance in choosing the healthiest option on a menu when out at a restaurant — it's like having a personal nutritionist with you for free.
That "free" part is key. As Ulrich explained, the goal for Weight Watchers with its Helpouts is to draw in prospective customers with a nibble on the house. "Having these Helpouts as a new marketplace to connect with the do-it-yourselfers gives us a chance to give them a taste of the Weight Watchers approach before they purchase," she said.
Weight Watchers came up with the four different Helpout topics based on what its audience was talking most about on social. For example, a popular Helpout called "Party-proof your weight loss" was a result of people wanting diet tips during the holiday season. "It has been a great platform to learn and adapt to what consumers are looking for," said Ulrich.
Sephora also enthusiastically accepted Google's invitation, seeing Helpouts as a way to bring its in-store beauty education experience online.
"We have invested a lot of energy in our stores to create the Beauty Studio as a primary hub for clients to get makeovers and lessons," said Bridget Dolan, vp of interactive media at Sephora. "We have a lot of digital tools that help our clients learn online, but we didn't' have anything that was face-to-face and one-to-one like we have in-store until now with Helpouts."
Sephora, unlike Weight Watchers, charges for the sessions — $15 for 15 minutes or 30 minutes, depending on the topic — which are hosted by Sephora's 16 top makeup artists who are selected from Sephora's stores "American Idol-style," as Dolan put it.
As with any new platform or social product, the big question is scale — there are only so many people who can give or receive a Helpout at any given time. Google, Weight Watchers and Sephora declined to share specifically how many Helpouts they've held, but the reviews on Weight Watchers' and Sephoras' Helpouts are very positive. The "Party-proofing" Helpout alone has 108 reviews, 85 of which are five-star ratings, and Sephora's contouring Helpout has 20 reviews, 19 of which are five-star. Clicking through the Art & Music category pages shows that there are already thousands of Helpouts available in just that section, proof that there's no shortage of supply of people who want to offer their advice.
The question for Google is when and how they will bring more brands on board. Google would only share that it is still in its early stages with Helpouts but is "willing and open to expand to new partners," said Dolan. "The upside is endless."
https://digiday.com/?p=60400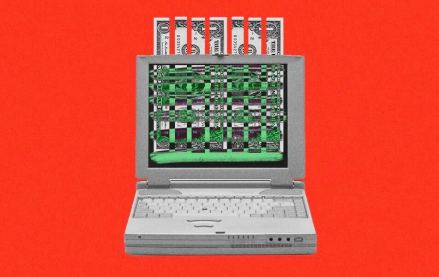 December 5, 2023 • 5 min read
Agency clients still see programmatic as an important part of their marketing budgets. But, overall, the uncertainty around programmatic could be causing them to lose confidence in online display ads as a marketing channel, and, as a result, agency clients are investing less in online display.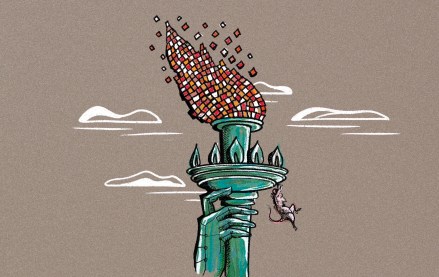 December 5, 2023 • 3 min read
There's a global AI race and different regulations in different countries might be slowing down – or speeding up – innovation. Here is a breakout of how regulations are being shaped on both sides of the Atlantic.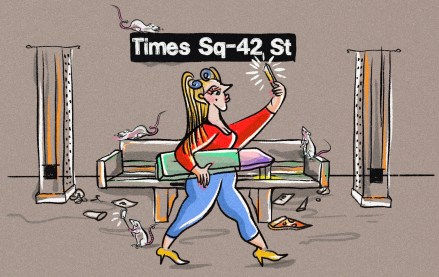 December 5, 2023 • 6 min read
Virality may mean something is simply viral within that niche rather than hitting a level like the Ice Bucket Challenge.