Year in Preview: Brands will get insular in 2017
December 23, 2016 • 4 min read
•
•
People have marginalized hateful speech on social media for a long time — it was always there but lurking in the internet's darker corners. A bizarre hangover of this recent election cycle is something of a validation of our uglier impulses: Breitbart is quite literally in the White House.
This has become challenging for brands — already wary of entering the political fray — especially as they find themselves being involuntarily dragged into hot-button ideological issues like immigration and politics. In that sense, 2017 could be the year when brands become insular and real-time riffing falls by the wayside.  
"Politics and business have been a tricky mix. It is not a new problem, but an amplified problem," says Anne Bologna, chief strategy officer for agency iCrossing. "This election has opened Pandora's box on social where there will be more diverse conversations in 2017."
This election cycle put lots of pressure on brands. For instance, Kellogg's publicly pulled ads from the so-called "alt-right" news site Breitbart, citing concerns over hate speech. Breitbart, in turn, asked its 45 million readers to boycott Kellogg's. New Balance has been on public relations defensive since customers called for a boycott after its vp of public affairs voiced support for President-elect Trump's stance on trade. Food delivery service Grubhub left a bad taste in Trump supporters' mouths after CEO Matt Maloney's internal email to employees suggesting that if they backed Trump, they should resign. Shannon Coulter, CEO of a communications firm, put her own pressure on brands with the hashtag #GrabYourWallet urging people to boycott companies that are doing business with the Trump family, which include Amazon, Bed Bath & Beyond, DSW and Macy's.
We can boycott companies that sell her products & those of Donald. Here's the #GrabYourWallet boycott list: https://t.co/QA7imjobBM https://t.co/IkXgAIxvWh

— Shannon Coulter (@shannoncoulter) November 18, 2016
Increasingly, it seems brands need to learn to think like a publicist, becoming ever more vigilant in the face of heightened risk of consumer backlash, says Bologna. Of course, some brands have a risk-taking culture and will, therefore, be more willing to be part of ideological conversations in 2017. If a brand has a highly risk-averse corporate culture, however, it will anchor down and become even more risk-averse.
"Consumers on social won't hold back in criticizing brands that are not  aligned with their values," says Nadina Guglielmetti, managing director of social and communications for agency Huge.
If politics has been part of a brand DNA, however, the company should keep expressing its opinion, Guglielmetti adds. For instance, Ben and Jerry's ice-cream has been vocal about its progressive politics for a long time because it was ingrained into the company culture from the top down.
And, indeed, silence is not always the best policy; there may be a risk in not speaking up. For example, a tape was leaked during the campaign of a 2005 conversation  between Trump and TV personality Billy Bush while the two were taping an "Access Hollywood" segment with "Days of Our Lives" actress Arianne Zucker. At about one minute into the three-minute clip, Trump tells Bush, "I better use some Tic Tacs just in case I start kissing her. You know I'm automatically attracted to beautiful — I just start kissing them. It's like a magnet. Just kiss. I don't even wait."
Unwittingly dragged into the public discourse, Tic Tacs had no choice but to disavow Trump's lewd comments lest it appear to condone them, Guglielmetti explains.
Tic Tac respects all women. We find the recent statements and behavior completely inappropriate and unacceptable.

— Tic Tac USA (@TicTacUSA) October 8, 2016
"We are in an era where intolerance is magnified," says Ian Schafer, CEO of agency Deep Focus. "But I don't think that should eliminate the idea that brands need to have a point of view. And I don't want to see brands stop doing that out of fear."
While Robert Passikoff, founder and CEO for brand research consultancy Brand Keys, agrees that brands must be part of the conversation that relates to their category or values, he believes that companies should always steer clear of ideological issues.
"Who cares about political ideology or even social issues? 99.9 percent of the time they have nothing to do with the brand or its category," says Passikoff. "Trump is the first human brand to incorporate ideology into the mix, so nobody has on ice how it is going to play out in the marketplace."
https://digiday.com/?p=215085
October 4, 2023 • 7 min read
•
•
There are still those who believe that AR has a place in the marketing funnel, however big or small right now.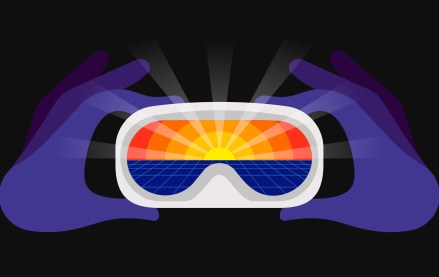 October 4, 2023 • 3 min read
•
•
With Pokémon Go revenues falling year-over-year, Niantic, its developer, is looking beyond its popular augmented reality game to generate profits.
October 3, 2023 • 2 min read
•
•
In episode four of the "Is This The Metaverse?" narrative podcast, Glossy international fashion reporter Zofia Zwiegliska spotlights the brand opportunity when it comes to fashion in the metaverse.