More brands flock to Amazon Dash, but it largely remains 'an experiment'
September 25, 2015 • 3 min read
•
•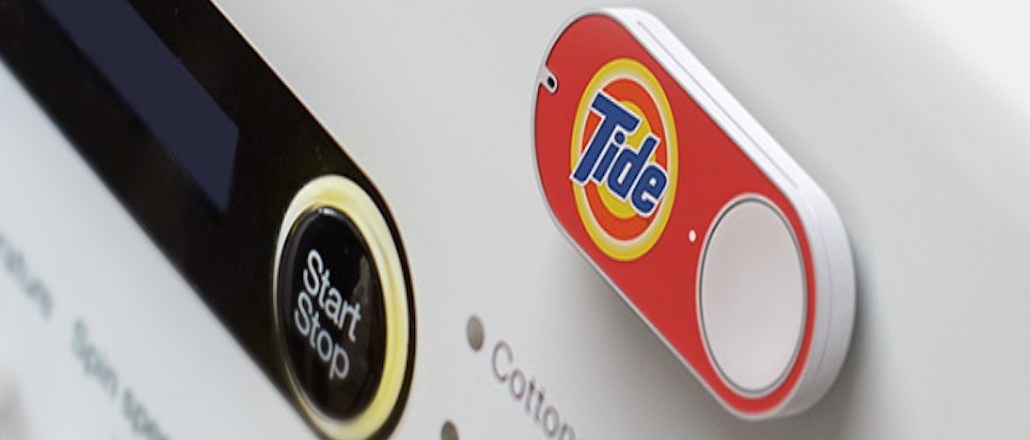 Hershey's Ice Breakers mints are the company's second-most popular product among younger millennials, ages 21 to 24. They're also the top-selling e-commerce product, with Amazon orders for the mints up 70 percent this year over last, and repeat order rates are at 31 percent, more than double any other Hershey's product.
Upon considering this information, Hershey's looked to Amazon's latest in-home piece of tech to put more Ice Breakers into the mouths of these minty-breath millennials. Earlier in September, an Ice Breakers Amazon Dash button, wired to automatically place orders for more mints with one click, premiered for Prime members.
"We expect online grocery sales to surpass $80 billion by 2020," said Denise Vivas, Hershey's director of e-commerce. "Having a strong relationship with Amazon has given us the opportunity to participate in their most innovative initiatives."
Analyst firm Forrester recently published a brief that explained why brands are smart to tie themselves to the Dash technology early, even though it's not likely to boost sales. The pool of consumers who will actually have Dash buttons in their homes is small: They must be Amazon Prime customers who frequently shop for grocery items online, which Forrester estimates to be about 15 percent of overall Prime members.
"It's not really about these brands — they're just part of an experiment that shows how something like this technology can be done," said Forrester analyst Sucharita Mulpuru-Kodali.
When Amazon first announced its new instant-order Dash buttons at the beginning of April this year, ridicule ruled on Twitter, with users quipping on whether or not Amazon wanted to take over our lives, and if we are truly lazy enough to let them do it. Initially available to Amazon Prime members on an invite-only basis, the program recently opened up to all Prime members. Twenty-nine brands and a total of 500 products are now available for instant order through Dash, including Tide, Cottonelle, Gatorade, Kraft Macaroni and Cheese and Clorox Wipes, along with the Ice Breakers. Eleven of those brands joined after the initial roll-out.
In Forrester's report, analyst James McQuivey wrote that marketing executives have been wary to partner with Amazon and give the already-powerful company access to valuable consumer data. However, Mulpuru-Kodali pointed out that consumer goods companies don't have a very close proximity to consumer data to begin with.
"These brands have always been distanced from their customers — I'd be more worried if I were a grocer. It's a direct cannibalization of their business," she said.
Tom Caporaso, CEO of Clarus Commerce who has experience working with e-commerce grocery programs, said that Amazon Dash is smart to tap into customer loyalty as it looks to make itself a top resource for ordering consumer goods online.
"From the grocery perspective, everyone is looking for loyalty," he said. "With all the options we have today, you're one click away from buying elsewhere, and when grocery shopping happens on a weekly basis, having a button in your home can turn that into a reflex."
Forrester's report concedes that diving in on such a novel initiative — especially one with Amazon in the driver's seat — is always a risk for brands, but the small volume of highly engaged consumers makes it a worthy one.
"CMOs should experiment with them because they will teach consumers and marketers alike about how commerce should work," wrote Forrester's analyst James McQuivey.
Mulpuru-Kodali estimates that we're about two years away from reaching the retail reality of the "connected home," in which Amazon can anticipate the products we need and deliver them without even being asked.
"The Dash button is a step," she said. "It eventually won't need to be a button — you'll be able to simply shout into the ether."
Image via Amazon
https://digiday.com/?p=137634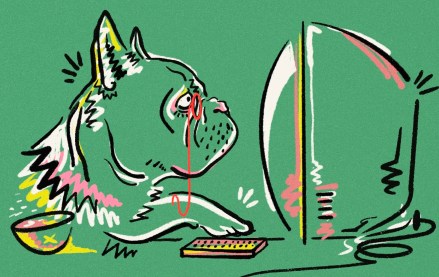 October 2, 2023 • 7 min read
•
•
When it comes to agencies, both of Meta's older sibling social media platforms may be past their primes.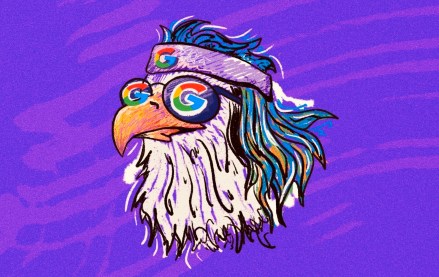 October 2, 2023 • 3 min read
•
•
The legal battle sees Apple and Google et al attempt to conceal their inner workings, developments that mirror the experience of their media customers.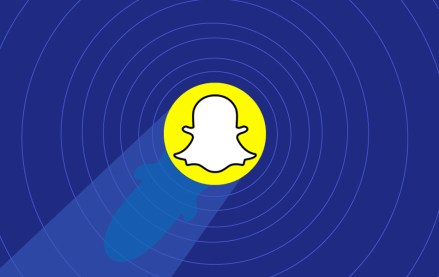 September 29, 2023 • 3 min read
•
•
"We are not diminishing the importance of AR," he said. "In fact, we are strategically reallocating resources to strengthen our endeavors in AR advertising and to elevate the fundamental AR experiences provided to Snapchat users."