For brands, fitting rooms are the key to unlocking valuable customer data
June 30, 2017 • 4 min read
•
•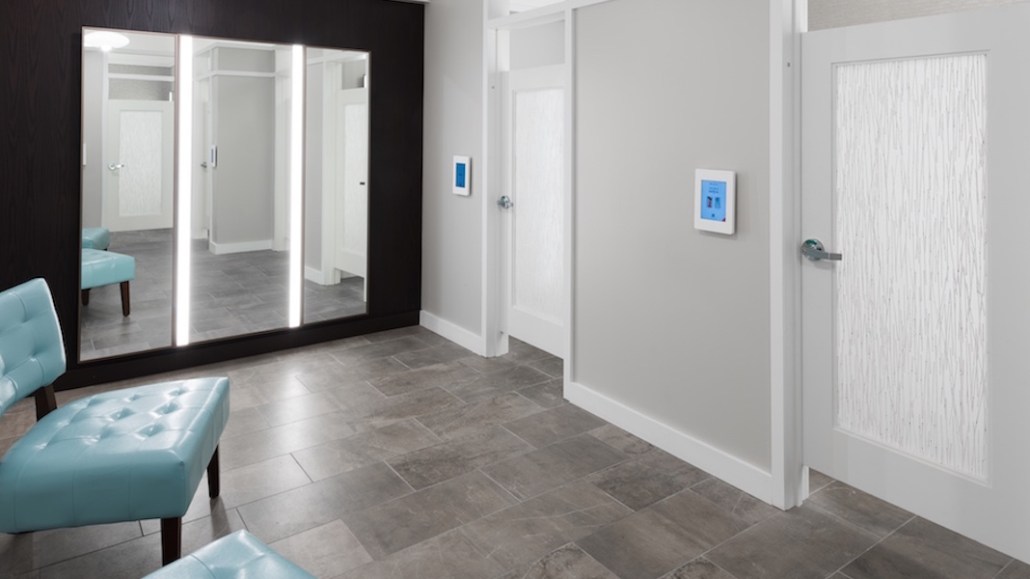 In a brutal retail landscape cast in Amazon's ever-expanding shadow, brands' ability to gather, understand and react to customer-driven data has hit a do-or-die point of urgency. As a result, no part of the customer journey is safe from data collecting — not even the fitting room.
"What's most important for retailers when using data and technology to interact with customers is that they actually respond to what customers want and don't want," said Sara Bamossy, chief strategy officer at the agency Pitch. "Every time a customer comes in and out of the fitting room, they're demonstrating a choice about your product."
Even as stores close, fashion brands, both traditional and digitally native, recognize the value of the in-store experience: the ability to see items in person. Amazon, in its typical fashion, has upped the stakes by not only opening its own bookstores and buying Whole Foods, but also rolling out a try-before-you-buy option for its clothing shoppers. The move suggests that — no matter how quick, painless and free online shipping and returns are — customers still want to see how something fits before committing.
So, fitting rooms are evolving past poorly lit mirrored closets and transforming into critical data touch points. By tracking the movement of in-store products using RFID technology and scanning systems, brands can follow item-by-item performance to make decisions.
When Reformation opened its fourth store in San Francisco, the direct-to-consumer brand for sustainable women's clothing launched a new store concept that included the fitting room's "magic wardrobe" feature. Customers tell associates what they want to try on, either in person or on one of the store's digital touch screens, and then they're sent to a fitting room where everything is waiting. That way, all items that go into a fitting room are logged by the brand. This information determines merchandising and store layouts down the line.
"We keep our sales floor super streamlined," said Yael Aflalo, Reformation's founder, in a previous interview. "If something never goes into the dressing room, or if it doesn't convert, we'll stop putting that out. If there's something that converts really well, we'll promote that item. The floor serves as a place for intelligent customer product suggestions."
In its fitting rooms, Reformation has screens that display what's being tried on, and lets customers alert staff that they'd like to try a different size and color. For brands looking to mine customer data from the fitting rooms, customer-facing tech also plays a role: Rebecca Minkoff and Ralph Lauren have both experimented with the same smart-mirror technology that, using RFID tags, instantly recognizes what items are in the fitting room when a customer enters. From there, customer can browse other colors, sizes, and what suggested items go with those products. They can also change the lighting of the fitting room for a better view. The idea is that the better experience someone has in the fitting room, the more likely they are to buy. At the same time, brands can keep an eye on specific items: If something keeps going into the fitting room and not getting purchased, it signals that something's wrong.
"The point is that you're not just considering what to buy, but how you might wear it," said Uri Minkoff, CEO of the Rebecca Minkoff brand. "Not only does that mean we're selling a lot more clothing than we thought we would, but we're getting tremendous data as a result." In stores, Rebecca Minkoff's clothing sales tripled expectations, while Minkoff said the data helped them recognize new opportunities. As a brand that focused predominantly on office attire, fitting room technology signaled that customers were looking for more nighttime wear.
Beyond taking fitting room data to tweak production and design, brands are opening up the flow of communication across in-store and online channels, with insight stemming from the fitting room. Online athletic brand Fabletics, which operates on a membership model, lets customers leave items they're unsure about in their shopping carts online in order to come back to them later. That data is then used to retarget customers based on their in-store interests.
So far, most companies that have pulled off a coherent connection between fitting room behavior and how it affects the business have done so on a relatively small scale. Ralph Lauren, which uses the same fitting room technology as Rebecca Minkoff, has only tested it in two of its stores. It's not that the technology itself is impossible to scale — RFID tech is inexpensive to maintain once inventory is overhauled — but that brands aren't yet prepared for the surge of data that's going to land on their laps once they do.
"It's scalable, but retailers need to position themselves to be able to pivot on a daily basis in reaction to this data," said Ray Dollete, associate director of creative technology at Phenomenon. "Retailers aren't tech organizations. Amazon has 18 years of data profiling and reacting on them. They're moving forward — meanwhile, if you're a traditional retailer you're just beginning to figure out how data fits into the fitting rooms."
https://digiday.com/?p=244035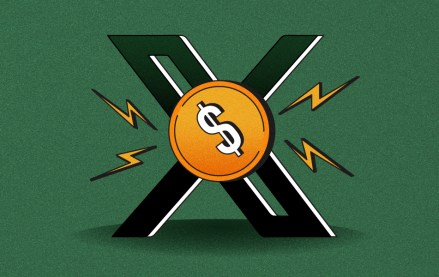 December 4, 2023 • 4 min read
Less competition for ad inventory means lower prices, but at the cost of associating with a platform facing ethical challenges.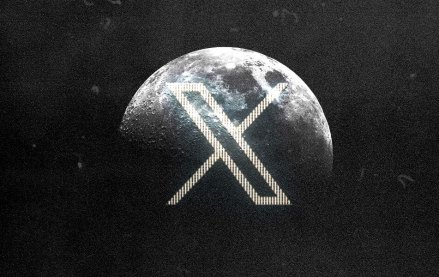 November 30, 2023 • 4 min read
In the packed DealBook conference in New York yesterday, owner Elon Musk bluntly told them to shove it.
November 30, 2023 • 2 min read
WorkTok, or CareerTok, is in full force. Combined, those hashtags on TikTok have over four billion views and it is benefiting Gen Z.