While the proliferation of ad-supported streaming music services has been a boon to music lovers and music publishers, it has also allowed brands to play a new role when trying to reach consumers: DJ.
"Brands realize they need to be part of the signal, not part of the noise. Music is one of the things people are most passionate about. Brands would love to have some of that love rub off on them," David Berkowitz, CMO at agency MRY, said.
Bravo
The latest example of brands creating streaming music playlists to promote their wares was a deal struck between Bravo and Spotify.
Reality TV fans who yearn to party with the "The Real Housewives of Atlanta" can now have the show DJ their next cocktail party. Bravo Media recently inked a cashless co-marketing deal with Spotify to create Spotify playlists for shows "Atlanta," "The Real Housewives of Beverly Hills," "Vanderpump Rules" and new series "Thicker Than Water."
Bravo-Spotify's co-marketing deal involved no financial transaction; it was simply a way for the companies to try to broaden their respective reaches.
For Bravo, that means curating Spotify playlists that are meant to reflect the style of each of its shows. The playlists will be updated weekly to reflect happenings in the show. Spotify meanwhile gets to direct Bravo viewers to its service with the hope they'll like it enough to become paying subscribers.
Pepsi Pulse Pop
When Apple launched iTunes Radio earlier this year, PepsiCo paid millions to be a launch partner and create Pepsi Pulse Pop, the first branded radio station on the service. Popular music app Songza, which reached 5.5 million monthly active users in September, has collaborated with Febreze, Samsung and Taco Bell to make specially curated playlists to promote each brand's respective products. Pandora, the leading streaming music platform, has branded radio stations for companies as small as local car dealerships and as large as T-Mobile and Toyota.
Branding a radio station is typically more costly than buying interstitial audio or video ads in streaming platforms, but they afford brands a chance to bring their voice to the booming streaming music industry in a less intrusive and (hopefully) more brand-effective manner.
Peaceful Febreezy Feeling
Songza is currently running a trio of Febreze-branded radio stations promoting the company's new Sleep Serenity line. One playlist is simply the sound of rainfall, another is the sound of a mountain stream and chirping birds and the third features songs from acoustic singer-songwriters like June Carter Cash. These playlists are designed by Songza's editorial team to help listeners fall asleep and thus feature no interstitial ads.
"Even one audio ad after you fall asleep is unacceptable," Songza CEO and co-founder Elias Roman said.
He called this approach native advertising for music platforms. Brands should buy "moments" instead of interruptive audio ads, the thinking goes.
T-Mobile
Heidi Browning, senior vice president of strategic solutions at Pandora, said Pandora offers brands a way to match product characteristics with the terms used in Pandora's Music Genome Project, a taxonomy process that analyzes songs based on 450 musical different characteristics. Brands can create playlists based on everything from lyrics to beats per minute.
Chase, Gatorade, Lexus and  Pop-Tarts are just a few of the brands that have taken Pandora up on the offer, she said. T-Mobile — as part of its constant effort to be associated with all things hip — is the exclusive sponsor of Pandora Premieres, a station where listeners can hear yet-to-be released albums in their entirety. (Currently spinning: "Us Against Them" by rapper Jake Miller.)
Toyota
The Japanese automaker has created Toyota Sessions on Pandora, a station that features exclusive interviews with and video performances of a specific artist. If you're more in the mood for partying after your team's big win, Wild Turkey has a playlist for you.
"The question is, 'How do you build the sound of your brand?'" Browning said.
Another question, of course, is whether consumers even want brands to be their DJs. People can be very particular about their musical tastes – and may not necessarily want to explore new tunes with an assist from DJ Febreze.
"I've never listened to branded Pandora stations. I love Pandora, but I'm not in the mindset that I want a branded radio station," Ari Weiss, executive creative director at BBH, said.
That's not to say brands can't pull it off; it's just a thin line between offering something consumers actually want versus overt marketing. "Every brand has a soundtrack," added Weiss. "It has to be what you want to hear at the moment, but the moment it's not, it's over."
https://digiday.com/?p=56109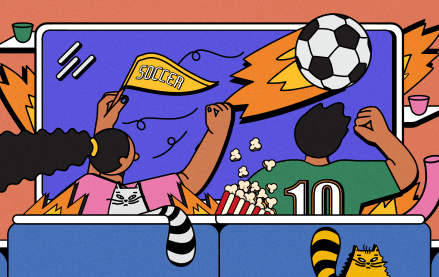 December 1, 2023 • 4 min read
Even if a game isn't make or break, sports leagues and brands want fans to be paying attention — and they're hopeful new strategies will get it.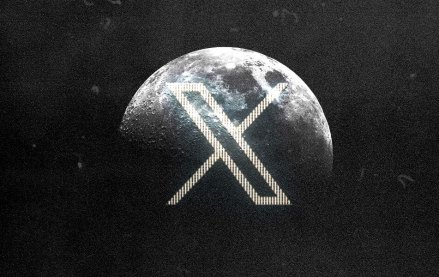 November 30, 2023 • 4 min read
In the packed DealBook conference in New York yesterday, owner Elon Musk bluntly told them to shove it.
November 30, 2023 • 2 min read
WorkTok, or CareerTok, is in full force. Combined, those hashtags on TikTok have over four billion views and it is benefiting Gen Z.