Today is the first of April, which means that once again brands are looking to jolt you out of your winter blues with some silly japes. Some companies are clearly trying to outdo themselves over last year, a clear sign that many are getting some value out of marketing zany, fake products — all in the hopes of going viral.
Here are a few attempts by brands looking to resonate with fans this April Fools':
Fresh Direct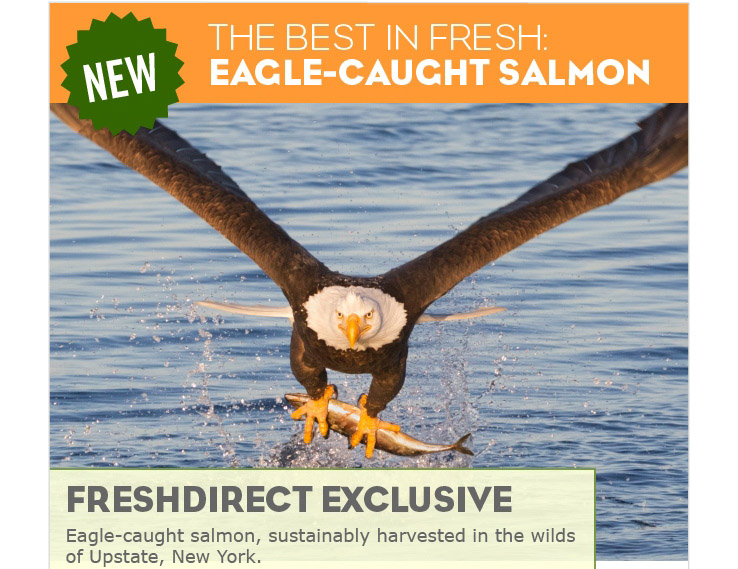 Forget about farm-raised or wild-caught salmon. Fresh Direct is advertising a "new product" called Eagle-Caught Salmon, meaning, fish literally caught by an eagle and kept safely in its throat food-pouch thing until its time for a Fresh Direct delivery. Tasty!
"Last year we 'launched' Bluenanas – a blueberry/banana hybrid," said Jodi Kahn, Fresh Direct's Chief Consumer Officer. "April Fool's day is a great opportunity to keep things fun and fresh for our customers, and we're expecting to see even more excitement this time around."
Fresh Direct is pitching its Eagle-Caught Salmon product to its 50,000 Facebook followers and 10,000 Twitter followers.
Tic Tac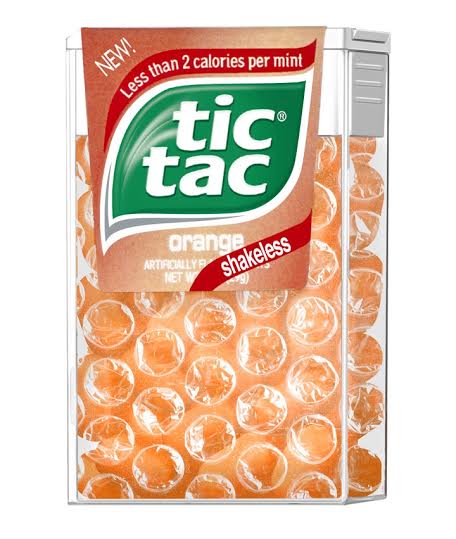 For those that were annoyed by the rattling of Tic Tac mints against the plastic, Tic Tacs has launched "Tic Tac® Shakeless," so that no one will know you're eating the entire pack by yourself.
"With the success of our Pizza flavored Tic Tac mints prank in 2013, we knew we wanted to do something a little different for 2014," Todd Midura, a category manager for Tic Tac. "We know our iconic packs are what set us apart from our competitors.  The idea of re-designing one of the world's most recognizable packs to prevent the shake that consumers know and love provided a unique opportunity for us to have a little bit of fun with our fans."
Tic Tac isn't new to the April Fools' fake brand product launch: last year it debuted "Pizza-flavored" Tic Tacs, and in 2012, a series of weird "funny flavor" mints, including fish flavored mints. Tic Tac has more than 4 million followers on Facebook, but only 13,000 on Twitter.
Cheetos
"My fans are always telling me they love it when Cheetos dust lingers on their lips and fingers, keeping the deliciously cheesy scent around a little longer," said Chester Cheetah, official spokescat of the Cheetos brand in a recent press release.
Frito-Lay decided to take the sentiment literally and launched a real-life cheese-smelling perfume, "Cheeteau," which will be distributed in limited quantities to fans in New York and Los Angeles. Online, the product launch has already been paying off — the brand has received nearly 600,000 views on Youtube since being posted last week.
The scent has been promoted across Cheetos Facebook and Twitter feeds, to 1.2 million followers and 7,000 followers respectively. Facebook posts about the perfume — or should we say purrrrfume? — have received several thousand likes, and several hundred shares apiece.
Friskies
Friskies partnered with YouTube stars the Fine Brothers to bring a feline version of their regular Web series, "Kids React." Instead of precocious children, however, the Friskies video features a number of kittens watching videos — and not paying attention to the show's hosts.
"Friskies is very active in internet cat culture, so when we heard what the Fine Brothers were doing we loved the idea and immediately wanted to be involved," said Shaun Belongie a senior brand manager at the cat food company. "As you'll see in the video, you never know how cats are going to react — unless you're talking about wet cat food."
While Friskies will be promoting the video on its own social channels, it's strongly relying on product placement to The Fine Brothers's 7,700,000 YouTube subscribers. This is actually the kitty food's first attempt at an April Fools' joke
Google Maps and Nintendo Pokemon
Google Maps is releasing a Pokemon challenge that within its Android and iPhone apps. Users can scroll across Google Maps on their smartphone and tap on Pokemon icons to "catch" different species, then view them in a Pokedex (a Pokemon encyclopedia) within the app. 

Google Maps is promoting the fake training game to its Google plus account of more than 3 million followers, Facebook account of more than 1 million followers, and Twitter channel of 2 million followers. Since launching yesterday morning, the posts have received only several hundred likes apiece.
Google is no stranger to pranks: last year, Google debuted Google Nose, an "addition to search" that would help Googlers find things by scent. The video has since receveid more than 2 million views.
AskMen
Forget about all the pretty ladies and general man things that typically grace the homepage of this publication. Today, it's all about Menswear Dog and his impeccable sense of fashion.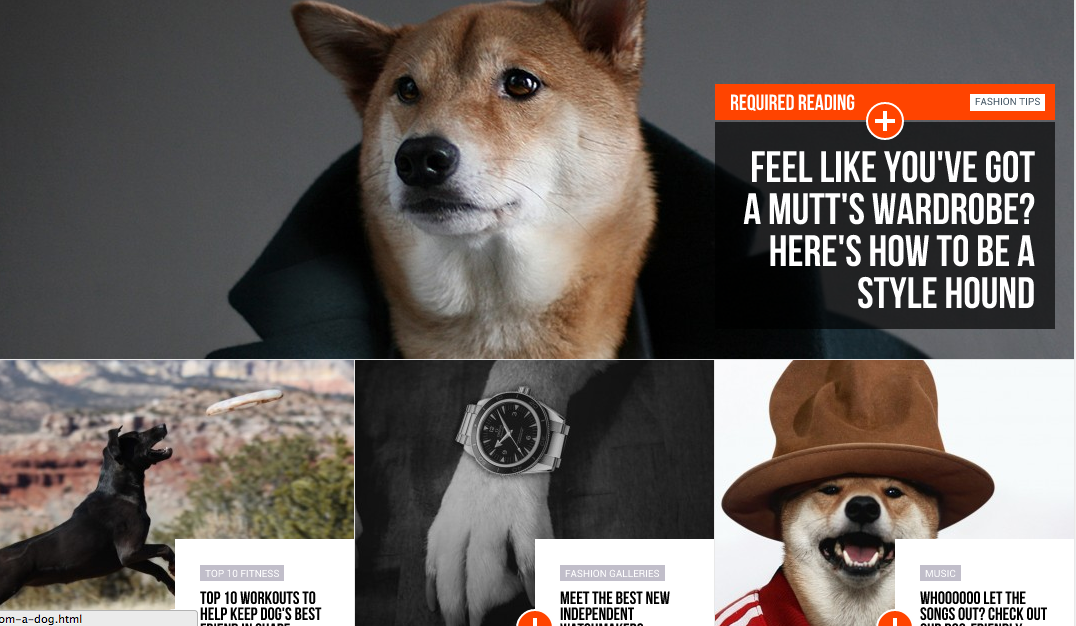 Cheezburger and Betabrand
"Human beings have worn animals on our clothes for a long line," said Ben Huh, CEO of Cheezburger. "So why don't we put ourselves on pet clothing?" While these lovable pet clothes were meant as a joke, Huh says if enough people make enough noise for them, Cheezburger and Betabrand might just make it a reality.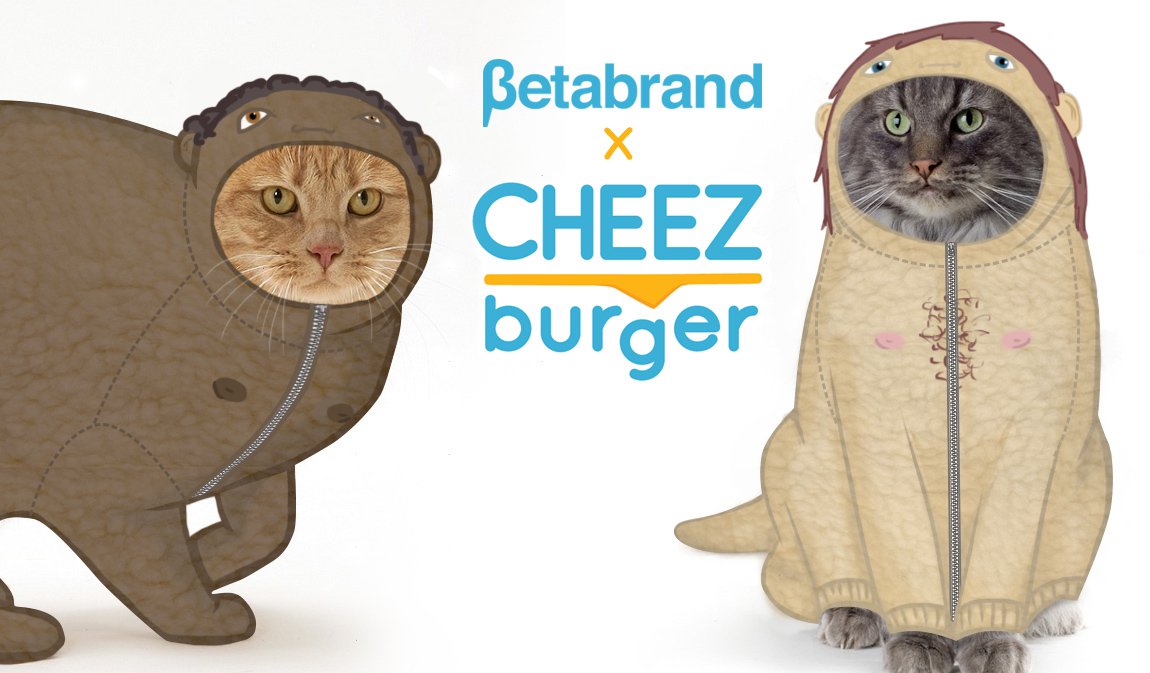 https://digiday.com/?p=69938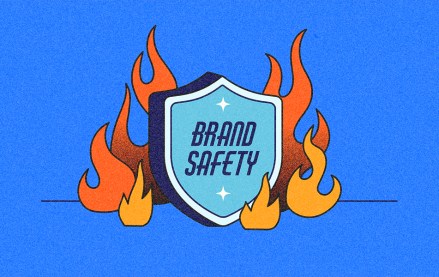 November 28, 2023 • 6 min read
"Major brands' search ads can appear on piracy, pornographic and sanctioned websites," research claims.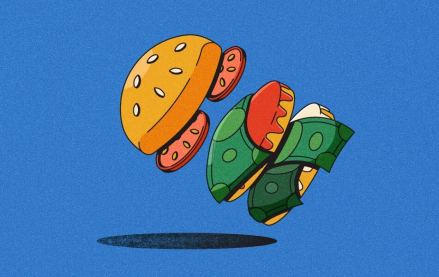 November 28, 2023 • 6 min read
As more influencers look to get into food content creation, brand opportunities are following.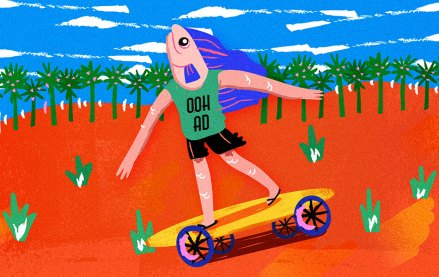 November 28, 2023 • 7 min read
As major marketers like Maybelline experiment with faux OOH, more marketers are open to the idea.