The Brand Lie: How Tina Sharkey wants to shake up CPG
October 3, 2017 • 6 min read
•
•
Tina Sharkey thinks people are being ripped off. They pay extra for basic goods like toilet paper and toothpaste on the back of billions in marketing and brand building by the likes of P&G and Unilever. The extra margins charged thanks to branding amount to a tax on people. It's why she's even trademarked the term "BrandTax" and put it at the center of the, yes, marketing for her new venture Brandless, the startup e-commerce that sells consumer and household goods from olive oil to gummy worms, all priced at $3 each.
To hear Sharkey, 53, tell it, institutions are crumbling all over. Younger generations are questioning government, rejecting institutions that went unchallenged for decades. There's no reason that the religion of branding, built up in the post-World War II consumer boom, wouldn't be next. Never mind that CPG stalwarts like P&G and Unilever are among the world's biggest companies.
"I realized that nobody was building a new kind of brand or experience that was baked in community and based in social responsibility but also gave them a product they were looking for based on values they cared about," she says.
Founders' story
The story of Brandless — you've probably heard it before, since Sharkey and her co-founder, Ido Leffler, have been selling it, with religious-like fervor, to 80 different press outlets at launch — goes like this: Leffler woke up in the middle of the night with an idea. He told Sharkey, a longtime friend, at her offices at Sherpa Foundry, an offshoot of Sherpa Capital that aims to help older companies navigate the startup ecosystem, where she was CEO.
"What if people understood what things cost versus what they pay for them?" Leffler said to Sharkey, who in a previous life founded iVillage and was the chair at BabyCenter.
It struck a chord. Sharkey replied: "Let me tell you what's bothering me. What's bothering me was the fact that I started my companies with soul. I started my career building brands that have a higher purpose connecting people," she says. Sharkey had just given a TEDx talk in Hollywood called "Unlocking Joy," and for that talk, she'd done a lot of research on neuroscience, dopamine, serotonin and what happens when people buy things.
"In all of my research noticing I found that this generation of consumers were rejecting institutions, they were rejecting government, they were rejecting everything," she says. "If they're rejecting everything, what are they adopting?"
What values? "Things like organic, gluten free, vegan. Things like, sizes. The McMansion era of Super-size me was over. The Sunday night supermarket shop with your mom where you store up and save was over."
All of this came together as Brandless, which was officially announced with a Medium post in early December. Leffler and Sharkey spent a few days in New York, making the rounds presenting Brandless to multiple people, including the press. In an almost-choreographed presentation, Sharkey would talk about the movement, Leffler would follow with the story about his middle-of-the-night epiphany. Then, as Leffler puts it, "There was a gameshow-like reveal of, 'And it's only $3!'"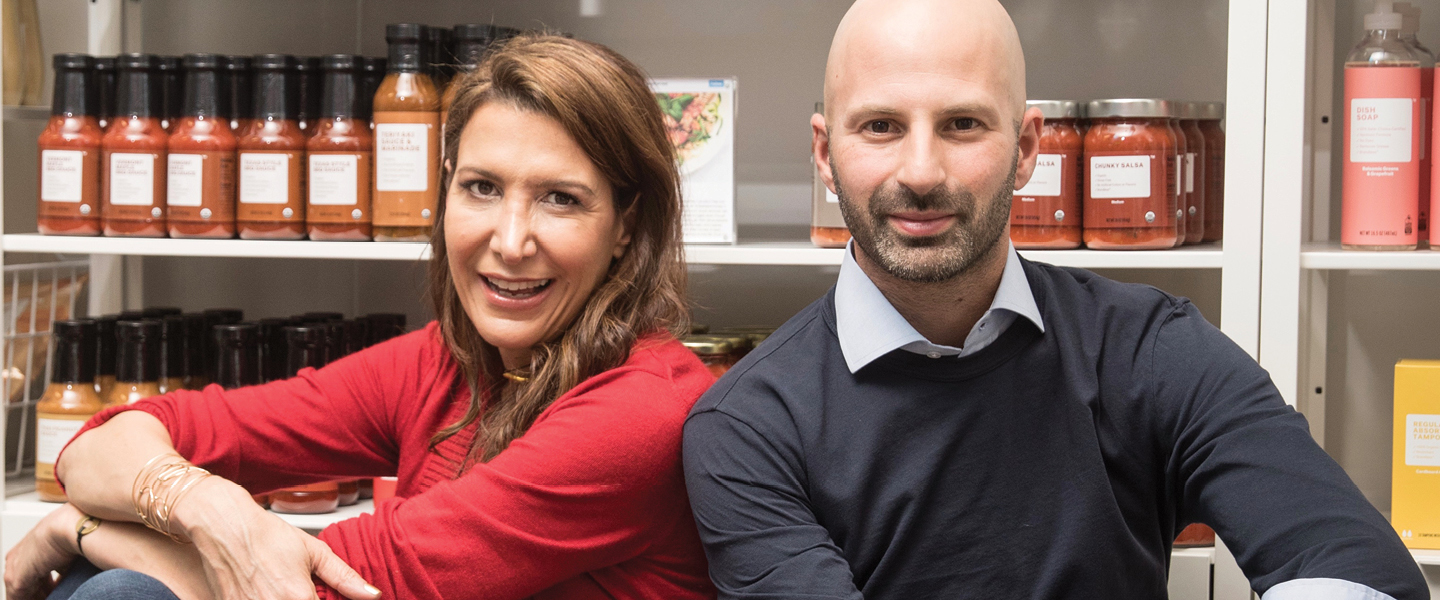 Bargain — or not
The 36-person company — which Sharkey calls a platform — sells consumer goods for $3 apiece online, regardless of what they are. (It's a bargain in some cases, but not all: A face moisturizer for $3 is undeniably a steal, but two taco seasoning packets for $3 might not be.)
Shipping costs a flat $9, or, if you become a member for $36 a year, shipping is free shipping if you spend $48 or more. Products come in minimalist packaging — it bears the name of the product, plus its ingredients and reassurances that it's free of artificial additions and is "Brandless." Following in the footsteps of other online startups that seek to cut out the middleman (think Everlane), Brandless purports to buy directly from the source.
Of course, Brandless is a brand — in fact, Sharkey is emphatic on that point and is in love as much with the brand she's created as the mission it's supposedly on. It just may be a smarter brand, with packaging design (Sharkey says that was key to the company) that creates a "whitespace" that consumers can fill.
"We're not saying we're anti-brand. We're not saying we're not a brand," she says, almost yells. "We're re-imagining what it means to be a brand. A brand about you. And your narrative and your whitespace. Our job is to make incredible product, … incredible stuff at fair prices."
Yet the problem for Brandless is that giants like Amazon can (and already do) sell inexpensive products. As one top retail exec exclaimed when I mentioned Brandless to him, "Yeah, but Amazon already has Brandless. It's called Amazon Basics." The key for Brandless is to build a strong enough brand that people will be compelled to choose it over Amazon or Amazon-like companies.
Only Sharkey makes buying soap almost a political act, though. It's 2017, and this is a California-based company, after all.
"We made the assumption this country was in a dark place. I know that Washington is not the place anymore where you can implement change. We're trying to change the system outside the system," says Sharkey. "No matter how they vote, their sexual orientation, how much debt or credit they have, everyone deserves to be treated — everyone is equal in their humanistic needs."
Brandless says it takes paralysis of choice out of the equation (just try searching for "shampoo" on Amazon.com). While setting up Brandless, Sharkey and Leffler found that a regular supermarket environment has about 20,000 units of sales in "center of store" — not including perishables. They edited it to 200: one of each. It was done through a process called "industry cutting," where multiple types of, say, ketchup were whittled down one by one by taste testers so at the end only one was left.
Tapping into minimalism
Brandless is undeniably on-trend. This is the age, after all, of the KonMari method, the decluttering, simplifying technique by Japanese tidying coach Marie Kondo that's turned into a global movement over the past year (Kondo has since turned it into a media company). It's also a time when companies like Rent the Runway push a minimalist war against fast fashion by asking people to rent and return well-made expensive designer clothes rather than buy cheap stuff.
It's also the age of the "movement," where a simple business idea has to map back to a bigger purpose. Sharkey's passionate style has been compared to Goop founder Gwyneth Paltrow. The Brandless team recently had its first company offsite. Sharkey and Leffler asked the team to anonymously answer questions including "How will you know Brandless has been successful?" Her favorite answer: When you overhear a conversation where someone holds up a product and says, "Have you seen the Brandless of [blank]?"
"This person totally understood the idea that Brandless was bigger than the product," she says. The big idea in Brandless' case, she says, goes beyond selling lotion and cookies to a world-dominating "brandless" life. "We'll think about opportunities to co-create things people want, need and love, then make them awesome and brand-tax free."
For Leffler, Sharkey's co-founder, Brandless is like a child he and Sharkey produced. It was the offsite, he says, when he realized that "this was real." "I'm enamored by Tina and the skills she brings to the party," he says. And one more thing, this right before we hung up the phone: "Have you tried the sour gummy worms?"
https://digiday.com/?p=256760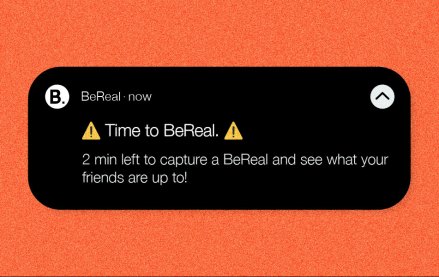 October 4, 2023 • 4 min read
•
•
BeReal launches its first global campaign, hoping to drum up buzz with users. Now, marketers are reconsidering the app.
October 4, 2023 • 7 min read
•
•
There are still those who believe that AR has a place in the marketing funnel, however big or small right now.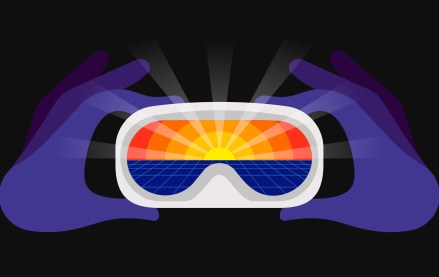 October 4, 2023 • 3 min read
•
•
With Pokémon Go revenues falling year-over-year, Niantic, its developer, is looking beyond its popular augmented reality game to generate profits.