'Brand crises on steroids': Why Uber is the Trump of brands
February 21, 2017 • 5 min read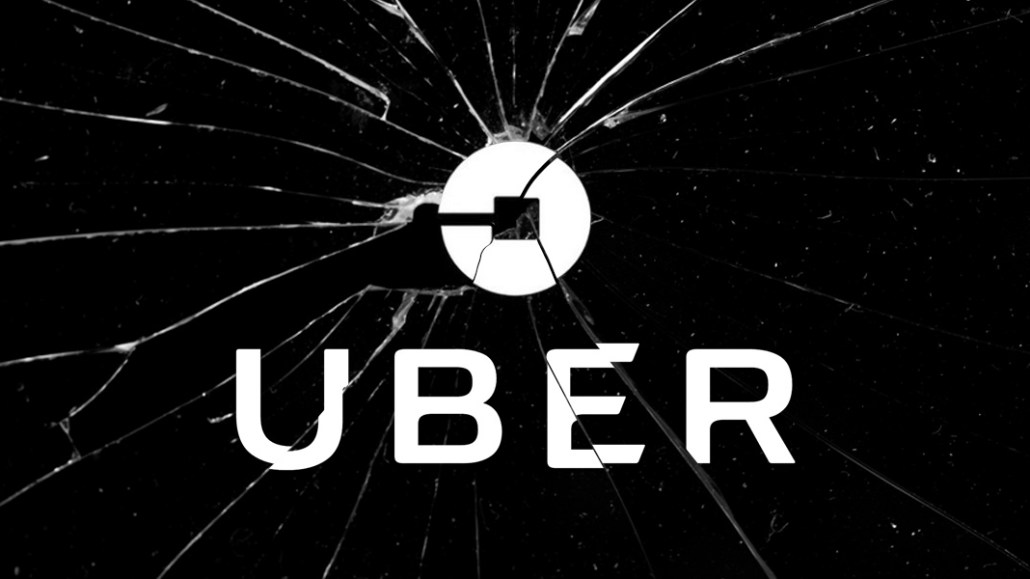 Once the poster child for the on-demand economy, Uber has steadily devolved into being the poster child for branding disasters.
Less than a month after the ride-sharing company provoked massive outrage online after appearing to try to profit off a taxi strike, it has found itself in hot water once again after a blog post by a former female engineer at the company went viral over the weekend.
Susan Fowler's 3,000-word blog post, posted Sunday, raised serious allegations of sexual harassment and discrimination at the company, detailing instances of a male supervisor soliciting her for sex and human resources repeatedly shrugging off her concerns.
"Other brands wouldn't even dream of this in a million years — and not in a good way," said Matt Rizzetta, president and CEO of brand communications agency North 6th Agency. "Uber's story is that of brand crises on steroids."
For Erich Joachimsthaler, founder and CEO at Vivaldi Group, it isn't too much of a stretch to call Uber the "Trump of brands." Uber poses something of a Catch-22 to consumers, just like Trump did to brands and advertisers: a fascinating crowd-puller yet highly polarizing and problematic morally. "Their brash irreverence makes them very alike," he said.
What makes things worse is that this flap is far from a momentary slip-up, said Chris Allieri, founder and principal of public relations and public affairs consultancy Mulberry & Astor. According to him, it only worsens Uber's troubled brand narrative.
"After their brief honeymoon period, there's been a constant drumbeat of negative news that has been haunting them for the past few years," he said. "It's getting harder and harder to love Uber for anyone with a conscience. It's not sheer bad luck; it's a series of missteps."
From being accused of poaching and unethically competing with competing service Lyft to facing privacy and data-use concerns, Uber has faced a spate of serious branding challenges in the past few years. But the wave has gotten particularly more intense in recent weeks.
Its CEO, Travis Kalanick, stepped down from President Trump's advisory council earlier this month, for example, after a wave of pressure on the company demanding that he leave the council in protest of the president's travel ban. Kalanick's withdrawal came just a few weeks after the brand had come under fire for eliminating surge pricing in New York's John F. Kennedy Airport — a move many viewed as a way for the company to capitalize on a taxi strike taking place that weekend.
Now, Fowler's blog post has revived the call to boycott the brand's ride-sharing services, with the hashtag #DeleteUber making a comeback online over the weekend — barely a month after it had first gathered steam. This is despite a much swifter response from the company this past weekend than earlier responses, with Kalanick vowing on Sunday to investigate Fowler's allegations and board member Ariana Huffington saying that she would work with the company to conduct "a full independent investigation."
2/ I've instructed our CHRO Liane to conduct an urgent investigation. There can be absolutely no place for this kind of behavior at Uber.

— travis kalanick (@travisk) February 20, 2017
Kalanick also followed up with another memo Monday, updating employees with the course of action the company is going to take. This included an independent review into the specific issues raised by Susan Fowler, as well as diversity and inclusion at Uber more broadly by former U.S. Attorney General under President Obama Eric Holder and Tammy Albarran — both partners at law firm Covington & Burlingone, on-one feedback sessions and a broader diversity report. He said that "a determination that we take what's happened as an opportunity to heal wounds of the past and set a new standard for justice in the workplace" was what was driving him through the crisis.
Experts said that the company's response, while prompt, will not be enough to overcome these most recent crises. Until now, Uber may have gotten away with its indiscretions because of the mindset that that it's OK for Silicon Valley brands to act brash and not be cowed by public opinion, as long as they're achieving growth. But to weather this crisis, observers said, it needs to really address what Fowler called its "organizational chaos" and "sexism within the organization."
"When you've got 40 million monthly active riders and a presence across the globe, you're no longer just a startup, and you have got to start acting more responsibly," said Allieri. "This is a systemic problem, and they really need to focus on fixing their internal processes and systems."
Rizzetta echoed the sentiment, saying that the company really had to reinvent its image, and dig for what it stands for in order to reclaim some brand equity. "The perception about Uber's current culture is that it is adversarial and combative, and that's really coming back to bite them."
Such an approach is also in the brand's best business interests. The general sentiment surrounding Uber has been increasingly negative. When the hashtag #DeleteUber peaked on Sunday, Jan. 29, it hit over 126,700 tweets, according to Amobee Brand Intelligence. But by late Sunday, Feb. 19, the hashtag was trending on social media again. Moreover, more than 200,000 people deleted their Uber accounts after the first weekend of outrage in January, according to The New York Times.
Moving forward, look for major overhauling of internal processes and systems at the company, including some departures, leadership switches, internal task forces and perhaps even an outside counsel, said Allieri.
"This has been a top-down problem, so the solution has to also be from the top: one of zero tolerance, concern and direct, decisive action," he said.
https://digiday.com/?p=224182
September 27, 2023 • 10 min read
Digiday+ Research assesses how brands and influencers are using Shorts to reach new audiences and what types of Shorts videos create the most buzz for marketers.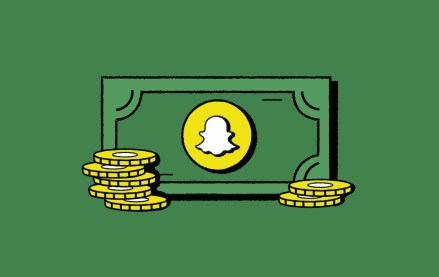 September 27, 2023 • 4 min read
Yesterday, Snapchat marked its return to in-person agency roadshows, sending company representatives to Horizon Media's Manhattan office to showcase a Snap-designed video game intended to capture the essence of what it's like to work at an agency — and how Snapchat can be part of the process.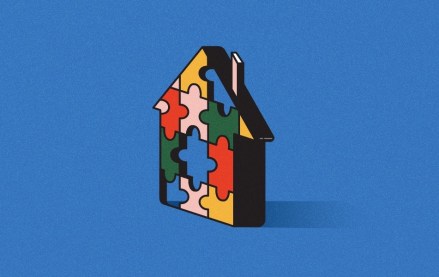 September 27, 2023 • 5 min read
As in-housing settles in as a mainstay, some marketers push for complete control.