As brand concerns over search algorithm escalate, Amazon is testing 'Stores' results in search
February 19, 2020 • 4 min read
•
•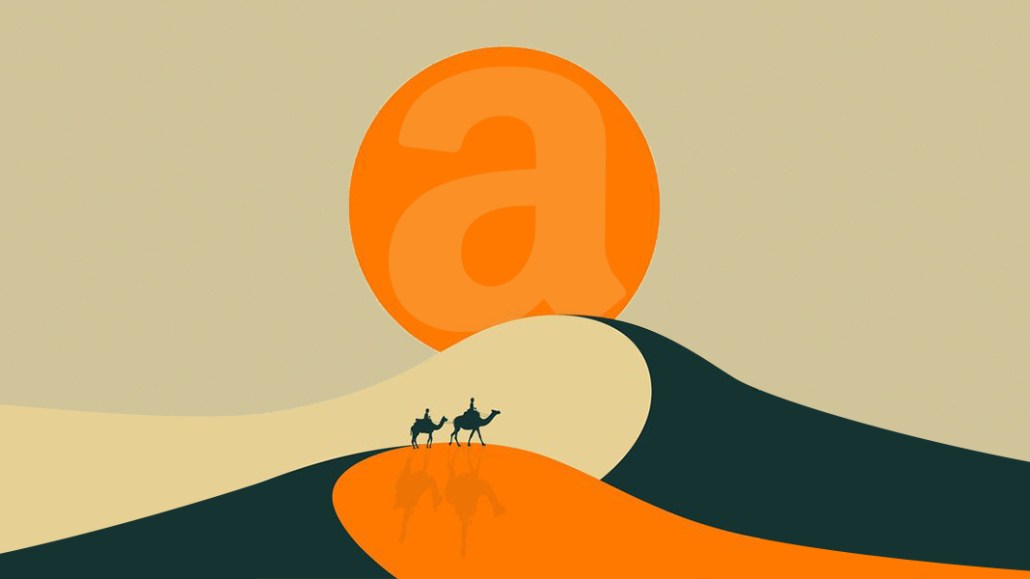 Amazon is making it easier for companies to get their products in front of more people with a renewed push for its branded "Amazon Stores".
The storefronts are effectively a branded site within Amazon.com where marketers can showcase products and promotions without having to worry about shoppers being recommended to buy similar items from a rival.
Marketers have for years had problems with Amazon's search recommendation engine, an algorithm that was responsible for over 35% of all sales on Amazon.com in 2018, per McKinsey. Despite how crucial the algorithm is for sales on Amazon, marketers have minimal influence over it. With limited control over those recommendations, marketers run the risk of seeing their rivals rank better than their own search terms.
"When you search for our brand, you'll probably get our rivals too, which isn't what we want when we're paying money to drive people to the site," said one senior marketer who wasn't authorized to speak to Digiday. Rather than promote individual sellers, Amazon promotes the catalog and bestsellers, said the marketer.
Now, Amazon is hoping improvements to its branded stores functions will help assuage those concerns — including a test of if Stores results should appear in search results.
The stores would appear at the bottom of search results within a carousel of brand stores alongside an image and name of the brand store, said one agency exec, who has seen mock-ups of the design. Promoting stores is part of Amazon's wider attempts to go after brand awareness and storytelling campaigns, said Joanna Lambadjieva, managing partner for emergent retail at Threepipe.
Amazon's developers are also working on updates that give companies more control over how they look. Improvements to the content management system behind the stores will give companies the option to let shoppers follow their favorite stores as well as introduce richer imagery.
Amazon launched "Amazon Stores" in 2017 as a free self-service product that lets companies create and manage stores to showcase their brands and products on the marketplace. Unlike the similarly named "Amazon Storefronts", which list the products a company has for sale, Amazon Stores are essentially a dedicated space on the marketplace that can be designed to display the look and feel of a company's brands while showcasing their spectrum of products available. The problem with these stores, however, is that unless a company is actively driving audiences to them through paid ads or from external search queries, they can be hard to find.
Amazon declined to comment. A source close to the company, however, said the company is always testing new experiences.
While all the updates to stores won't be enough reason for companies to change their view on Amazon, it does make it easier for them to use their brands to gain an advantage in a competitive marketplace, said Lambadjieva. Plus, the branded stores are also the only place on Amazon.com where marketers can track traffic from external sources through source tags.
"The creation of a well-structured brand store with products and product extensions together will shape the customer journey, said Dan Simmonds, the director of Amazon at OMG Transact, the new e-commerce arm of Omnicom Media Group. "This user behavior — if executed correctly — could be identified as a user trend within the Amazon machine learning and influence what is shown to the user under the 'recommendations' section," said Simmonds.
The stores may help solve the algorithm problem, which isn't exactly new. In fact, companies like Birkenstock pulled products from Amazon.com as far back as 2016 due to concerns over a recommendation engine that could inadvertently use the money it spent driving people to its product listings to instead drive sales for rival footwear manufacturers. Following the move, other companies like Nike and Ikea questioned whether the lack of control over how their products were recommended on Amazon was worth the risk, though, with the retailer's market share, the marketplace remained a consideration.
Marketers overall are dealing with the challenges that come with selling on Amazon.com — where it's in the marketplace's best interest to have multiple sellers sell the same product, not just the business that manufactured it.
Now, as larger, premium companies establish their own direct-to-consumer offering, more of them feel conflicted over whether they can work with Amazon in a mutually beneficial way when they've had limited influence over what is recommended to shoppers.
This recommendation process tends not to sit well with marketers, who increasingly feel that the traffic and incremental revenue from Amazon.com is not only less profitable than those from other marketplaces or even their own sites, but also doesn't help bolster their brand. "Amazon doesn't often want to promote the most profitable or strategically important ranges for brands, which also creates a disconnect," As Paul Kasamias, managing partner of performance at Starcom explained:
"There are a lot of companies who still feel conflicted about whether they can build their brand on Amazon and whether it's going to be a serious sales channel for both the short and long-term," said Andy Siviter, head of e-commerce at digital agency Croud.
https://digiday.com/?p=359725
September 28, 2023 • 4 min read
•
•
Some content creators are using generative AI tools to spark new levels of creativity and innovation and are sharing their experiences online in how they're using these tools to streamline their workflows and boost productivity.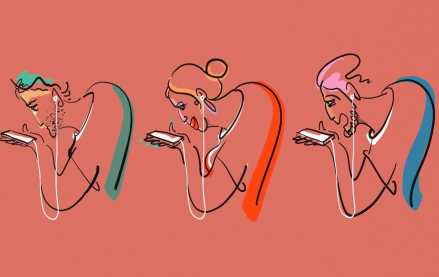 September 28, 2023 • 6 min read
•
•
In this edition of the weekly Digiday+ Research Briefing, we share focal points from Digiday's recently released reports on marketers' evolving social media tactics, including how they're using Facebook less and diving into YouTube Shorts more.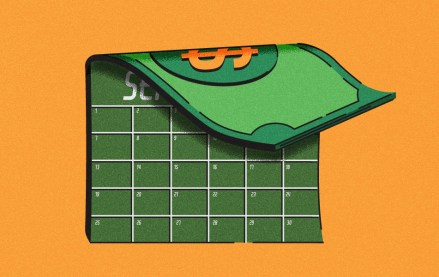 September 28, 2023 • 4 min read
•
•
In 2023, some brands' executive boardrooms are still insulated from the chill of crypto winter, for better or worse. But the rising pressure of crypto skepticism has made it more urgent than ever for companies to figure out how to use blockchain technology to support their core offerings and customer base rather than simply dropping branded NFTs and hoping for the best.