The brand that's owning plus-size fashion's social media moment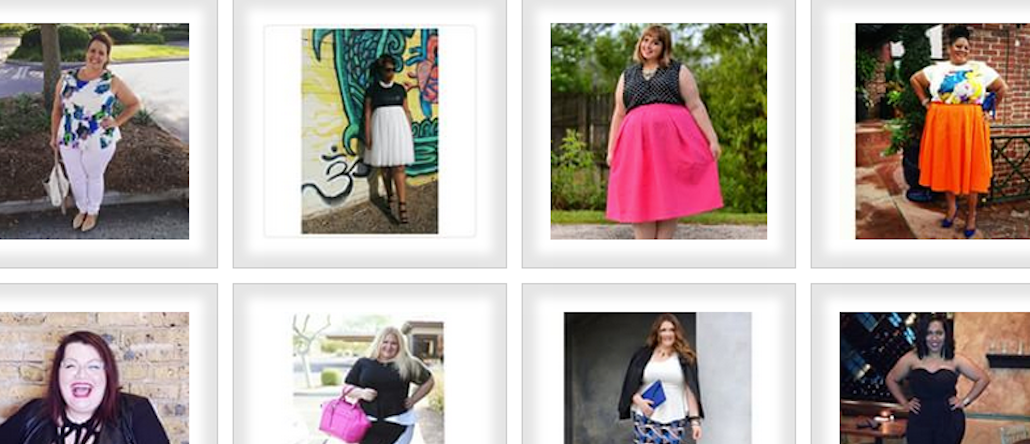 Brands are always trying to be our friends on social media. For most, it's just marketing. But for plus-size e-commerce brand Eloquii, it's key to the brand's strategy.
In fashion, plus-size clothing has consistently fallen by the wayside, making it difficult for anyone above a size 14 to find contemporary, trendy clothing that fits. Huge affordable chains like Forever21 often relegate their plus-size lines to a small corner of the store with paltry selection, while plus-size retailer Lane Bryant's offerings fall short of the trendy fast fashion that has taken off in the industry.
But thanks to social media, gears are slowly turning. Retailers are realizing that the millennial plus-size demographic exists, and there's a huge market void.
"Plus-size women have historically felt excluded from the fashion conversation, but social media allows them to engage with brands directly and ask for what they want," said Kelly Goldston, Eloquii's director of marketing. "And what they want is real fashion."
If social media is to credit for the rise in plus-size fashion awareness, Eloquii is at the center of that conversation. The brand is filling a niche for plus-size fashion by offering contemporary, fresh-off-the-runway styles for plus-size young women, and paired with that is a close-knit online community of engaged shoppers with whom the brand actively converses.
Over the past four years, the Eloquii brand has gone through a resurgence. Originally launched as a diffusion plus-size brand by The Limited in 2011, the company shuttered a year and a half later. But the original Eloquii team, and its loyal customers, didn't want to let the brand die, so in 2014, it relaunched independently with Mariah Chase serving as CEO.
"Social media is the whole reason Eloquii exists today," said Goldston. "The outcry that followed on social media [after shuttering] was stunning."
The Eloquii team, which operates with 19 employees, diligently responds to customers' questions, comments and complaints on Facebook and Instagram, where they have 134,000 likes and 23,000 followers. The social media accounts are young, but engagement is high: Some posts pull in over 100 comments. Marie Denee, the blogger behind The Curvy Fashionista, said that retailers — plus-size or not — should take note of what Eloquii is doing.
"They have ears to the ground," she said. "Even when it's negative, Eloquii wants to talk. They're paying attention."
Goldston affirmed that through social media, its customers are speaking up for what they want and the brand is listening.
"In years past, customers had no way of expressing how disappointed they were with their fashion options," she said. "I'm plus-size myself and have been disappointed in plus-size fashion for years, but like most plus women, I had low expectations. Now, these women can speak directly to brands via Instagram, Twitter and Facebook."
Eloquii is not only listening to its customers; it's hiring them. Kelly Goldston was recruited after the team noticed that she was frequently shopping and returning items, so they called her to find out why, before bringing her on as marketing director. At the time, Goldston was leading customer acquisition marketing for Diapers.com at Quidsi, an Amazon company.
Eloquii, which is solely e-commerce, encourages customers to use the hashtag #XOQ when wearing their purchases. The hashtag populates to Eloquii's homepage, where potential customers can see how styles look on real buyers.
Social buzz around plus-size contemporary fashion has grown enough that Forever21's offerings are expanding and Lane Bryant is beginning to target the younger crowd, according to Denee. But thanks to Eloquii's fresh perspective and flexible e-commerce model, it's the brand running the show, having been picked up for sale in Nordstrom and seen on actress Melissa McCarthy. It's also shown real responses to the feedback it gets on social, beyond replies.
"They heard the cries for sizes beyond 24, and in the latest lookbook, that's what they featured," said Denee. "It will be interesting to see how the brand continues to grow — I hope they open a store."
https://digiday.com/?p=120334