Who says football helmets have to be made for football players? Not Bloomingdale's.
In support of the NFL Foundation, and in collaboration with the The Council of Fashion Designers of America, Bloomingdale's has enlisted popular designers like Vince Camuto, Donna Karan, Cynthia Rowley and Kenneth Cole to create a line of fuzzy and/or jewel-encrusted football helmets in celebration of Super Bowl XLVIII. In total, 48 different helmet designs went up for bidding mid-January. All of the proceeds from these helmets will be donated to the NFL Foundation, which is devoted to "improving the health and safety of sports, youth football and the communities in which we live."
Interested fashionistas are encouraged to pin their favorite helmet on Pinterest, or use the site's Twitter or Facebook buttons to tweet out their designer allegiance along with the hashtag, #fashiontouchdown.
If you have the dough to actually place an auction bid, you can go to the NFL Auctions page and put down a $25 increment to a minimum bid of $248. Beware, some of the helmets have escalated to more than $2,000 already. Too rich for your blood? You can always just drool in front of the Bloomingdale's window (where the helmets will be displayed) on 59th Street until Feb. 4, when the auction ends.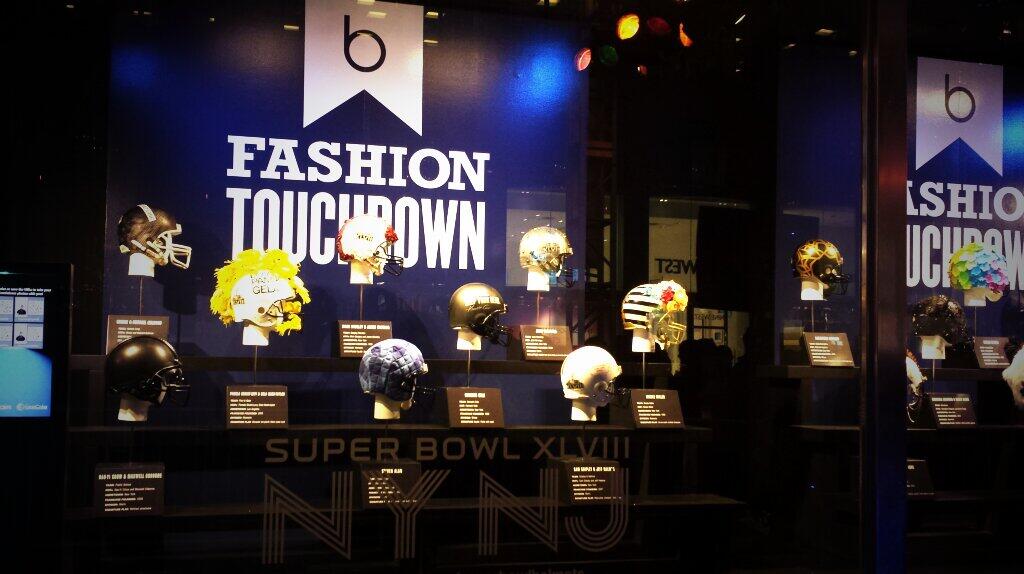 https://digiday.com/?p=62902