Despite being more cautious this year, brands still ended up with plenty of egg on their faces. As 2016 winds down, we look back at some of the more cringe-worthy moments brought to us by brands that should have known better. Whether through a tone-deaf campaign or straight-out plagiarism, these marketers left us wondering what they were thinking.
Here are some of the biggest brand fails of 2016:
Retailers lifting designs
From Zara to Forever21 and Topshop to even plus-size darling Lane Bryant, a number of retailers came under fire for artistic theft this year. In June, Forever 21 was slammed for copying Kanye West's Life of Pablo shirts. Zara, meanwhile, landed itself in hot water when it allegedly stole some 40 designs from independent illustrators, designers and smaller brands. But that wasn't it. In September, Topshop was forced to pull a $700 leather jacket from its online store after complaints on social media that it used a punk band's logos without permission whereas Lane Bryant found itself in the midst of a social media storm when artist Shantell Martin wrote a Facebook post accusing the brand of lifting her designs.
Samsung's PR disaster
Samsung had an explosive year. You know you have a disaster on your hands when your brand starts to be perceived as a threat to public safety. With hundreds of reported cases of Samsung's Galaxy Note 7 devices overheating, Samsung became the hottest brand of 2016 for all the wrong reasons. Exploding batteries may have triggered Samsung's brand crisis, but the smartphone maker's woes were further exacerbated by other brands, including transit authorities like New York's Metropolitan Transportation Authority and airlines like Singapore Airlines all telling passengers not to turn on Note 7s or charge them on flights, buses and trains. All the negative press severely affected the brand online, with over 75 percent of the digital content engagement around the brand being negative in the immediate aftermath of it announcing a recall on Sept. 2.
StreetEasy's subway gaffe
Status: Puking every organ out of my body from this @streeteasy ad pic.twitter.com/DRZa0yIX1d

— Taylor Lorenz (@TaylorLorenz) February 22, 2016

Tongue-in-cheek advertising on the New York City subway can either propel your brand to great heights (Thinx and Casper have run pitch-perfect campaigns there) or end up completely backfiring. In the case of real estate portal StreetEasy, unfortunately, it ended up being the latter. The campaign's ads parodied stereotypes of the city's neighborhoods with easy jokes, like rats and roaches in the East Village. The brand ran afoul of Twitter with this sexist ad, though: It implied that a finance bro should dump his presumably frumpy college girlfriend once he gets a raise and moves into the bro-y Meatpacking District neighborhood. The brand was forced to apologize.
Brands being sexist
Not cool @suitsupply. Degrading women's bodies to sell your suits. #wakeup #everydaysexism @WEP_UK pic.twitter.com/XyGsv7d6qV

— Tanya Moodie (@tanyamoodie) February 24, 2016

It's almost 2017, and some brands still don't get that objectifying women isn't the way to sell a product. From Forever 21 (again) and Suitsupply to Power Rangers, a number of brands found themselves at the receiving end of some serious internet rage this year. Suitsupply was slammed back in February for its suggestive campaign, consisting of photos depicting women's bodies as playgrounds for men. Two men were pictured sliding down a model's bare chest in one, for example, while in another, a man's head was shown popping out between two red-lipsticked lips. Forever 21, on the other hand, faced criticism in July, for selling graphic T-shirts for young boys that perpetuated gender stereotypes with phrases like "Ladies Man," "Chicks Are All Over Me" and "Sorry Ladies, I Only Date Models."
And, brands being racist
.@marceloclaure Define 'Ghetto'? part of city in which members of minority group live esp. bc of social, legal, or economic pressure @Sprint

— Roy D (@royd77) April 13, 2016

While brands like MAC Cosmetics and Old Navy proudly championed diversity and inclusion, there were a few that did just the opposite. In April, the internet lambasted Snapchat for its tone-deaf filter inspired by Bob Marley, dubbing it digital blackface and culturally clueless. In the same month, Sprint sunk to an all-new low in its heated battle with competitors like AT&T and T-Mobile, by getting a user to call T-Mobile "ghetto" in a TV spot. The distasteful video was nowhere close to warmly received, and Sprint was eventually forced to take it down.
New Balance getting caught in the Trump maelstrom
— New Balance (@newbalance) November 15, 2016

Sometimes, a seemingly small misstep can have monstrous repercussions. New Balance learned that the hard way when it was caught in the crosshairs immediately following the presidential election. After its vp of communications said it looked forward to working with President-elect Trump — and a Neo-Nazi blogger called the shoes "the official shoes of white people" — the company was forced into damage-control mode. New Balance clarified that it merely appreciated Trump's stance on one issue pertaining to trade, but the damage was done. A number of retailers including Amazon, Macy's and Neiman Marcus have also faced backlash for carrying Ivanka Trump's brand before and after the election.
Subscription services taking a hit
brb making an hour-long visual album over my feelings of betrayal re: @classpass fee hike #classpass pic.twitter.com/CenHLS053t

— Christina Crisostomo (@christina_jean) April 27, 2016

The lessons learned from subscription-service businesses like ClassPass and Birchbox: People don't like change. Especially when that change comes in the form of a price hike. When ClassPass increased its monthly unlimited package in New York from $125 to $200, its customers went up in arms on Twitter. Meanwhile, Birchbox scaled down the number of points members could rack up in a month and reduced the number of discounts they can collect — which alienated its loyalists, who got vocal on Twitter.
https://digiday.com/?p=215139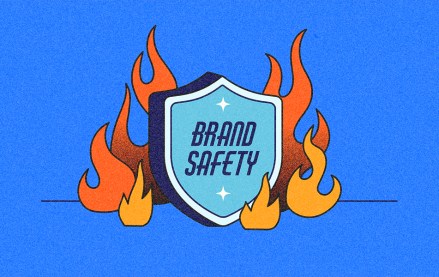 November 28, 2023 • 6 min read
"Major brands' search ads can appear on piracy, pornographic and sanctioned websites," research claims.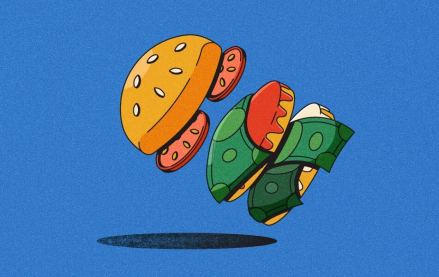 November 28, 2023 • 6 min read
As more influencers look to get into food content creation, brand opportunities are following.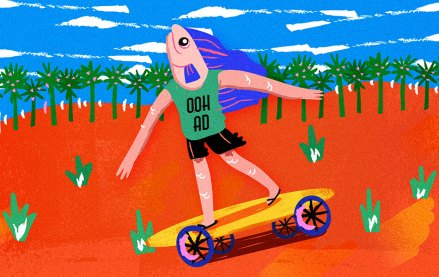 November 28, 2023 • 7 min read
As major marketers like Maybelline experiment with faux OOH, more marketers are open to the idea.