Why big brands are getting into the subscription-box business
March 10, 2016 • 7 min read
•
•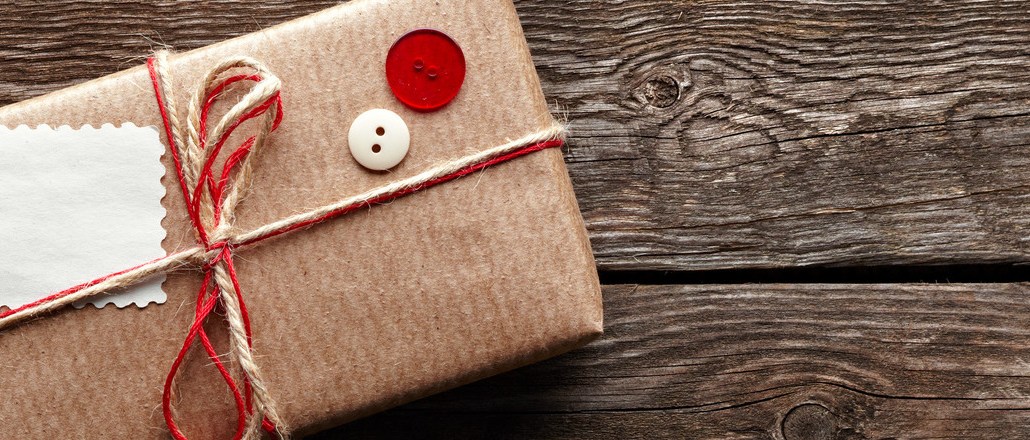 "It was the handcuffs that did it," she said, the kink that unlocked an epiphany.
It had started innocently enough. As a gag, a friend sent her a gift subscription to Unbound, a subscription box company that sends adult-themed boxes with provocative hardware. But the receiver, who spoke to Digiday on condition of anonymity, loved the first installment and then signed up for the $60 subscription on her own.
"My favorite item were the Desir metallique handcuffs," she said. It was a star-crossed affair: "I realized I had paid $60 to have sex toys come to my door, and I had to cancel."
That kind of experience encapsulates the volatile world of subscription boxes, which have taken America by storm in the last few years.
If Amazon revolutionized retail with efficiency and ease, it took some of the joy of discovery out of the picture. Subscription boxes may be the antidote. Inherently personal (most are personalized to your tastes) and with the element of surprise built in (you never know exactly what you're going to get), subscription boxes bring a bit of playfulness back to shopping.
Which is in part why the business is growing: A study by Hitwise, a division of Connexity which provides marketers with a sampling of online behavior, showed that visits to so-called "sub-box" sites has grown 3,000 percent in the past three years, with 21.4 million visits in January 2016. (In comparison, visits to the top 500 online retail sites have only gone up 168 percent.)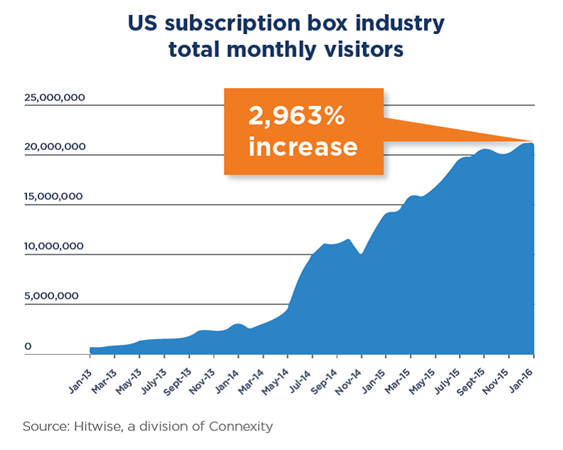 My Subscription Addiction, a review site for boxes, estimates there are 11 million subscribers in the market this year (not individuals, since on average, the typical subscriber subscribes to seven boxes and has 12 on her or his wishlist.)
But with boxes available for dirt, tampons, food (vegan, gluten-free, dairy-free), and pretty much anything else you can think of, some people are beginning to see signs of a bubble, comparing it to the Groupon model.
"The energy has already died down," said Sucharita Mulpuru-Kodali, analyst at Forrester. When VCs jumped on this, there was a belief that this would be akin to the daily deal or flash-sale boom of a couple of years ago, with rapid growth and the possibility of a very lucrative exit. "It's a tough business" that only appeals to about 1-5 percent of customers in the market for the given product, said Mulpuru-Kodali. "That means the overall business opportunity just isn't that large."
There is also a problem of scale. Alex Lutz, head of the business strategy group at Huge, said subscription businesses initially take off in the early stages because the cost of acquiring customers is low (once you get them, you have them.) "When you start to scale is when these businesses are so punishing," she said. That's where the cost-per-customer acquisition no longer provides enough of a margin to keep these businesses sustainable.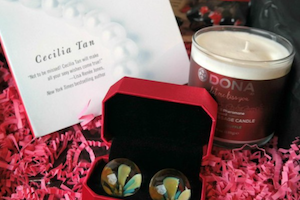 Bigger is better
That's where big brands come in. Over the last few months, an increasing number of boxes have launched by giant, established companies.
Sephora, which hands out samples in stores as part of a loyalty experiences, launched late last year "Play!" a sub-box service that also will cost $10. ("Finally!" proclaimed fashion websites.) 
Sephora had always wanted to get into subscriptions, said Deborah Yeh, svp of marketing at Sephora. Deluxe-size sampling (samples bigger than teeny-tiny) are the core of the brand's loyalty experience and is a key differentiator, so the brand wanted to do it better. Research showed that subscribers wanted curated, well-known and prestige items in a box, not "a random assortment of filler products mixed with one or two that they'd really use."
Sephora used existing loyalty data to figure out what the clients wanted. "We're the only subscription beauty box that has the full power of Sephora behind it," said Yeh. And each box works with Sephora To Go, the beauty app, to access content like advice and tips. There's also Play Pass, a physical card included with each box that users can bring into stores to get consultations on how to use products.
Starbucks is getting in on the act too: The Reserve Roastery will send subscribers "hand-selected" and "small-lot" coffees for $19 a month. "Traditional retailers should be — and some already are — taking note of the success that startups in this industry have enjoyed and determine if a subscription model would be a smart extension to their existing product line up," John Fetto, analyst at Hitwise, said.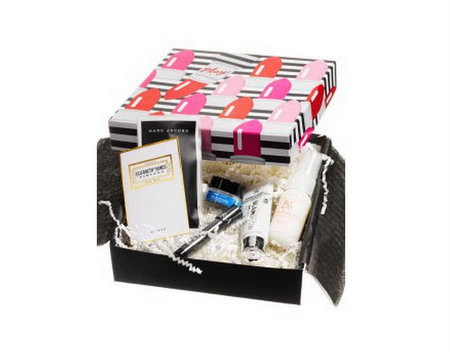 In February, Adidas launched Avenue A, a quarterly sub-box filled with shoes, apparel or accessories, selected by celebrity curators. It costs $150. And in the fall, Macy's launched a beauty based subscription box ($9.99 a month) — the Spotlight includes samples, plus one full-size item, and you have to sign up using a Macy's account (or create one).
For first-movers in the space, this hasn't gone unnoticed. One of the reasons Birchbox has grown and withstood the influx of competition is because it has diversified. Instead of sticking with the box-only model, the company pivoted to become a complete "beauty company." It is pushing people to buy full-size makeup items via its website and also has a small but growing brick-and-mortar presence.
It also worked in making the entire process an experience: Enter the company's offices in the Flatiron District in Manhattan where there are gorgeous cardboard boxes strewn everywhere. Each is meticulously designed: "You're beautiful," proclaims one in swirly-gold handwriting. It's very much an indulgence — a gift that you give yourself.
It's only beauty
But back to the adult boxes: It's easy to set up a sub-box business, which is why there are now 2,000 boxes on My Subscription Addiction, ranging from Dirt of the Month to toys for pets.
Josh Goldman, a VC at Norwest, said that it's that precise problem that may doom subscription boxes: the belief that if it worked in one category, beauty, it would work everywhere else.  "The ones that seem to struggle are in higher-priced, more considered purchase categories or ones that focused mostly on new product discovery," he said. "Consumers just started to push back on the monthly fee for yet another random collection of things that they didn't really want or need." A gal can only have so many bottles of lube.
Plus, copycats abound in every category, possibly because the barrier to entry in the space is low. YouTube star Michelle Phan has beauty box Ipsy ($10); there's Vegan Cuts, which delivers cruelty-free products ($19.95 a month); Clean Bar, which gets you artisan homemade soaps for $14.99 a month. There's even CrateJoy, which does all the hard work for startups in the sub-box space by helping them design and create boxes and providing all the back-end support.
Earlier startups like Shoedazzle, which entered the space as a $39.95-a-month sub box for shoes service, dropped the model in 2011 and expanded into apparel and handbags into a more traditional e-commerce model. The entire business is volatile — easy to set up and easy to break down — which is why it can get so frustrating, said Liz Cadman of My Subscription Addiction, who says things are saturating in certain categories but definitely not all of them.
The best subscriptions are the ones that give you serious value for money. Cadman herself got "addicted" when she got a $10 Birchbox with about $40 of products in there. But that worked for Birchbox because it was essentially taking free samples and re-selling them. That might not work for a higher-margin product, like a box that offers gourmet food products.
For Cadman there is definitely value in a box backed by a big brand. "Birchbox was my gateway box," she said. "But having that brand value attached is where boxes are really going to take off."
https://digiday.com/?p=165543
November 30, 2023 • 2 min read
WorkTok, or CareerTok, is in full force. Combined, those hashtags on TikTok have over four billion views and it is benefiting Gen Z.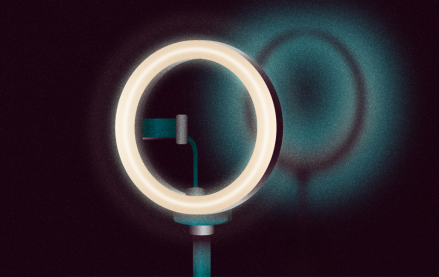 November 30, 2023 • 5 min read
In this week's Digiday+ Research Briefing, we examine how brands have been upping their TikTok investments this holiday season, how Lyft and the MSG Sphere are positioning themselves as ad opportunities beyond OOH, and how publishers are committing to building their events businesses in 2024, as seen in recent data from Digiday+ Research.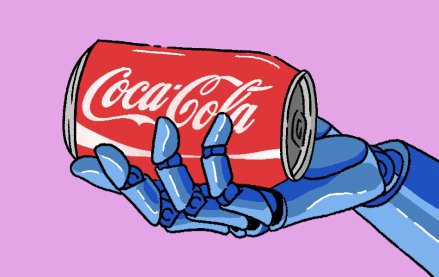 November 30, 2023 • 4 min read
The beverage behemoth believes that if it can offer an interactive, easy-to-use tool that appeals to consumers, particularly younger tech savvy consumers, it can help the brand retain relevance.