A financial services firm recently launched a platform that delivers financial advice, powered entirely by artificial intelligence developed by Publicis.Sapient. In the past, such a service would have required hours of one-on-one human interaction and hours of research to deliver tailored input. A service like that doesn't exactly scale. But this platform is meant to deliver advice — say, how a policy change would affect a client's portfolio — in a matter of seconds.
AI has come a long way. Just don't call it a chatbot.
The 60-person AI practice at Publicis.Sapient works with brands including Patrón and Dove to generate customer insights, cut overhead costs and drive business efficiency, as well as improve conversation engagement online. The practice is investing "multimillion dollars" in AI tools and has become one of the biggest growth engines for Publicis.Sapient, according to Josh Sutton, global head of data and AI for Publicis.Sapient.
Sutton describes AI, which has been the subject of no small amount of buzz, as a cognitive technology so it can be used to build research tools, search platforms and recommendation engines.
"Today we focus on business transformation strategies and AI tools. Our clients are a mix of CEOs, CMOs and CIOs," said Sutton. "I've heard lots about chatbots in the space, but I think chatbots will soon fall out of the conversation because they don't do a great job beyond answering direct questions."
Publicis.Sapient is currently applying AI in three areas: business acceleration, insight generation, as well as conversation and engagement. For instance, Sutton's team recently refined the mobile recommendation engine for a multibillion-dollar electronics manufacturer. Since site visitors found more relevant and useful information, the client saw a 10 percent increase in its digital sales (Sutton declined to disclose the baseline) in three weeks.
Of course, there's a conversation play, but it goes beyond chatbots. Later this year or early next year, Sutton thinks that retailers will move from chatbots that answer scripted questions to virtual assistants that also clarify questions.
For instance, when a shopper asks a virtual assistant, "I'm shopping for a jacket, what is good for me?" it will analyze the consumer's shopping pattern to identify what colors the shopper may like, ask where they are going and how they plan to use the jacket before it makes suggestions.
"It is a different level of understanding. It is more complicated but more rewarding," said Sutton.
The global AI market is estimated to reach around $16 billion by 2020. "When people talk about AI, they refer to chatbots, which is a real problem," said Brandon Purcell, senior analyst for Forrester Research. "There are virtual assistants that combine natural-language processing with machine learning and even deep learning. That's AI. But if you simply build a bot with coded scripts, that's not AI." Indeed, bots themselves are experiencing a backlash because marketers found that they are hard to use and they are not as personalized as they are supposed to.
Aside from Publicis.Sapient, a number of agencies like TeamOne and MDC Media Partners are offering AI services, too. But what agencies are doing with AI today is still in its infancy. While marketers have been able to "identify the right customers" for quite some time now, nobody can truly use massive data to deliver very targeted message "at the right time," according to Purcell.
Publicis.Sapient doesn't have a set pricing model for its AI offering. It can be retainer-based or project-based. (Typically an AI project requires no more than 10 people and takes around three or four months from concept to execution.) It can also be a bill-by-the-hour model like management consultancies, depending on the nature of the work, said Sutton.
For the time being, most brands haven't yet carved out a standalone budget for it. Sutton is seeing AI being funded by different budgets like marketing, business or technology, because companies are still not clear what AI can actually do, he said.
"A big challenge is ensuing that our clients understand the importance of design as it relates to AI-powered solutions," he said. "At the end of the day, cognitive technologies are just tools and still need to be grounded in meaningful use cases."
https://digiday.com/?p=229821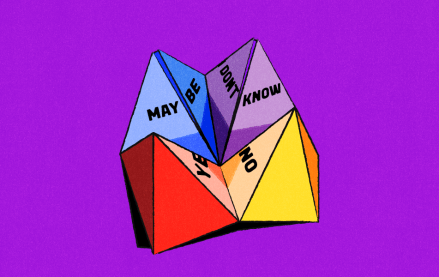 October 3, 2023 • 5 min read
•
•
Overall there's more due diligence from marketers when it comes to influencer marketing efforts now, according to marketers and agency execs, who say that there's been more rigor over the last year, and especially over the last six months.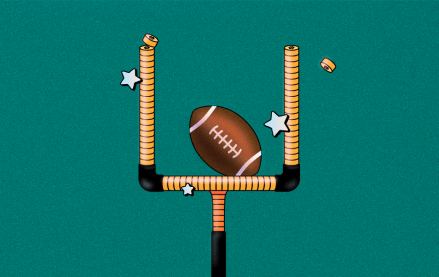 October 3, 2023 • 3 min read
•
•
The collaboration between the Los Angeles Rams and Snapchat goes back to 2020 as the Rams made became the first NFL team to conceive a Snapchat AR experience, affording fans the opportunity to virtually wear the team's recently unveiled uniform.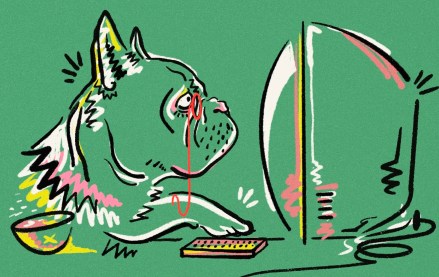 October 2, 2023 • 7 min read
•
•
When it comes to agencies, both of Meta's older sibling social media platforms may be past their primes.