Best of the week: Influencer marketing on Facebook is going to cost more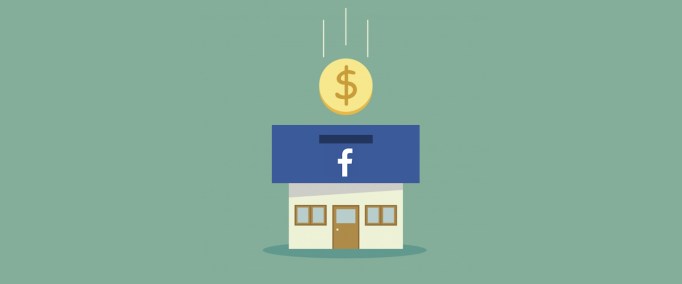 This week, our top stories covered influencer marketing on Facebook, Walmart's growing advertising business and more. As always, a full list of these articles appears at the bottom.
Influencers and brands prepare to spend more on Facebook
Facebook now allows influencers to turn their paid content into sponsored posts by tagging the brands they work with and then letting advertisers boost those posts directly without sharing them first. Brands authorize which creators can tag them; stats around reach, engagement, total spend and CPM inform them about the posts' effectiveness.
You have read the maximum number of free articles.
Digiday
+

Membership

Subscribe now for access to unlimited Digiday content, premium research reports, exclusive newsletters, invitations to member-only events and more.
This content is available exclusively to Digiday+ members.
Digiday
+

Membership

Subscribe now for access to unlimited Digiday content, premium research reports, exclusive newsletters, invitations to member-only events and more.
The upshot: Brands and influencers will have to direct more of their budgets to Facebook. Brands worry that Facebook's algorithm will gradually suppress influencer posts if brands don't boost them, but boosting posts is expensive.
Advertisement
"Most brands are using influencers on Facebook to rely on their following base for organic reach," said Matt Britton, CEO for influencer marketing company Crowdtap. "But now, in order for brands to support influencer posts, they have to pay to play. This means that organic reach doesn't matter anymore."
Influencers must now base their business model on more than their number of followers, said Megan Jones, senior director of strategy and service for agency January Digital. "They also need to consider how much media spend a brand is willing to place behind their post. They may even need to take some money out of their own pocket to promote themselves."
Walmart bolsters its advertising business
Amazon has everyone's attention lately, with 100 companies mentioning it in their quarterly earnings calls over the past 90 days, according to a Seeking Alpha analysis of Bloomberg data. Meanwhile, Walmart has built up its digital portfolio with e-commerce acquisitions like Jet.com and Bonobos. Now, Walmart is also a growing advertising platform that connects online consumer behavior and in-store sales data.
Agency execs said Walmart offers insertion order-based media buys and programmatic display through Walmart Exchange, a media network the company introduced in 2014. Ad formats include banners, search ads, product listing ads and native ads in the Walmart.com "Sponsored Products" section.
Advertisement
"Ad load on Walmart.com is definitely increasing, and a growing number of our clients are interested to serve ads there," said John Baker, CMO for agency Mirum.
Although Amazon has a trove of e-commerce data, it lacks the in-store data that Walmart boasts. "In-store data is Walmart's secret sauce," said Susan Bidel, senior analyst for Forrester Research. "The vast majority of commerce still takes place at brick-and-mortar stores today."
Stat of the week
People who use Forbes' new mobile site spend up to 40 percent more time per session and view 15 percent more pages per session than those using the old mobile site.
Quote of the week
A senior commercial executive from a broadcaster anonymously shared frustrations about blind buying: "What gets to me is the sheer two-facedness of agencies saying they want to support quality publishers and then just pumping all their money into YouTube, Facebook and blind networks. It's shocking — they literally don't know where their ads are going."
Advertisement
Interesting takes elsewhere:
This week's top Digiday stories:
Sign up to get the day's top stories at 6am eastern.