The extent to which the U.K. political sphere has imploded this week following the Brexit vote to leave the European Union, has become somewhat farcical.
Today, attention has moved away from the circus-like speed at which the Labour cabinet has emptied over the last few days, to the utter shock that the Tory politician and lead Leave campaigner Boris Johnson has basically, done a runner. Many believed his aggressive Leave campaign was fuelled by a desire to take over as Prime Minister. Yet, just days after PM David Cameron resigned, leaving the role open for the taking, Johnson announced that actually, he's not the man for the job after all.
That statement has caused public fury, and people have been posting memes, GIFs and Vines all day showing their distaste for BoJo's suspiciously fast exit, and brands and publishers have also weighed in.
We've gathered some of the best from the week:
Joe Media
Joe Media, which has just inherited former BuzzFeed exec Will Hayward as its new CEO, was quick off of the mark to publish a Vine in which the heads of Johnson and his chief rival for Tory leadership Michael Gove have been superimposed on characters Mufasa and Scar from Disney's "The Lion King."
The Lying King…https://t.co/RLLod4Vi9u

— JOE.co.uk (@JOE_co_uk) June 30, 2016
The not-so-subtle jab depicts Gove (as Scar), who has until now vehemently denied any desire or intention to gun for the top job, digging his claws into Johnson (Mufasa). Last night an email was leaked revealing Michael Gove's wife questioning Johnson's leadership capabilities.
Huffington Post
Huffington Post has also had a few cracks with various images and GIFs, via its U.K. comedy channel on Twitter, likening the whole scenario to the Netflix series "House of Cards." In one of the images a poster for the TV series introduces a "screwed" production featuring Rupert Murdoch, British journalist (and Mrs. Gove) Sarah Vine and Gove himself — and "no longer starring Boris Johnson." The head of his Tory rival for the leadership slot Michael Gove superimposed where Kevin Spacey's would normally be. The Scottish part of the Union Jack has also been erased, to reflect that the country voted unanimously to remain in the EU. Instead it depicts the Union Jack with only the England, Welsh and Northern Ireland flags. 
We think Gove might have been watching too much House Of Cards pic.twitter.com/FfCYuOJgtW

— HuffPost UK Comedy (@HuffPostUKCom) June 30, 2016
Boris and Gove are basically acting out House Of Cards right now, aren't they? https://t.co/Ut7720bi1kpic.twitter.com/SmpkgfpCdn

— HuffPost UK Comedy (@HuffPostUKCom) June 30, 2016
The Sun
One of The Sun's highest performing snaps on Snapchat featured a tweet sarcastically referring to Leave voters' research ahead of June 23. Google Trends revealed there had been an instant 250 percent surge in people searching for the term: "What happens if we leave the EU" mere hours after casting their votes.
The Evening Times
Scottish newspaper The Evening Times collated some of the best memes from readers, and tweeted out its top one which showed Johnson being compared to the insane character The Joker, as played by Heath Ledger in "The Dark Knight."
Boris Johnson gets the meme treatment as he announces he will not run for Tory leader https://t.co/yM5TaLzvVw pic.twitter.com/N4gya8Q8rT

— The Evening Times (@TheEveningTimes) June 30, 2016
Paddy Power
Bookmaker brand Paddy Power, known for its cheeky marketing stunts, was also quick to respond to the news of Boris' behaviour throughout the Brexit campaign, and over the last week.
Boris Johnson this past week… pic.twitter.com/QeJX7ke4mE

— Paddy Power (@paddypower) June 30, 2016
The brand also ran with a mocked-up House of Cards poster on Twitter, referring to the show as "House of Twats."
It then had a guess at David Cameron's potential next job, coaching the England football team.
Southgate turns down the #Eng job. Some alternative options for the next #Eng coach… pic.twitter.com/qo7X6lKADx

— Paddy Power (@paddypower) 30 June 2016

Gandul
Kudos to Bucharest daily newspaper Gandul, for tapping into the fact that in the immediate days after the Brexit vote, many Brits were feverishly checking whether any loose family blood links to, frankly, anywhere else, would give them grounds for passport applications. Google released figures showing a spike in searches for Irish passport applications in particular. The publisher ran a "Romanians for Remainians" campaign in its paper earlier this week, offering a new home to the 48 percent of Britons who voted to stay in the European Union.
The campaign's Facebook app connects "loving Romanian families" with needy Brits, and encourages Romanian locals to help anyone wishing to make a new home in the country, a Romanian ID.
The ad read: "Leave the Brexiters, the quarrelling and the weather behind" and "start brand new life" in Romania.
Ryanair
Irish budget airline Ryanair has chosen to address the issues full on, on its website, where it advertised cheaper flights in the immediate aftermath as the pound plummeted.
Though it's not just the Brexit fallout which is being ribbed by the airline, but England's ex football manager Roy Hodgson, after the side crashed out of the Euro 2016 tournament earlier this week after losing to underdogs Iceland.
In glaringly large font the airline's website reads: "Bye Bye Europe! Visit Europe for a plan…and for advice on how to play to soccer," alongside an image of both Johnson and Hodgson riding bicycles. British Airways has already been called out on Twitter this week for appearing to cash in early on the disastrous effects of the pound's value dropping post-Brexit vote. It ran a Twitter ad encouraging U.S. citizens to make the most of the pound being at its weakest.
A Ryanair spokesman sent the following statement to Digiday: "The past week has been a bumper time for U.K. consumers as our already low fares have fallen further, following our £9.99 Brexit million seat sale launched on June 24. While there is still uncertainty as to how the new U.K. government will handle the post-Brexit fallout one certainty will remain, which is that Ryanair will continue to offer the lowest fares in Europe – and the UK."
Bookies have naturally updated the odds on the leadership position following Johnson's swift exit.
#ToryLeadership Update – As Boris Johnson rules himself out, we look at the updated odds. pic.twitter.com/stuGc6AHvf

— William Hill Betting (@WillHillBet) June 30, 2016
https://digiday.com/?p=185969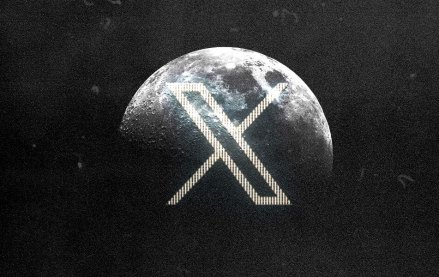 November 30, 2023 • 4 min read
In the packed DealBook conference in New York yesterday, owner Elon Musk bluntly told them to shove it.
November 30, 2023 • 2 min read
WorkTok, or CareerTok, is in full force. Combined, those hashtags on TikTok have over four billion views and it is benefiting Gen Z.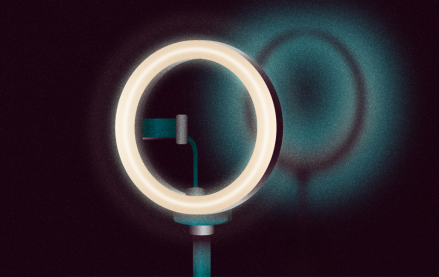 November 30, 2023 • 5 min read
In this week's Digiday+ Research Briefing, we examine how brands have been upping their TikTok investments this holiday season, how Lyft and the MSG Sphere are positioning themselves as ad opportunities beyond OOH, and how publishers are committing to building their events businesses in 2024, as seen in recent data from Digiday+ Research.