Benjamin Moore is using OOH near big-box retailers to say their paint isn't there, encouraging people shop local
May 31, 2023 • 4 min read
•
•
Ivy Liu
Benjamin Moore is looking to educate new homeowners on where to find its paint — which isn't as obvious as it sounds, since the brand is only available at small businesses and local retailers. The 140-year-old brand is using out-of-home, print, display ads and influencer partnerships to not only build brand awareness but also make it clear that its products are not available at big-box retailers.
"Fifty percent of people don't realize Benjamin Moore is only sold at local stores," said Meredith Kinsman, vp of brand and digital marketing at Benjamin Moore. "People go to big-box retailers and think they can get Benjamin Moore paint and they get frustrated when they can't. We wanted to make sure people understand where we're sold. We support independent, local retailers only. Buying paint can be complicated. You need someone in the store to answer your questions."
Initially, the brand used what it called an "infiltration" approach to this shop-local marketing effort by putting hidden messages in content that the brand would post on its social platforms and in partnership with influencers. For example, an artful photo of a room initially looked like just that, but at second glance viewers might have noticed a painting in the photo with the phrase "Benjamin Moore paint is only sold at locally owned stores" on it.
The brand's intention was to build excitement for people who spotted the message, almost like a hide-and-seek effort to help generate buzz among shoppers as well as educate them. After the initial "infiltration" approach, the brand focused on local out-of-home advertising in 30 markets in addition to print advertising in magazines like Architectural Digest and display advertising.
"Some of those billboards may be located next to big-box stores so that people know if they're headed there that they're not finding Benjamin Moore there and to look for locally-owned stores," said Kinsman, adding that the effort also has the brand spending on channels in which it had reduced efforts in recent years.
Kinsman continued: "For a long time, we haven't done OOH, we've been pulling out of print, and haven't been doing banner ads. This is putting us back into these mediums after a break because they hadn't had a lot of audience. It'll be interesting for us as a test to see how those mediums we had pulled away from performing now."
It's unclear how much Benjamin Moore is spending on each of those channels or what its overall budget is on this effort, as Kinsman did not share specifics. Per Vivvix and Pathmatics data, the company spent $4.46 million on media in the first quarter of 2023. Throughout 2022, Benjamin Moore spent $16.3 million, down slightly from $17 million in 2021.
Using a hidden message and a localized approach makes sense to Mat Zucker, senior partner and co-lead of marketing and sales at brand consultancy Prophet. "One thing about local marketing is that it can really humanize a brand," said Zucker. "There is also a high increase in the number of searches for things near me now so that could help."
"Considering geography in media planning from a 'bottom up' and not 'top down' perspective is an important strategic lever in media strategy that many agencies and brands don't pay enough attention to," Kyle Allen, evp of media and research at independent marketing shop 9thWonder, said when asked about the local billboard effort.
Allen added, "This approach allows smart marketers to identify and act on meaningful differences in audience dynamics, category usage and media behaviors both across and within markets. In our experience this style of thinking leads to more effective and efficient outcomes."
Benjamin Moore didn't specify if the current effort will lead the brand to increase its spending on billboards, print, display ads and other channels that it had reduced spending on, but as Kinsman noted the effort may serve as a test and could potentially lead to future shifts.
"The tough part of being a marketer right now is you really do have to try it all and be everywhere," said Kinsman, adding that as the media landscape has fragmented, that's made it more challenging to reach people. "As marketers, we want to focus but it's hard to do that when the humans on the other end are not focused."
https://digiday.com/?p=505882
October 3, 2023 • 2 min read
•
•
In episode four of the "Is This The Metaverse?" narrative podcast, Glossy international fashion reporter Zofia Zwiegliska spotlights the brand opportunity when it comes to fashion in the metaverse.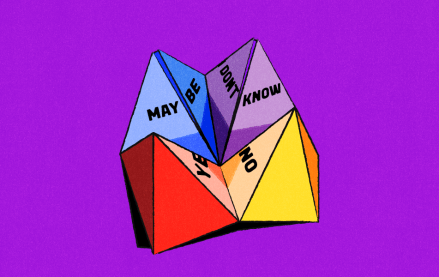 October 3, 2023 • 5 min read
•
•
Overall there's more due diligence from marketers when it comes to influencer marketing efforts now, according to marketers and agency execs, who say that there's been more rigor over the last year, and especially over the last six months.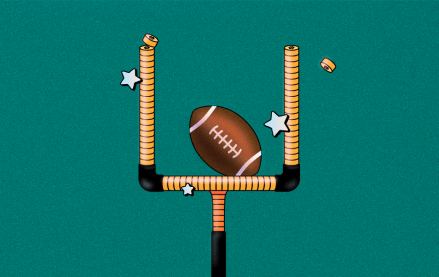 October 3, 2023 • 3 min read
•
•
The collaboration between the Los Angeles Rams and Snapchat goes back to 2020 as the Rams made became the first NFL team to conceive a Snapchat AR experience, affording fans the opportunity to virtually wear the team's recently unveiled uniform.