Benefit U.K. first joined Snapchat in the summer of 2014, but it left a month later following lackluster results.
This March — with the platform's growing audience difficult to ignore — the team gave Snapchat a second chance: A lot has changed in two years. In 2014, engaging with fans meant pushing out images to contacts one at a time and crossing your fingers. Metrics were nonexistent. While measurement remains a concern, today the platform has upped its sophistication for both brands and audiences.
"It was hard to give it any value, when you couldn't measure anything," explained Michelle Stoodley, Benefit's head of digital marketing in the U.K.
Its audience has matured
According to a recent report from GlobalWebIndex, Snapchat's average user is getting older; the platform claims half of its new users are now over 25. This is a trend Benefit is seeing in its own user base.
In 2014, Stoodley said most of the users whom Benefit encountered on Snapchat were in their very early teens, which made the team a little uncomfortable. However, in the two years since, the platform has attracted the brand's target audience: women in their mid-20s and over.
With the limited analytics, the brand can see it that its audience is no longer the tweens of 2014.( Last week, it started using a third-party provider to access audience insights.) Based on the snaps that land in its inbox (people like to message the brand as if it were a friend), faces are much older. Plus, when the brand encourages Snapchat users to contact it on other channels like Twitter, it sees an older age group. 
Global channels don't make sense
While brands like Adidas Originals opt to have one global channel to house all their content, Benefit doesn't see the, well, benefit. The brand runs two separate channels, which are maintained by its U.K. and U.S. teams. While they share learnings, both have free reign to make the content they want.
"There's not always a huge amount of value for customers viewing content from different cultures," Stoodley said. For people to be engaged, they need something that's local and tailored to them.
Besides region-specific products, an example of this is humor. The brand is known for its wit and puns, but there's a divide between its U.S. and U.K. tone.
"We're a lot drier and more sarcastic," Stoodley said. "With these cultures, it's important to have that difference."
But the team does take cues from the U.S. Its five-person digital team is embarking on media training to get comfortable presenting in front of the camera.
In the U.S., the team has also run paid media campaigns via a sponsored filter, something the U.K. is now exploring with geofilters in store.
Brand guidelines, pshaw
Unlike other social channels, where Benefit's U.K. team follow strict brand guidelines, Snapchat is a place for rough-and-ready content. Take Halloween, where the team shared the themed food and drink they were eating.
"Our 'normal' content gets most engagement," said Stoodley. "The community wants to see what life is like at Benefit."
On average, Benefit U.K. posts around six snaps per day. It's not just the digital team who has the Snapchat login, but the events team does too. And so there's a lot of ad-hoc, unpolished content to keep people happy.
"As a digital team, we can't go round everywhere, so it's nice to give people the freedom to create their own content," said Stoodley.
People want entertainment
Since the launch of Instagram Stories, the brand has had to refine its approach to live video. To avoid duplicating content, the team is using Snapchat for what's working there: entertainment.
"People go on Snapchat when they're bored," Stoodley said. "Whether they keep up with a couple of friends or celebs, they just want to be entertained."
It now gets around 15,000 views per snap. Behind-the-scenes content does well, but the brand is now moving to do fun stories that have a narrative arc.
Instagram Stories, meanwhile, is a hub for product-focused content that's a little more in line with the rest of the app's less unpolished aesthetic.
Results measures are premature
In the past, the brand has run competitions on Snapchat that asked users to respond on other channels, such as Twitter. While it has had some success here (these competitions have helped it figure out its Snapchat audience, for example), it's not practical long-term.
"It only appeals to a certain type of person," Stoodley said. After all, people don't want to switch channels; they want to stay until their Snapchat session is over, and they've seen the content they want from several different sources.
Being able to comment or reply in the channel itself would be a more worthwhile experience for the brand and its audience, she added. Then, set result metrics would make sense. For now, they don't.
"On the plus side, not being measured can be a good thing. Without the pressure of [results metrics] seeing how it goes having fun and adapting as it changes. It's a good challenge."
https://digiday.com/?p=207163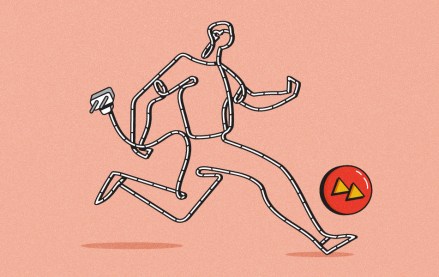 September 22, 2023 • 4 min read
Women's sports are having a moment. Brands, media companies and agencies are looking to get in on the action.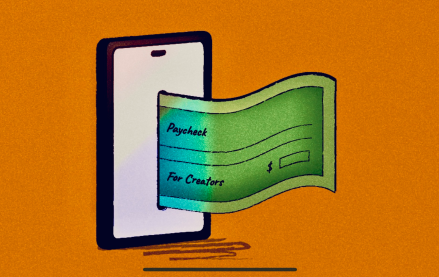 September 22, 2023 • 6 min read
The Hollywood strikes were supposed to be a game changer for many of them, but the situation hasn't quite lived up to the hype.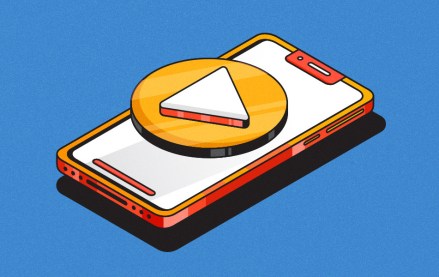 September 22, 2023 • 5 min read
Given the rise of short-form video, agencies that focus on the format, rather than specific platform expertise, will reap the rewards.