'Being on Amazon is a defensive maneuver': Insights from the Digiday Brand Summit
July 23, 2019 • 4 min read
•
•
There's been a lot of conversation over the past year about brand marketers taking back "control" of their destinies. Now, it's time to figure out how to make that happen.
At the Digiday Brand Summit in Napa, California, brand marketers gathered to discuss exactly what tactics they're employing in attempt to take back control — from building in-house teams to finding and articulating their brand purpose, as well as cleaning up their data marketing efforts. 
What we learned
There's no one-size fits-all to in-housing
In-housing is a spectrum, not a quick fix. That was a big takeaway at the event. Brand marketers are more enthusiastic than ever about doing more themselves, but are finding the actual implementation difficult.
Some are doing in bits and pieces, starting with the basics. Brian Wise, associate business manager at Unilever, said that he has been focused on taking back control of platform accounts from agencies as a first step to taking ownership of data.

At the same time, many are now wondering if they were too quick to call in-housing the panacea for all agency problems. "It's for the brands to define what's internal and what's external. Sometimes agility and the masterminds of agencies can't be created in-house," said one brand marketer in attendance.
Bottom line: "Taking things in-house" may sound good in theory, but is tactically difficult.
Brands are reconsidering Facebook spend
Facebook was a hot topic at the event, with multiple speakers and attendees discussing how they've reconfigured their marketing mix to be less reliant on Facebook.
Some of this was related to the change in Facebook's algorithm that depriotized branded content — brands like Stoli, for example, used that to take a hard look at how to redefine their goals on social media and how they related to business goals.

DTC marketers that grew up on Facebook are also reconsidering: Shiv Singh, a former Visa and PepsiCo executive who also advises companies on marketing strategy, said that not being dependent on anyone — especially a platform like Facebook is key.
Bottom line: Many brands are doing more on TV, especially connected TV, arguing that measurement is getting better there, and moving dollars away from Facebook.
Finding a brand purpose
Brand purpose is a big topic, but like with everything else, marketers are struggling with how to define it — and even decide whether they have to have one.
Singh argued that every brand needs a purpose, and it doesn't have to be shouted across rooftops for it to make a difference.

Some of this means that brands have got to ask more questions of everyone, including social platforms, on what they're doing for consumers and how they're using data. "We need to hold platforms accountable," said Singh.
Bottom line: Brands are members of society, said attendees, and they have to show they're making a net gain for society by participating in it. 
Speaker highlights
Eric Prock, who runs marketing for Microsoft News, gave a presentation on how the company created, maintained and grew the Microsoft News brand. 
"Trust in our news institutions is falling. This is the bad news, but helps set up the good news," he said. 

The company leaned heavily both into its parent brand, MIcrosoft, but also made trust the key component of the marketing message.

The brand now is in 50 locations with 800 editors worldwide, and it focused on the publisher relationships wholly, in order to convince them to have a deeper relationship with the brand. Its next step is to create a new metric for "trust" — the KPI that the brand believes in most.
Jayne Pimentel is the head of growth at DraftKings, who broke down what it takes to make an in-house marketing team.
Pimentel is a former pro soccer player who said creating an in-house team relies on changing the full company's dynamic, not just marketing functions

She suggested thinking of the in-house agency as a soccer team: the creative talent are strikers, while operations are midfield, technology talent are defenders, and the brand marketer is the goalkeeper. 

"It takes a lot of grit, and it takes a lot of time," she said.
Overheard
"Being on Amazon is a defensive maneuver."
"Pinterest is frustrating but important. Their mobile experience is poor, and until they fix the mobile experience they're not going to get anywhere."
"Data is now more granular and detailed. Expectation that it's magic and can tell you everything and solve the problems. It's not accurate. Data is only as good as the people reporting it."
"We had a media agency who was padding stats and said we couldn't see our own data to check. We fired them. We can't trust this."
"In-house talent are just done with agency life. They come to in-house because they want something easy."
Challenge board confessions
Small teams working across seven timezones

Rallying a huge organization around common brand purpose

Convincing internal stakeholders to try new platforms

Helping brands grow outside of walled gardens

Attribution.
https://digiday.com/?p=341535
September 28, 2023 • 4 min read
•
•
Some content creators are using generative AI tools to spark new levels of creativity and innovation and are sharing their experiences online in how they're using these tools to streamline their workflows and boost productivity.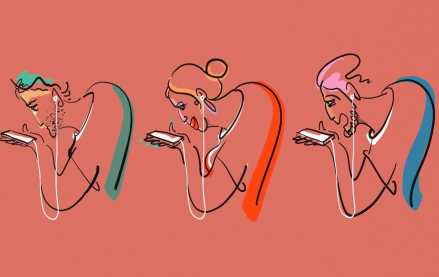 September 28, 2023 • 6 min read
•
•
In this edition of the weekly Digiday+ Research Briefing, we share focal points from Digiday's recently released reports on marketers' evolving social media tactics, including how they're using Facebook less and diving into YouTube Shorts more.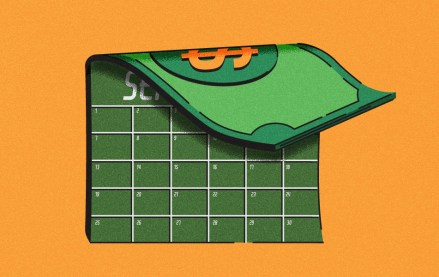 September 28, 2023 • 4 min read
•
•
In 2023, some brands' executive boardrooms are still insulated from the chill of crypto winter, for better or worse. But the rising pressure of crypto skepticism has made it more urgent than ever for companies to figure out how to use blockchain technology to support their core offerings and customer base rather than simply dropping branded NFTs and hoping for the best.