Why beauty brands are responding to the 'wellness' great awakening
October 10, 2018 • 4 min read
•
•
When Barbara Close founded her holistic health beauty company Naturopathica back in 1995, goop was considered slime, charcoal was for the grill and cannabis was for 4/20.
"When I opened Naturopathica, 'wellness' was seen as a luxury for those who had the time and resources to be discerning about ingredients and self-care," says Close. Now, wellness — the squishy term given to nearly everything beauty, nutrition and lifestyle-related — is everywhere. Gwyneth Paltrow's Goop empire is valued at $250 million, meditation apps hover near the top of the App Store's most popular charts, and both new brands and legacy brands are clinging to the feeling that the good life is the healthy, sustainable and mindful life.
The $445 billion beauty industry is ground zero for the wellness revolution. While previously known mostly for cosmetics and styling products, the industry wasn't always the most progressive. It engaged in practices like animal testing and preyed on female insecurities with "problem-solving" products. But now, brands like Naturopathica, which uses natural ingredients in its skin care, body care and herbal remedies, are the new norm. Beauty is no longer about concealing flaws on the surface, but highlighting one's best self through wellness.
Leilah Mundt, founder of beauty brand development and sales agency, Crème Collective, says the confluence of wellness and beauty goes back to the organic food movement, which started in the 1940s and began seeping through public consciousness in the early 2000s, thanks to Whole Foods.
"There was a great awakening that happened around what we were putting into our bodies. Women were often the ones doing the grocery shopping, so it's hard to be engaged in that side of wellness and then look at your makeup and see the same kind of ingredient lists as you would in packaged food," says Mundt.
Celebrity-backed companies, like Paltrow's, popped up, including Jessica Alba's Honest Company and Miranda Kerr's Kora Organics selling clean and organic beauty products, and this summer, even 81-year-old beauty company Physicians Formula doubled down on its "good for you" ingredients message trying to reposition itself in the new wellness-meets-beauty world. Even NFL star Tom Brady is getting into the act with his TB12 health brand.
"Feeling beautiful is no longer about 'beauty secrets,' says Close. "As an industry, we're seeing less reliance on quick fixes like Botox and plastic surgery, or the latest hyped-up miracle cream, and more interest in the quality and integrity of both products and the companies that stand behind them."
Indeed, the old beauty standards of negative marketing to women have been replaced with a focus on health and happiness. Think of beauty magazine Allure declaring that it was no longer using the term "anti-aging" in its pages as of August 2017, signaling that the beauty industry was no longer singularly focused on what's wrong with a woman's appearance.
"Feeding your skin like an organ with plant oils or extracts has become more important than slapping something on your skin in order to perfect yourself," says Mundt, who works with wellness brands like bio-fermented, ingestible line The Beauty Chef and natural lip balm and skincare company Love + Sage.
The Global Wellness Institute values the wellness industry as a $3.7 trillion market and beauty accounts for $999 billion of that. While some players like Naturopathica are rooted in wellness at its core, others are definitely jumping in on the business and marketing opportunity. At the BeautyX Capital Summit in late August, L'Oréal Luxe USA group president Carol Hamilton, who was recently tapped to oversee acquisitions, said on stage that wellness was the biggest opportunity in beauty right now. "I think the wellness phenomenon is just at the very beginning of its growth spurt and it's going to fundamentally change so much about beauty," she said.
As such, the wellness-meets-beauty movement has allowed entrants into the space to dabble in the trend through product and marketing without necessarily committing to a lane, thereby greenwashing customers. Think about possible beauty ingredient messages, which use words like "natural," "clean," "organic" or "sustainable." Currently, the FDA doesn't have a definition for the word "natural," meaning it has also not established a regulatory definition in cosmetic labeling.
Conor Begley, co-founder and president of Tribe Dynamics, explained that despite the confusion, wellness is largely about transparency. "People want to know that what they are using is not bad for them," he says. He points to clean beauty brand The Ordinary, which became one of the most sought after lines in 2017. The Ordinary prided itself on "honesty," not only from a price perspective but also in regards to being clean.
"If you look at brands like The Ordinary and why have they done well, it's because it shined a light on these dark holes in the market," says Begley. "Wellness is as much about being clean as it is telling the truth."
https://digiday.com/?p=306793
October 3, 2023 • 2 min read
•
•
In episode four of the "Is This The Metaverse?" narrative podcast, Glossy international fashion reporter Zofia Zwiegliska spotlights the brand opportunity when it comes to fashion in the metaverse.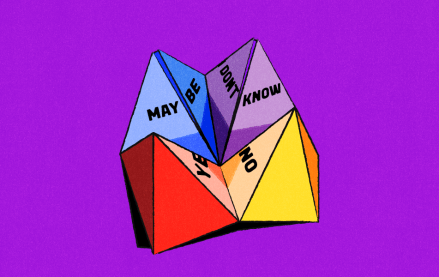 October 3, 2023 • 5 min read
•
•
Overall there's more due diligence from marketers when it comes to influencer marketing efforts now, according to marketers and agency execs, who say that there's been more rigor over the last year, and especially over the last six months.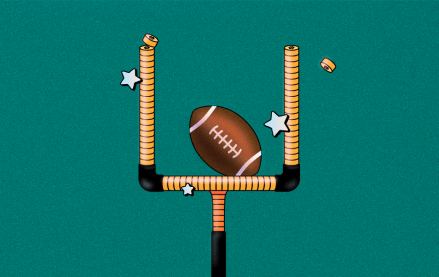 October 3, 2023 • 3 min read
•
•
The collaboration between the Los Angeles Rams and Snapchat goes back to 2020 as the Rams made became the first NFL team to conceive a Snapchat AR experience, affording fans the opportunity to virtually wear the team's recently unveiled uniform.