Luxury brands are notoriously slow adopters of digital media. That's starting to change. This week we pit Louis Vuitton and Chanel against each other for which is the most ahead of its game.
CHANEL
Facebook: Chanel's Facebook page boasts 6.4 million likes, with 66,000 talking about the brand. The Timeline dates back to 1883, but Chanel misses the opportunity to use Timeline to bring out the richness of its history. The company mostly posts photos, advertising and videos of behind-the-scenes runway shows and events. Pretty dull. And yet Chanel clearly has an army of ardent supporters. Each post from the last week was liked an average of 6,600 times and commented on about 140 times.
Twitter: Chanel has 448,000 Twitter followers, an impressive number considering it has only made 102 tweets since joining the service in June 2011. The branding on the page is fantastic, with black quilted lambskin as the background, inspired by the fashion house's popular flap bags. Chanel's Twitter outreach isn't anything to write home about. In fact, the company tweeted the same exact thing — its "Little Black Jacket" campaign video — for five days straight.
YouTube: On YouTube, Chanel has 20,000 subscribers and 5.5 million video views. Video content ranges from fashion, fragrance, makeup, fine jewelry and watch-related advertisements. There's a lot of behind-the-scenes content, which for a luxury brand is a smart move. Exclusivity is something that affluent consumers appreciate.
Mobile website: Chanel has a mobile-optimized site at mobile.chanel.com, so it seems. But when going further into the site, there are a few flaws. First of all, when clicking on fashion, you are brought to a page that says you can't view the content from mobile, most likely because it relies on Flash. How about just leaving this section out of the site? The fragrance section of the site is a whole other story. It is commerce-enabled, which was a pleasant surprise. It looks like Chanel is tapping mobile to push sales of smaller ticket items like perfumes and bath gels.
Mobile app: The Chanel Fashion app gives consumers access to the top looks and behind-the-scenes videos from events. What's done well is the looks section, where a consumer can view some of the looks from the most recent Chanel fashion show. When consumers land on a look they like, they could flip their phone and get an up-close view of the accessories that the models walked out with. There's also a store locator.
LOUIS VUITTON
Facebook: With 7.1 million Facebook likes and 151,328 talking about the brand on Facebook, Louis Vuitton is very active on Facebook. Its Timeline dates back all the way to 1854, when the company was first founded and actually has content from back then engrained into the experience.The company posts every day with videos and photos that give fans a behind-the-scenes look at some of the brand's fashion shows and other events. Over the last week, an LV post received an average of 95 comments and 7,100 likes. The fan base is interacting regularly with one another and with the brand. Louis Vuitton does a lot of posting in a way that encourages consumers to talk back. For example, it asks people questions about styles and new fashion trends.
Twitter: With 144,000 Twitter followers and 738 tweets, LV may be a bit behind with its raw numbers on Twitter when compared to Chanel. But LV does a much better job at engaging its Twitter fan base. The company opens the door for dialogue, asking consumers for their input on various topics. The brand also promotes sweepstakes on its Twitter page. It tweets two or three times a day.
YouTube: On YouTube, LV has 12,000 subscribers and 3.3 million video views. The company promotes its other social efforts on its page with links to its LinkedIn, Foursquare, Facebook and the brand's Amble iPhone app. The videos are meant to give viewers inside looks at LV. So, for example, there's a bunch of videos dedicated to "secret places" at Louis Vuitton, such as a secret family home open only to very special guests.
Mobile website: Louis Vuitton has a mobile-optimized site. Consumers can visit the site to view behind the scenes videos of the spring/summer 2012 campaign. This is a temporary version of the mobile site. Consumers can sign up to be the first to know when the new mobile site goes live. Data capture at its best. Kudos to LV for providing consumers with a temporary mobile experience, until the real thing comes. The brand also promotes its iPhone app via the temporary mobile website.
Mobile app: If LV was a retailer, I'd slam it for not having a mobile commerce-enabled site. But for a luxury brand, that's not what mobile is about. It is about providing experiences to make customers appreciate you more. That is what LV is doing with Amble, LV's first iPhone app. Amble lets users see the world around them through the eyes of friends that have experienced it. The social app lets consumers record their travel experiences and share with others.
Conclusion
Social: On the social front, Louis Vuitton is doing a better job than Chanel, even if the numbers are telling us otherwise. The engagement and the open dialogue that LV uses in its social media strategy tell us that its fans and followers are more engaged than Chanel's. It's quantity over quality when it comes to social media, and it looks like the LV audience is interacting more than the Chanel audience.
Mobile: Even though Chanel's site is commerce-enabled in the fragrance section, the brand fails in other parts of its site, which aren't actually optimized for mobile. Louis Vuitton is commendably honest with consumers about its "in the works" mobile site and offers a superb temporary experience. The email data capture is a savvy feature. Also, the LV Amble app is a great way to get consumers to interact with LV, even if they aren't shopping at the time. It's a great play for branding. LV is the clear winner in mobile.
https://digiday.com/?p=10128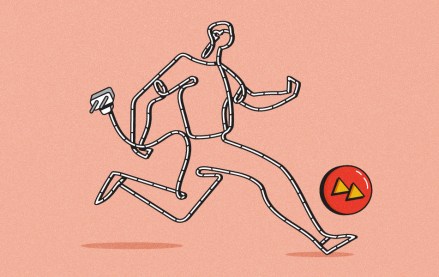 September 22, 2023 • 4 min read
Women's sports are having a moment. Brands, media companies and agencies are looking to get in on the action.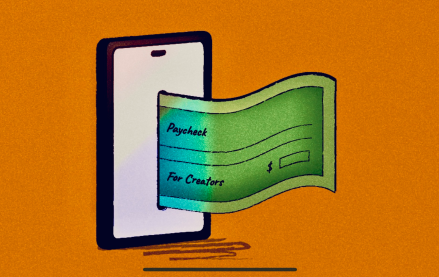 September 22, 2023 • 6 min read
The Hollywood strikes were supposed to be a game changer for many of them, but the situation hasn't quite lived up to the hype.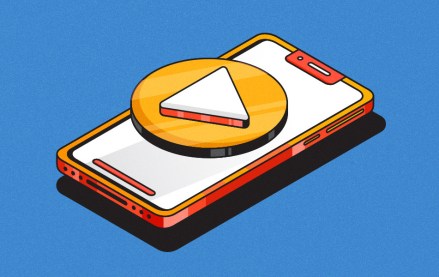 September 22, 2023 • 5 min read
Given the rise of short-form video, agencies that focus on the format, rather than specific platform expertise, will reap the rewards.