Mark Duffy has written the Copyranter blog for 12 years and is a freelancing copywriter with 25-plus years of experience. His hockey wrist shot is better than yours.
Every ad agency website showcases creative work. The smarter shops don't do much more than that because, really, what separates one agency from another? The work — the main reason you hire an ad agency. Everything else is chatter.
Unfortunately, many agencies don't know when to shut up. Because of insecurity (or because a marketing MBA got involved), they feel they need to try and explain what it is they do that is so transcendentally different from other ad agencies.
After spending a day slogging through morasses of hooey, I've gathered some of the worst webpages of well-known ad agencies.
SapientRazorfish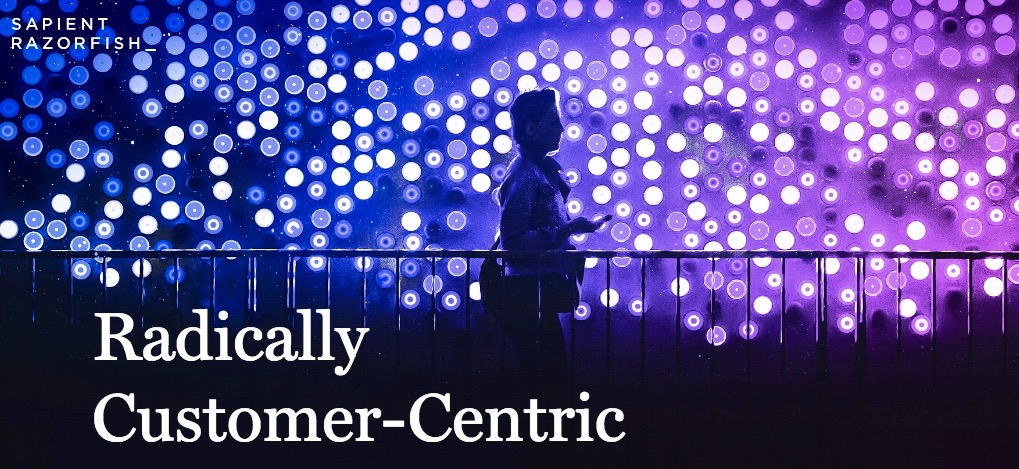 The New York City-headquartered, Publicis-owned merged combo of SapientNitro and Razorfish features the wordiest "big-time" agency site. And whoever typed this stuff deserves a Man Booker Prize for fiction.

The non-blinking cursor is its "thing." Read those words aloud: "reimagine and rapidly realize …" (that's some straining alliteration) "a future of mutual value creation." It's like English "reimagined" via some secret B-school dialect. And this empty-words language goes on and on and on. As Shakespeare sort of wrote: "Methinks thou doth defend too much." (Note: Why didn't it change its name to Nitro Razor? "Nitro Razor! The hottest sharpest shop on the planet!")
Gyro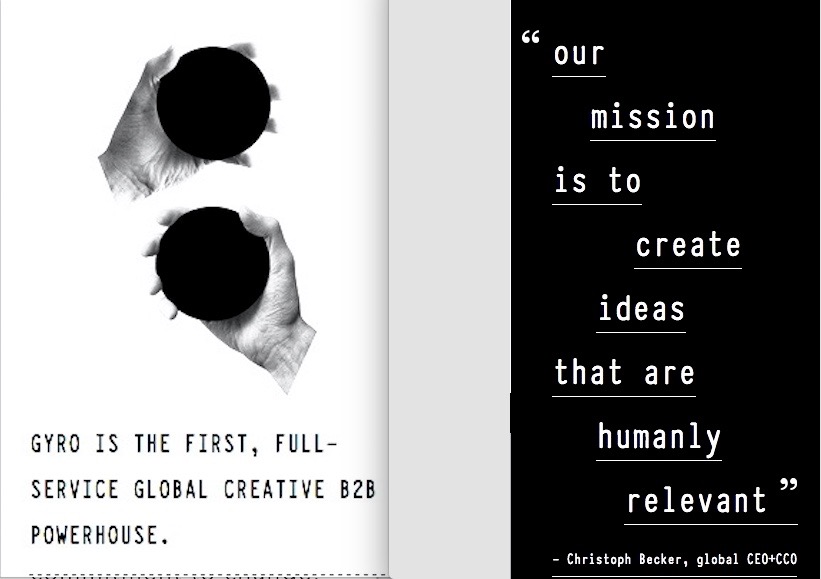 First! Just because it claims it's the first doesn't make it so. Global shop Gyro's strange, kind of cryptic tagline is "What A Time To Be Alive." And its CEO-CCO has such a perspicacious vision (right). All of the agencies I've worked for strive to create ideas that are aardvarkly relevant.
Those are big-time headline-visual disconnects, but never mind that. What exactly is Gyro saying? That they've hacked their creatives' brains, replacing their right hemispheres with a working simulation of their CCOs? If you want to read about their proprietary "UNO" culture, here you go. Spoiler: It says basically nothing.
Muh-tay-zik Hof-fer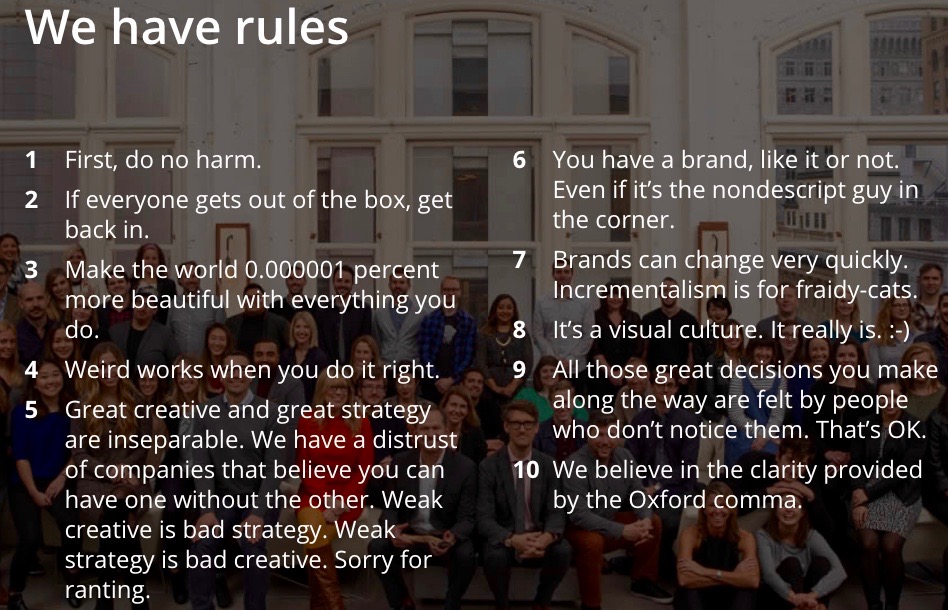 The San Francisco-based agency says (scroll down) it works in "the industry formerly known as advertising," so it pivoted from ads to creating "brand goodness." An old but still true advertising cliche is there are no rules. But MH has a quite condescending set, as you can read. Nos. 2, 3 and 6 are particularly trite. An ironclad brand rule should be: Never work with an agency that talks down to you.
Laundry Service

Brooklyn-based Laundry Service  — No. 9 on Ad Age's 2017 "A-list" — is the place for neatly folded outdoor-fresh smelling ideas (my words©). It's maybe not the smartest agency name these days with ad kickbacks constantly in the news. Moving on, that paradigm-shifting quote about internet success is from its founder, who also offers up this disruptive humdinger about "quality."
They're storytellers! That "story" copy is trying really hard to sound meaningful. And although another old and still true ad cliche is that there is no formula for great ads, it apparently has a rote spin cycle that it runs all brands through. And, well, it adds this. …

Who has a not stupid website? Not surprisingly, it's the better creative agencies: Droga5, Mother and BBH. This is just your latest reminder that most ad agencies are forever terrible at advertising themselves.
https://digiday.com/?p=259051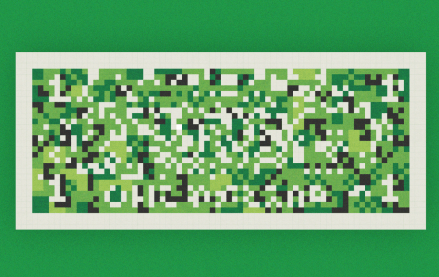 September 21, 2023 • 3 min read
Ducati has legitimate reasons to investigate Web3 tech as a marketing tool. Building a community of Ducati enthusiasts, or "Ducatisti," has been a core element of the brand's marketing for decades.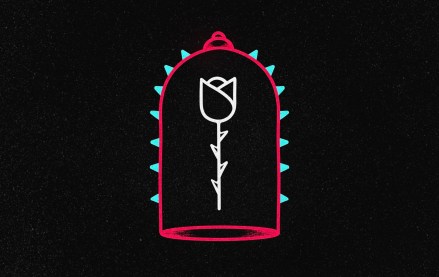 September 21, 2023 • 5 min read
In this edition of the weekly Digiday+ Research Briefing, we share focal points from Digiday's recently released reports on agency and brand confidence in TikTok, and on how publishers are making Instagram work for them.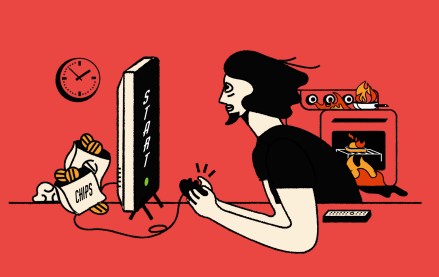 September 21, 2023 • 4 min read
While this is the first gaming related livestream Fandom has done with Instagram, it's part of a bigger push to celebrate and embrace the vast gaming community among the Gen Z demographic thriving on Instagram's platform.