'Growth is really strong': Starcom's president of investment Kristina Lutz on podcast advertising
June 21, 2019 • 4 min read
•
•
Earlier this month, the Interactive Advertising Bureau (IAB) released a report on the state of podcast advertising with a prediction that its revenue will top $1 billion in 2021. Whether or not that comes to fruition it's clear that brand dollars are flowing there as marketers spent $479 million on podcast advertising in 2018. Digiday caught up with Starcom's president of investment Kristina Lutz — who previously spent five years at iHeartRadio — to get a sense of why more traditional brands are eyeing podcasts. This interview has been edited and condensed for clarity.
In recent years, much of that interest has come from performance marketing by direct-to-consumer brands, but now it seems like more traditional brand dollars are flowing there. Why do you think that is?
Marketers that were using podcasting were really direct response [DR] focused. I'm seeing more brand advertising come into it right now, which is a whole new stream of money. DR advertisers are experts in measurement against their KPIs. And because they're so rigorous with their measurement, if they think podcasting works — even though we don't have an industrywide, acceptable measurement for podcasting, I think we'll get there. I do think people are saying, 'Well, if it's working for those advertisers who have those rigorous standards, then it must be working.' That's what's driving some of that brand advertising, which generally has broader KPIs anyhow.
Let's talk about measurement and attribution. Is there a preferred methodology?
Some clients are doing, probably with their partners, whether it's IHeartRadio or Pandora or whomever, are doing some of their own measurement around those efforts to learn more. Attribution is the last major hurdle for podcasting. Someone will figure it out, at some point, but I think right now it's being treated more as upper-funnel for those advertisers. [Preferred attribution methods] varies by client and what they're trying to accomplish. There isn't an industry standard yet.
So, there's movement and desire for an industry standard when it comes to measurement and attribution for podcast advertising, but we're not there yet. What do you think will happen when we get there?
As soon as we have more information and data there that can drive decision making, that will open the floodgates probably for more revenue. [Brand advertising dollars have] pretty significant jumps from year to year in spend. The base is low. Of course, it's not at all near traditional radio or video or other areas, but the growth is really strong. Maybe 'floodgates' is a little bit too strong of a word, but once there is more reputable information that's not client-specific on how podcasting can drive either sales, engagement, brand lift or whatever KPI client is looking for that will be important.
Part of the problem with attribution has been that podcasts have been downloaded by consumers but advertisers don't know if they actually listened to them. Now with podcast streaming on the rise, does that help with attribution?
If we get to the point where the majority of listenership is streaming, that will make a huge difference because then you can measure a podcast like you would measure any other digital audio. The switch from downloading to streaming, that is what is going to affect attribution and measurement in the future.
Podcast advertising often comes from hosts of popular shows reading scripts specifically for that show. That seems difficult to scale. How do you solve for that?
We've been thinking about how to make that a little bit more scalable. For example, one approach is making it a little less custom. You could record your reads in different ways, like one was a male voice, one with a female voice, one with this type of tonality or whatever it might be. It harkens back to how you think about radio creative that you can then align with multiple podcasts and it has the same sort of tonality and feel. [Scalability is] a challenge. One of the benefits with working with a partner, like a Pandora or an iHeartRadio or Spotify, that has a lot of podcasts on their platform, is that they can manage that creative for you with the host.
Pandora, iHeartRadio and Spotify have started to offer programmatic buying for audio. Is that gaining traction?
I don't think it's gained a ton of traction because it's new and different. Clients and agencies have to work that into their process. They don't generally think about audio as programmatic. They think about display and video for programmatic. We may see a little bit of a sea change there coming up.
Previously, this piece said that IAB stood for the Internet Advertising Bureau when it stands for the Interactive Advertising Bureau. It also had a question that implied that Pandora, iHeartRadio and Spotify offered programmatic buying for podcast advertising. They offer programmatic advertising for audio. We regret the error. 
https://digiday.com/?p=338677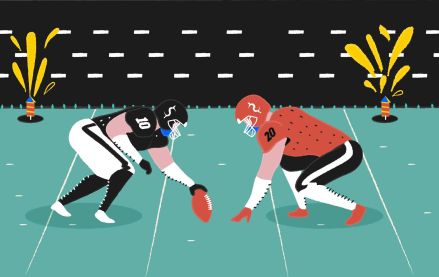 December 6, 2023 • 4 min read
In response to this challenge, the NFL's Detroit Lions have adopted a proactive strategy, introducing an extra channel for their local NFL broadcast. The objective is to broaden advertising opportunities, leverage direct-to-consumer distribution, and establish stronger connections with local fans, with the ultimate goal of increasing preseason viewership.
December 6, 2023 • 4 min read
It's been over a decade since the most recent entry in the wildly popular "Grand Theft Auto" series came out in September 2013, meaning anticipation for "GTA 6" has been building for years. Rockstar titled yesterday's trailer as "Trailer 1," making it clear that the company is poised to launch a massive marketing campaign in the lead-up to the game's 2025 release.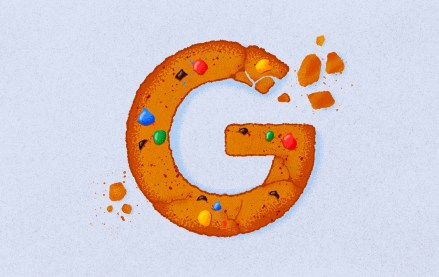 December 6, 2023 • 4 min read
A healthcare client that decided to scrap all conversion tags and cookies within weeks provides a case study for what will likely be a common experience in a year's time.