Asos is building a programmatic ads business as it chases an emphasis on first-party data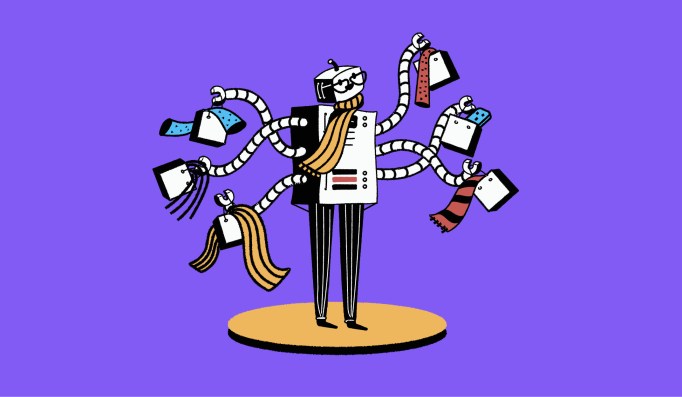 Asos has built a global business out of selling clothes, now it wants to do the same for ads.
Current job vacancies at the retailer outline its plan to make money from programmatic advertising. Like many publishers, Asos wants to sell space around content on its site and app in online auctions managed by ad tech. It has been selling ads this way since October, though the latest spate of vacancies suggests this will accelerate over the coming months.
You have read the maximum number of free articles.
Digiday
+

Membership

Subscribe now for access to unlimited Digiday content, premium research reports, exclusive newsletters, invitations to member-only events and more.
This content is available exclusively to Digiday+ members.
Digiday
+

Membership

Subscribe now for access to unlimited Digiday content, premium research reports, exclusive newsletters, invitations to member-only events and more.
There are four vacancies posted online for programmatic execs who will join the retailer's partnerships team. Asos declined to comment on those plans, but the postings do shed some light on those roles' responsibilities. Successful candidates will join the team tasked with milking some of the retailer's most "strategic brands" for more money through both online and offline projects — including programmatic campaigns, per the listings.
The listings suggest this is just the beginning of the retailer's foray into programmatic. Instead of building a whole team to oversee a fully automated ad sales process, Asos's programmatic execs will oversee campaigns from booking and planning to when they're live, per the listing.
Advertisement
"There will be a big trend of retail websites monetizing their users and media space more directly, as third-party cookies will prevent a lot of existing measurement from working, meaning planning will be more about the context of where you place an ad rather than following individual users across the web," said John Barham, managing director of digital agency Roast. "It will always benefit a brand to buy ad space on a website where people are already there to browse and buy non-essential products, such as clothes."
Asos's move is timely. The rise in online sales during stay-at-home orders is dictating where advertisers spend media dollars. As one of the largest fashion retailers, Asos is well-positioned to capitalize on this shift. The numbers from its last reported financial year bear this out.
Group revenue rose 19% year-on-year to £3.2 billion ($4.7 billion) for the year to 31 August 2020. Naturally, media dollars always follow the money. Nearly half (47) of the 506 marketers surveyed by Criteo last September said retail media will take up a reasonable proportion of their budget this year, while a further 15% said it would play a significant role.
Still, a lot of those plans will be predicated on how much data retailers are willing to share with advertisers. In the past, it hasn't been much as evidenced by the number of advertisers like Procter & Gamble that have promised to spend more money with certain retailers in exchange for better data they can use to personalize ads, particularly when it comes to off-site placements.
Advertisement
As one media director at a CPG advertiser said: "We're looking at retail media, but we're not spending much there now. That's because the data we're getting from some of those companies isn't of the quality we'd need to buy inventory at any meaningful volume."
Sign up to get the day's top stories at 6am eastern.