This is Ask a Millennial, a Digiday series that puts the focus on those in the trenches, rather than those at the top. Our focus group is all under 30, and they work at agencies and at brands. We granted them anonymity in exchange for candor. Answers are edited for clarity.
This week, we asked our focus group: Do you need to go to ad school to land a job in the industry?
Male, 24, copywriter: No post-grad education
Official portfolios are only beneficial for creative career paths in traditional advertising. Someone who aspires to be on the account side does not need a portfolio to be taken seriously as a candidate. Alternatively, someone who wants to be the voice of a brand or hatch a strategic "big idea" needs to show an interviewer their thought process from A to Z.  In many instances, concrete examples must be shown in a realistic capacity. On-the-job training and a penchant for creativity outweighs an expensive two-year graduate degree taught by professors who haven't worked in the industry in years. Agencies are a hotbed for cutting edge trends and technology — not grad programs in marketing. I would strongly caution against proactively taking formal classes to bolster a resume. Let an employer cover the cost of tuition or certificates if a specific skill set is required to get junior talent to the next level. A professor's notes in the margins simply cannot prepare you for a client's "tracked changes" in a Word document.
Female, 24, account: two master's degrees; one ad school
I don't believe that a grad degree is needed when you're first landing a job in the advertising world. The salary is not based on education, in the ad world, but more on work experience. I also feel that you are able to apply more in grad school after a few years of working. I went right from undergrad to grad, and in hindsight, I believe that I would have been able to gain more out of the classes had I had a few more years of work experience so that it could be more applicable.
Male, 25, strategy: No post-grad education
Where it gets tricky is when you outgrow your position. For example, if this said writer has been doing great work for a very long time, more likely than not, they will eventually get promoted to a position that's a little different from their typical role, like management. Once you advance to that level, there's much more value in having an MBA or some type of graduate degree. You may not necessarily need it then, but it will be more valuable and can help sustain that higher-level role and next stage in your career. There's also something to be said when you speak about agency vs. brand. Many more brands will be more inclined to hire a brand manager with a graduate degree, whereas agencies don't put as much of an emphasis on this.
Female, 27, account: ad school degree
In account management, I don't think a post-graduate degree is necessary. I think it can even put you at a disadvantage, because you miss out on a few years of actual industry experience. From my perspective, the most effective way to land a good job as an account person in the industry is by leveraging your personal and professional network.
Male, 27, creative: ad school degree
Going to a portfolio school or grad program is not an absolute must. But if you're passionate about what you want to do, go. A post-grad program or portfolio school is also a chance to "soak" yourself in the culture of the industry. You're being taught by people who've been through these experiences. You're surrounded by people who share your ambitions and fears. That's so rare. What I learned makes me a better creative. And it wasn't how to write a good ad. I learned how to think, how to want more from my ideas. Ultimately, the answer is, technically, no. You don't need to go to one of these programs to break into the industry. But you should go if you want to be the best. And I want to be the goddamn best.
https://digiday.com/?p=117478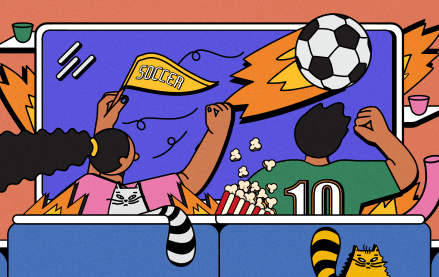 December 1, 2023 • 4 min read
Even if a game isn't make or break, sports leagues and brands want fans to be paying attention — and they're hopeful new strategies will get it.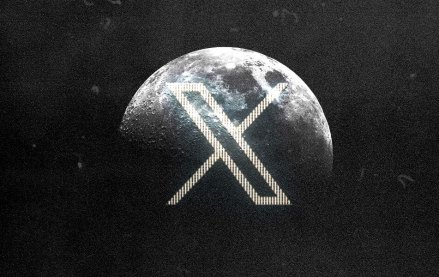 November 30, 2023 • 4 min read
In the packed DealBook conference in New York yesterday, owner Elon Musk bluntly told them to shove it.
November 30, 2023 • 2 min read
WorkTok, or CareerTok, is in full force. Combined, those hashtags on TikTok have over four billion views and it is benefiting Gen Z.