As non-endemic brands eye the gaming space, a lack of industry standards is delaying their arrival
September 20, 2021 • 4 min read
•
•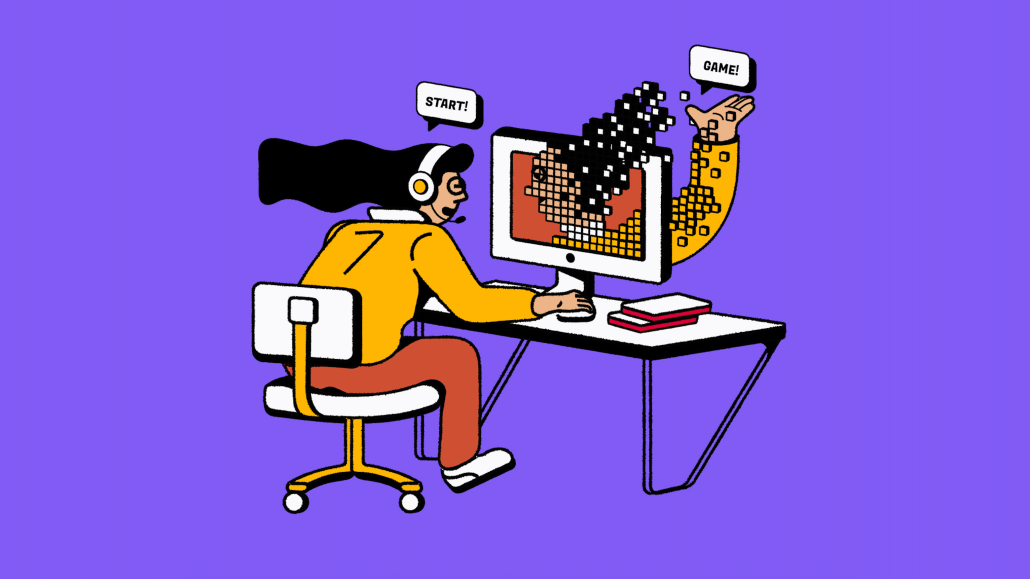 Ivy Liu
Gaming is a well-established driver of consumer behavior, but brand involvement in the industry is lagging, particularly on the non-endemic side. Firmer industry standards and best practices might be necessary to help non-endemic brands feel more confident pumping advertising dollars into gaming platforms and creators.
The caution with which some brands still approach the gaming industry — and the need for better industry standards to help marketers feel more informed — were recurring themes at last week's Digiday Gaming Advertising Forum. Representatives of gaming companies and platforms highlighted the lack of in-house gaming knowledge at some non-endemic brands while praising the brands who have made hires in the space. Brand awareness of the wide reach of gaming content is rising, but the Forum discussion made it clear that a gap in understanding remains between endemic gaming firms and the non-endemic brands whose advertising dollars they covet.
Christina Wootton, vp of brand partnerships at Roblox, discussed how her company works directly with brands in order to give them the knowledge needed to operate Roblox's early-stage metaverse platform. "A lot of brands right now, this could be a new space for them. So they don't yet have an internal team to work on their metaverse strategy, or to develop their metaverse experience," Wootton said. "So they might work together with the community on their persistent space, they may even contract them or have them work in their company internally."
Wootton anticipates that more companies will begin to hire dedicated experts on gaming and the metaverse, citing the example of early social media departments as a roadmap. "15 years ago, when social media teams were being created, it started out where maybe one individual was working on a social media strategy," Wootton said. "And now almost every company has a social media team focused on that strategy."
One part of this evolution, according to United Talent Agency esports and gaming executive Eugene Wu, is for non-endemic advertisers and brands to focus less specifically on esports athletes in favor of creators who can help them reach a more general gaming audience. "How the everyday consumer is consuming entertainment and gaming content on Twitch and Youtube — it's actually these content creators who are leading the way," Wu said. "And they don't necessarily have to be the best gamers, but they certainly have their place in being entertainers."
Fundamentally, Wu said, the biggest source of confusion for brands looking to enter the gaming space is the sheer number of options for potential collaborations or sponsorships: "You could go the publisher route and partner with the likes of an Apex Legends or a Call of Duty; there's the organization route, you could partner with FaZe Clan; there's the individual creator route, where you can partner with NICKMERCS, or TeePee or Scump." The platforms themselves, such as Twitch, Youtube and even Roblox, are yet another option for potential brand partners.
To some of the industry experts who spoke anonymously at the September 15 Gaming Forum Town Hall, the solution to these woes is to put in place both a better framework of industry standards — for things like basic terminology, video formats and sizing for in-game billboards and the measurement of engagement for gaming activations — and more accessible processes to help advertisers understand which streamers are or are not brand-safe. This Digiday reporter mentioned the influx of audience intelligence firms such as Spiketrap, which can comb through both Twitch streamers' audio feeds and their chat logs to give them A through F rankings regarding metrics such as genuineness, engagement and frequency of organic conversations.
The topic of industry standards resurfaced at the Forum, where Dave Madden, president of in-game advertising platform PlayerWON, shared some of the knowledge he developed as a founding member of the Interactive Advertising Bureau's games committee. Though Madden has helped develop some standards that are already in place, such as the Gaming and Esports Advertising Framework published by IAB in August, he said, "there will be other in-game standards that are emerging; there's still work to be done there."
The lack of standardization across the industry, Madden said, is "a huge barrier to success. That's why most of the brand interaction that you see in big games is custom work." The existence of a basic shared framework for gaming advertising, both in-game and through activations on platforms like Twitch and Youtube, could help shepherd more non-endemic brands into the space.
Still, Madden continued, "no two games are the same — no two game engines are the same." Firmer industry standards for gaming ads could help solve part of this issue, but the best solution may be for non-endemic brands to simply hire endemic experts who can help them navigate the perilous waters of the gaming industry without hitting any icebergs.
https://digiday.com/?p=426161
December 8, 2023 • 3 min read
For Atlas Creative, expanding into Roblox is not solely a play to scale up. The company believes there are concrete benefits that will come with having a hand in multiple metaverse platforms.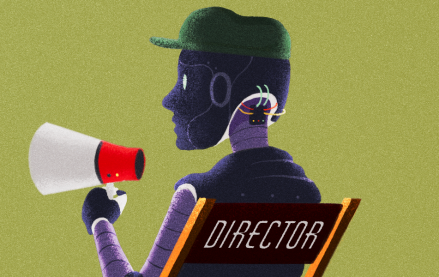 December 8, 2023 • 5 min read
Since ChatGPT became a breakout hit, the names of numerous AI companies and products have entered the cultural vernacular.
December 8, 2023 • 4 min read
Even as linear TV ad spend declines, 23andMe is reinvesting in the channel to boost brand awareness.