'As an industry, we need to define hybrid': How Zoom's CMO is thinking about the future of work
November 3, 2021 • 5 min read
As work from home and shelter in place became the norm during the COVID-19 pandemic, Zoom saw explosive growth. Now, the communications technology company has turned its eye to what comes next.
The BBC reports that Zoom expects sales to climb more than 40% this year, reaching more than $3.7 billion. Throughout 2020, the company name itself became a verb, where instead of "hopping a video call," people asked to Zoom. Friends and family were using the video conferencing tool to stay connected, moving the company from business-to-business into business-to-consumer. With everything, the company didn't have to do much advertising, according to chief marketing officer Janine Pelosi.
What Zoom did have to do, however, was find new ways to balance the new onslaught of consumers, disassociate Zoom with the Zoom fatigue phenomenon and how hybrid work will further take shape in the future. Digiday caught up with Pelosi to talk about those ideas and more.
This conversation has been lightly edited for clarity.
Zoom has seen explosive growth over the course of the pandemic. How is the company managing that? And what does that mean for your team?
First and foremost is the shift from being known as a "killer app" in the industry, with our video conferencing product, into a true platform. That's the shift that we've been going through over the past 18 months or so. For me, what constantly pops to mind is the fact that there's billion-dollar valued businesses being built on Zoom. The silver lining is the innovation that's come out of historically slower moving industries such as healthcare, financial services, and education. They're innovating at a pace I've never seen before. The other is we really started as an enterprise communications offering. Our scale, with the amount of folks that we are connecting around the globe, to do that starting on the B2B side is rare. For us, it's ensuring that our enterprise and business customers know that we haven't walked away from them for the consumer. There are so many different use cases for us to support. It's us keeping focused on that professional use case from a business side of things. As your use cases differ or change over time, we have different packages that work to support those use cases.
How have the new and different audience segments impacted your marketing strategy?
It's safe to say that one of the key focus areas for us is [no longer building] awareness around our video offering [because of the way Zoom video conferencing become so popular during the pandemic]. I never thought in a million years I would be in a position where you can check a box on the heart and soul of your company offering. We just launched a new campaign around how the world connects. What that really means is all the ways you need to connect, whether that's through the video experience, whether it's through our phone offering (that's becoming a very meaningful part of our business), [or] whether it's chat. All of the ways you want to connect, we want you to be able to do that over Zoom.
The elephant in the room is the idea of Zoom fatigue. Everyone has written about it, but how is Zoom thinking about it?
It's not something I think about on a daily basis. It's about meeting fatigue. It's the fatigue of being in your home, trying to be Superman or Superwoman with your time, family and being pulled in a million different directions. I think about what the world is going to look like in the future, so we're focusing on what's hybrid. As an industry, we need to define hybrid.
What is the future of hybrid and how would you define it?
That word is getting thrown around a lot, but it goes back to the consumer having choice in when or where they spend their time physically or virtually. It's taking breaks. It's understanding, at this point in the pandemic, what I do with my time. If I'm going to have a really early start and I know I've got some later things, you can bet I'm going to workout in the middle of the afternoon and I'm not going to have a stitch of guilt about it. It's taking time to go for a walk, have meetings over Zoom phone. I don't feel that everything always has to be on video. I prefer video, because you miss those connections and it definitely helps to bring those together. But it's thinking about your day a little bit differently than what you would have if you had been in an office, physical environment.
How has Zoom been adapting to remote work and hybrid environments? Any thoughts on the future of work in that regard?
If I think about Zoom Events, this is a product that we've recently launched, built on the backbone of webinar, an offering from Zoom and other folks for many years but it really hadn't been innovated. We hosted our Zoomtopia, our flagship user conference recently on it and it was fantastic. We're looking to do a holiday party for all of our employees and celebrate Zoom's 10-year-anniversary. It really was a place that felt like you could go and mimicked more of that physical space — the lobby feel, the expo, being able to pick and choose which breakout you wanted to do. We had hoped for some physical components this year. That didn't happen. But going into this next year, I'm really crossing my fingers and have a lot of confidence that we'll be able to do that. It's going to be a first. There's going to be a lot of firsts that are coming that are really centered around our customers. That's what this is all about. If you think about the return to office and everything that's happening there, it's return to office, Zoom events, what hybrid is actually going to be defined as, and the developers. That to me is what's next.
https://digiday.com/?p=430821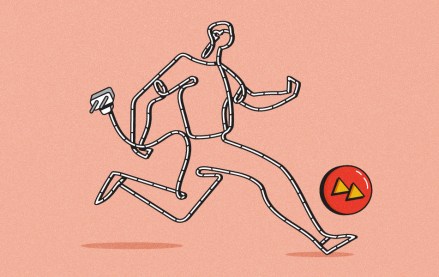 September 22, 2023 • 4 min read
Women's sports are having a moment. Brands, media companies and agencies are looking to get in on the action.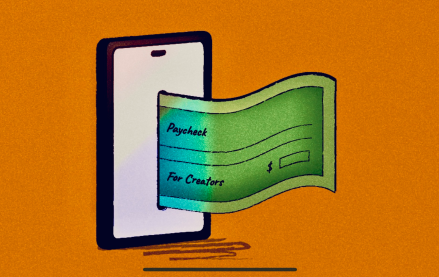 September 22, 2023 • 6 min read
The Hollywood strikes were supposed to be a game changer for many of them, but the situation hasn't quite lived up to the hype.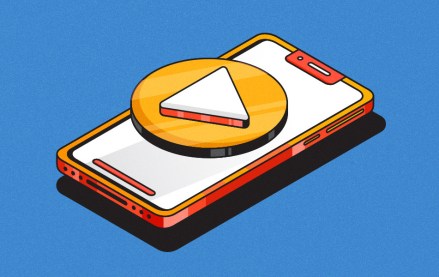 September 22, 2023 • 5 min read
Given the rise of short-form video, agencies that focus on the format, rather than specific platform expertise, will reap the rewards.