Apple's ATT power play: the hard truths of throttled competition and concentrated leverage
April 27, 2021 • 5 min read
•
•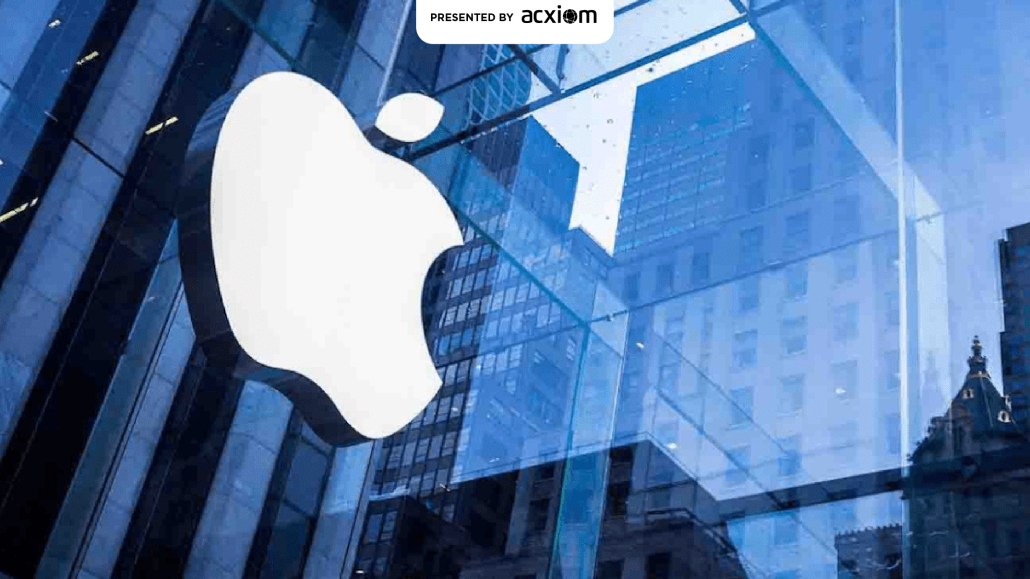 Everyone becomes what they hate sooner or later. Of course, they might not become everything they hate, but they become the thing that they focus on the most.
For Apple, that thing is a walled garden. The company has spent years criticizing other online platforms for monopolizing people's data in the pursuit of media dollars. And yet, that very same criticism is now being levied at it.
Critics argue that Apple's App Tracking Transparency (ATT) plan is a smokescreen to expand its ads business under the cover of privacy. Otherwise, goes the thinking, the company would have gone about protecting people's privacy in a very different way. With ATT now out in the wild, though, it won't be too long before it all shakes out.
Until then, here's a breakdown of why those critics may have a point.
Start with the most recent tell: just days before ATT arrived the Financial Times reported that Apple is giving itself more inventory to sell. In particular, a second ad slot in the "suggested apps" section in the App Store search page will be available to buy next month.
Now, this isn't much of an issue if Apple is working to the same rules as everyone else — but it's not. Ads bought from the Apple Search Ads business are not subject to the same blunt attribution on offer in the SKADNetwork where in-app ads are measured. Instead, search ads are put through the Apple Ads Attribution API, which gives marketers a more complete view of how they performed.
In other words, search ads bought directly from Apple are potentially easier to optimize than those in-app ads on other platforms. Marketers are likely to shift their dollars accordingly.
"Apple's search ads are highly adopted among our clients, with around 80% of them running those campaigns," said Shumel Lais, CEO of mobile advertising intelligence business Appsumer. "The issue is that its share of wallet is low so there's room for growth."
Apple's wins don't stop there though.
Intentional or not, ATT will cripple mobile advertising on the App Store. Here are just a few examples: bereft of the sharp tracking of performance campaigns, marketers will be willing to pay less for ads and publisher revenues will drop: measurement firms will find it hard to grow if there are fewer ads to track: ad tech vendors will struggle to find enough users who are likely to install an app or click an ad.
From Apple's perspective, however, the future looks a lot brighter.
Ads are a key way to discover apps so fewer of them means people are more likely to spend longer browsing Apple's App Store. So not only would Apple's search business look more attractive to marketers because it has granular data, but it would also have potentially more impressions due to more people searching through the App Store for apps.
"The ATT announcement is not a huge addition to Apple's ad program in terms of expected revenue plus in-store app marketing is a fraction of the mobile app marketing landscape," said Hugo Loriot, managing director at You & Mr Jones data agency fifty-five. "However, Apple being the only player not required to collect user's consent for leveraging iOS data, this new product will not suffer from a potentially low IDFA opt-in rate."
More ad dollars aside, ATT crippling advertising could also give Apple more leverage at the negotiation table with developers. Indeed, if app developers can't survive or thrive through advertising, then their products become more dependent on the App Store for distribution.
These are moves straight from the walled garden playbook; throttle competition and further concentrate power.
For further proof, look at Facebook. ATT hits the social network hard. In fact, the financial blow could be as much as 7% hit to its revenue in 2021, according to mobile consultant and editor of Mobile Dev Memo Eric Seufert. In doing so, Apple is exerting its influence over parts of a mobile advertising business it has had to observe from the sidelines — in-app advertising. Apple doesn't take a cut of the money made from advertising in apps, but does take between 15% and 30% from payments made from them. 
Conversely, Facebook has been one of the main beneficiaries of an App Store where in-app ads, not search ads, power discovery. Those benefits fade away, however, once ATT arrives and curbs the number of mobile identifiers Facebook can use. The identifiers are key because they help the social network identify what people do outside of its apps so that it can sell that intel to marketers trying to target them. Fewer identifiers mean It's back to the drawing board for Facebook on iOS devices.
"Hardware is an important means to an end in Apple's increased focus on advertising," said Sara Stevens, vp of digital capabilities at Epsilon. "The more devices Apple sells, the more focus there is on retention and the more incumbent the business is on app usage. It's important that Apple exerts more control over the App Store experience.
Sounds strange, but Apple's attempt to reimagine advertising may not be about ad dollars so much as it is hardware.
Innovation is increasingly coming from the software and services on the hardware, not the hardware itself. That's not good news for the iPhone manufacturer. But it does go some way to explaining why ATT does it all it can to secure Apple's control over app distribution via a store that's exclusive to its hardware. ATT, in this sense at least, is seemingly a means to an end.
After all, it's not like Apple hasn't always behaved this way. It banned app stores from launching on top of its App Store, prevented gaming streaming services from publishing within it and has nudged the market into using it as the main payment system. For a more detailed look at this topic read Seufert's analysis here.
"Apple doesn't care that when the average person says no to sharing the Identifier for advertiser mobile identifier with app developers that they're taking revenue out of their favorite app's pocket," said a media exec on condition of anonymity due to their ties to the ATT team at Apple. "It does care about money made from the app store, which is primarily accessed on its devices. If many of those free app devices, which are subsequently ad-supported, have to now charge a fee to make up the lost ad dollars from ATT then that benefits Apple."
https://digiday.com/?p=412197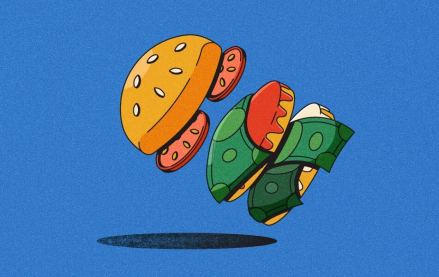 November 28, 2023 • 6 min read
As more influencers look to get into food content creation, brand opportunities are following.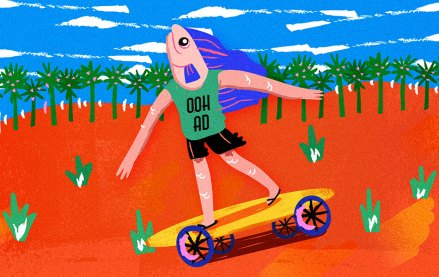 November 28, 2023 • 7 min read
As major marketers like Maybelline experiment with faux OOH, more marketers are open to the idea.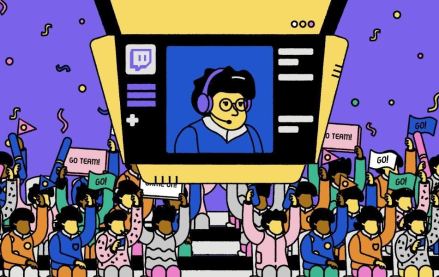 November 28, 2023 • 4 min read
The love affair between Alienware and Team Liquid does not mean that every esports organization is suddenly going to be all-in on wooing the endemic brands they once spurned in 2024. These days, esports organizations' varying level of interest in endemics is a matter of their broader brand identities — which are rapidly diverging.