It's been a busy year for AOL. The headline, of course, is its own $4.4 billion acquisition by Verizon. But there's also a series of acquisitions AOL itself has made that have helped make it a key player in advertising technology: Video marketplace Adap.tv, attribution firm Convertro, native ad platform Gravity, video exchange Vidible, and mobile ad network Millennial Media. There's also the deal to take over the sale of Microsoft's digital media inventory.
Now, AOL is homing in on creative, an area its president Bob Lord believes is woefully underserved in ad tech. Digiday caught up with Lord at global ad tech conference Dmexco in Cologne last week, where he outlined why creativity is the next frontier of ad tech and how his "open data" strategy will bolster its competitive advantage.
With the dust settling on most of these acquisitions, where will your next focus be? 
Nailing the creative. We're good analytically at finding someone. Now it is about finding out how you get a great, relevant advertising experience to them — not an ad — but a brand experience. That's the real challenge.
How are you addressing that?
We have rolled out One Creative. That's a passion point for me because it gets at the idea of understanding where a person is and their context, then lets you play with what kind of creative will make them do something differently in a machine-driven way versus the one creative treatment that will go to him in a traditional process.
But you have to get agencies on board.
The problem is a lot of creative agencies hate this because it's systematic. The challenge will be the inertia in how the creatives work. It's not that the technology can't handle it; it's more that creative agencies will say they don't want to think through 40 iterations of what this creative can look like.
Given that's how traditional creative agency business models work, what's the answer to that?
Clients must insist. Clients increasingly understand that algorithms can trump "creative expertise." The interactive opportunities HTML5 opens up with ads, can help us get closer to a value exchange with consumers, something the ad business hasn't got close to yet.
What are the big industry headaches you want resolved?
We have a huge fraud issue, which needs fixing. As an industry we will get better at that. But we have to be responsible and use people's data appropriately. Google, Facebook and now AOL with Verizon data, all have a responsibly to not use data in a way that violates people's trust. Verizon was giving its data out to demand-side platforms (DSPs). Once we partnered with them, we pulled back on that, because they never obligated them to define what the use of the data is, and that gets you in trouble. There's a public case in the U.S. where a DSP got in trouble from using the data to connect back to cookies and identify who the person was. That's not how you should use data.
Can you define your stance on open data?
I'm trying to lead the industry around this open-data philosophy but also trying to not give data out and then violate the use of the data I've given out. It's a fine line. I'm getting called out on the carpet with people saying, "You're saying open data, but you're really not giving data out." I'm just not giving it to the DSPs; I'm giving it to the brands — the brand or agency that owns the data. That's the difference. But people like to selectively take my words and jumble them up.
Are there other gaps you want to fill in terms of acquisitions?
Always. A sophisticated acquisition we did was our multi-touch attribution platform Convertro, which sits on top of a data management platform and optimizes a campaign while it's in flight. In media planning, the use of top-down modelling wastes money. There are more efficiencies when you can tweak campaigns while in flight depending on what's working. So this is where you'll see us focus — how can we use the old planning models and marry that with the new models. We'll move quickly there.
https://digiday.com/?p=136425
September 28, 2023 • 4 min read
Some content creators are using generative AI tools to spark new levels of creativity and innovation and are sharing their experiences online in how they're using these tools to streamline their workflows and boost productivity.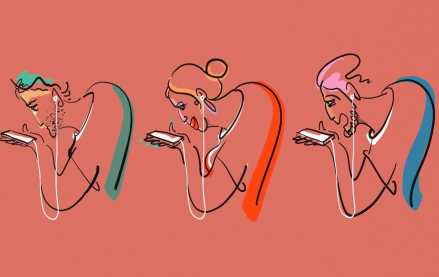 September 28, 2023 • 6 min read
In this edition of the weekly Digiday+ Research Briefing, we share focal points from Digiday's recently released reports on marketers' evolving social media tactics, including how they're using Facebook less and diving into YouTube Shorts more.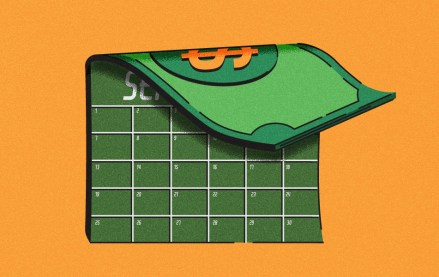 September 28, 2023 • 4 min read
In 2023, some brands' executive boardrooms are still insulated from the chill of crypto winter, for better or worse. But the rising pressure of crypto skepticism has made it more urgent than ever for companies to figure out how to use blockchain technology to support their core offerings and customer base rather than simply dropping branded NFTs and hoping for the best.