'An early red flag': Mobile ad industry grapples with early uncertainties from Apple's tracking crackdown
May 5, 2021 • 7 min read
•
•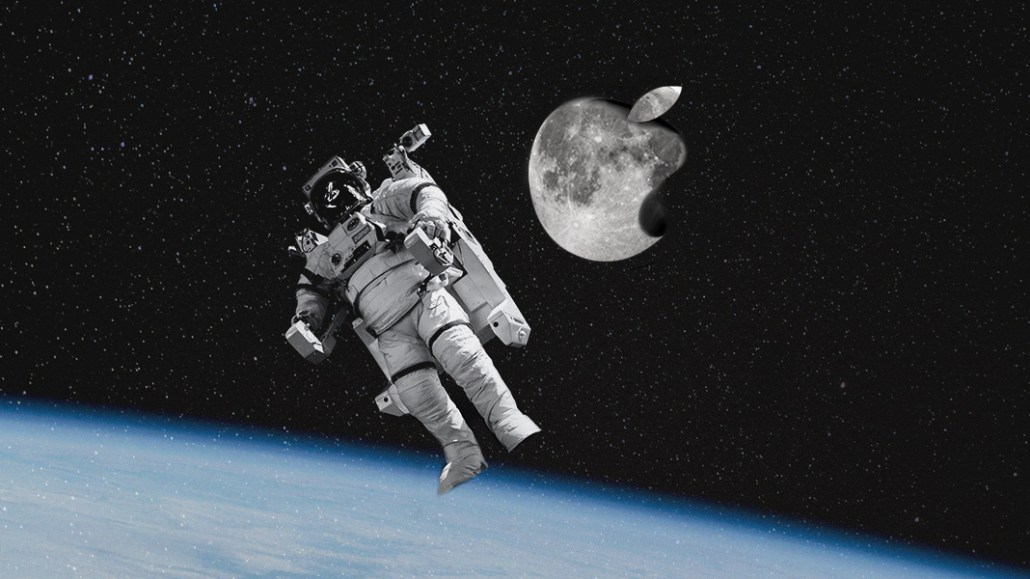 The closer you get to a point of change, the more uncertainty there is.
Just ask mobile ad execs scrambling to make sense of Apple's monumental privacy update.
It's been a week since iOS users started receiving notifications that they could turn off cross-app tracking and, unsurprisingly, it's difficult to draw any meaningful conclusions so far. What is clear is that ad execs will need to get creative to solve user consent challenges within the walls of the Apple App Store. People aren't fans of sharing the data in the Identifier for Advertisers (IDFA) with their favorite apps it seems.
"We see a trend of more non-IDFA users across our portfolio of games and the ratio goes up to 20% of users with an IDFA and around 80% of those without it depending on the ATT screen implementation and user acquisition strategy," said Jean-Sebastien Laverge, SVP of Growth at mobile game publisher Tilting Point. "The speed at which those users increase varies by game — specifically the policy they've taken for the ATT screen notification."
It's a similar story elsewhere in the market.
Less than a third of the bid requests tracked by Blis, a mobile ad tech vendor, over the first three days of ATT's rollout had an IDFA attached compared to 70% that didn't have the mobile identifier.
The numbers were backed by Bigabid, a mobile DSP that works with app developers, over a similar period.
"The consent rate of users who are allowing tracking is around 33% based on the limited view I have on apps," said Ido Raz, president and founder of ad tech vendor Bigabid who spoke to Digiday, six days after the rollout.
Now, these stats must be taken with a pinch of salt. Not least because not every app developer has been proactive at adopting support for ATT. Indeed, many apps don't appear to have been updated yet and therefore are not allowed to access IDFA on the device under iOS 14.5, Blis concluded. It goes some way to explaining why opt-in rates will differ by market.
In the U.S., for example, nearly half (46%) of the traffic on those devices that could receive the prompts opted in to sharing their data whereas in the U.K. and Australia those rates dropped to 19% and 13% respectively, Blis observed.
"But even the best-case scenario we're seeing in the U.S. still means advertisers are losing around half of your ability to identify iOS users," said Aaron McKee, chief technology officer at ad tech vendor Blis. "Losing half your reach on such a value audience is not a great situation to be in."
And there's the kicker. For all the caveats around the numbers, they don't make for good reading — even at this early stage.
In fact, it's worth noting that Blis was only seeing around 1.3% of its total traffic coming through on iOS 14.5, which introduced the ATT update, at the time. For context: that rate is growing at around 50% per day.
"This will be an early red flag to advertisers that are relying on media buying strategies based solely on retargeting mobile ad IDs, as they stand to lose anywhere from half up to 80% of their reach," said Blis CEO Greg Isbister in a statement.
No wonder so many advertisers are on the fence about what to do next. Even if they had a plan they'd be hard-pressed to properly execute it when so much of the wider market is underprepared. 
There are ad tech vendors that don't even have SKADNetwork IDs so their ad partners can't work with them on reaching ATT traffic, said Sergio Serra, senior product manager for the supply-side platform business at ad tech vendor InMobi. Meanwhile, some measurement partners aren't properly set up to receive conversion data on Facebook campaigns, said Shumel Lais, CEO of mobile advertising intelligence business Appsumer.
Still, it's not as if any of this will be a surprise to those who have been watching preparations for ATT closely.
As game-changing as ATT is, many ad tech bosses haven't spent too much time on a problem that might happen until it does. Moreover, they have no idea how aggressively Apple is going to enforce ATT. It's why fingerprinting still persists as a workaround to the revamped privacy rule.
"Most advertisers aren't prepared as they should be for ATT but then again there's not much they could've done because they haven't had enough information to act on," said Lais.
This list of known unknowns is as long as it is varied.
There's a privacy threshold, for example, on certain data advertisers are meant to get back from the SKADNetwork so that they can measure campaigns. The problem is Apple hasn't been clear on what these thresholds are and it could mean some SKAdNetwork data doesn't include post-install conversations.
Not to mention the fact that neither marketers nor publishers don't have access to which users "allow" tracking vs. those who don't. While they can see changes in conversion rate, they won't know how much to attribute to users not consenting to be tracked versus normal fluctuations in click to install rates.
"We wouldn't make any immediate strategic changes to audience targeting or campaign optimization at this point," said Bruce Tissington, paid social lead at media agency Space & Time. "We're preparing our clients for all eventualities so that we can pivot our strategies quite quickly if required. At the one-month point, we expect to better gauge any impact."
With so much at stake, it's no surprise that marketers err on the side of caution when it comes to ATT.
"To be honest, this is something we need to navigate carefully so we're going to step forward slowly on this one," said the chief media officer at a CPG company on condition of anonymity. "We need to take our time to digest the decisions being made and potentially the reaction from legislators. There's just so many shades of gray at the moment."
This lack of confidence is clearest in where advertisers are spending their dollars. Clearing CPMs (winning prices) was around 10% lower on iOS 14.5 versus iOS 14.4 on day three of the ATT rollout, according to Blis. It suggests that there is much less competition on iOS devices that can receive those ATT notifications.
This decrease in competition appears directly proportional to whether a mobile identifier has been supplied, which could be a sign that many buyers have not adjusted their strategy in anticipation of changes they've known are coming since the middle of last year.
"Right now we've seen a 30% drop in CPM rates between those users with the IDFA and those without it," said Laverge. "That's going to increase."
But it's still too early to say when that dip in ad rates will bottom out. As George Eames, senior director of mobile operations at Fluent explained: "We have seen slight drops in click to attributed install rate across iOS. In one to two weeks as iOS 14.5 gains wider adoption, we should have a lot more data and be able to accurately determine the change in click-to-install conversion rate."
Despite the murky outlook, many app publishers have done what they can to absorb the costs. This includes prioritizing high-performance ad formats like rewarded video ads and playable ads, which tend to see higher CPMs, fill rates and ultimately media dollars from advertisers. Moves like this won't save the commercial coffers of app publishers from ATT but it will buy them more time to figure it out.
"We're assuming a 9 to 12% revenue dip off the back of 15% of our bid requests having the IDFA but we've split down the middle in terms of our users being on iOS and Android devices," said the chief revenue officer at a mobile app developer on condition of anonymity. "So we're not losing revenue on the user entirely — it's cut in half. We also have users to model out because we've already seen 30% of our bid requests without the IDFA as a result of people using Limit Ad Tracking. It's not like we haven't seen this big tectonic shift before."
If all else fails it seems like some marketers seem content to pause, pull or reallocate spending money intended for iOS campaigns. Some app advertisers are already pulling dollars — albeit a small portion — away from iOS currently and pouring it into Android according to the six mobile ad execs interviewed for this article.
"The brand guys are not ready and their dollars are going to go all over the place as everything from frequency capping to retargeting gets broken," said Kunal Nagpal, general manager of publisher platforms and exchange at ad tech vendor InMobi. "There's this belief among marketers that there are enough screens, whether its mobile web, desktop or CTV, that they can just divert the money. That's a short-term solution."
https://digiday.com/?p=413198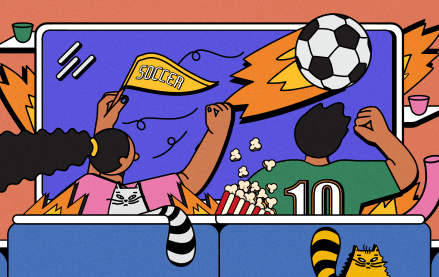 December 1, 2023 • 4 min read
Even if a game isn't make or break, sports leagues and brands want fans to be paying attention — and they're hopeful new strategies will get it.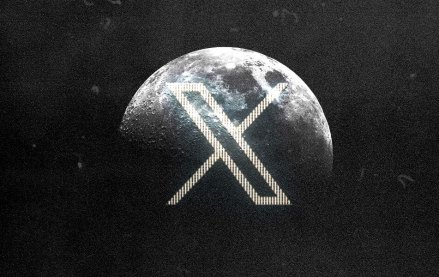 November 30, 2023 • 4 min read
In the packed DealBook conference in New York yesterday, owner Elon Musk bluntly told them to shove it.
November 30, 2023 • 2 min read
WorkTok, or CareerTok, is in full force. Combined, those hashtags on TikTok have over four billion views and it is benefiting Gen Z.