Amidst all the generative AI hype, marketers navigate the noise to build and test new tools
August 16, 2023 • 5 min read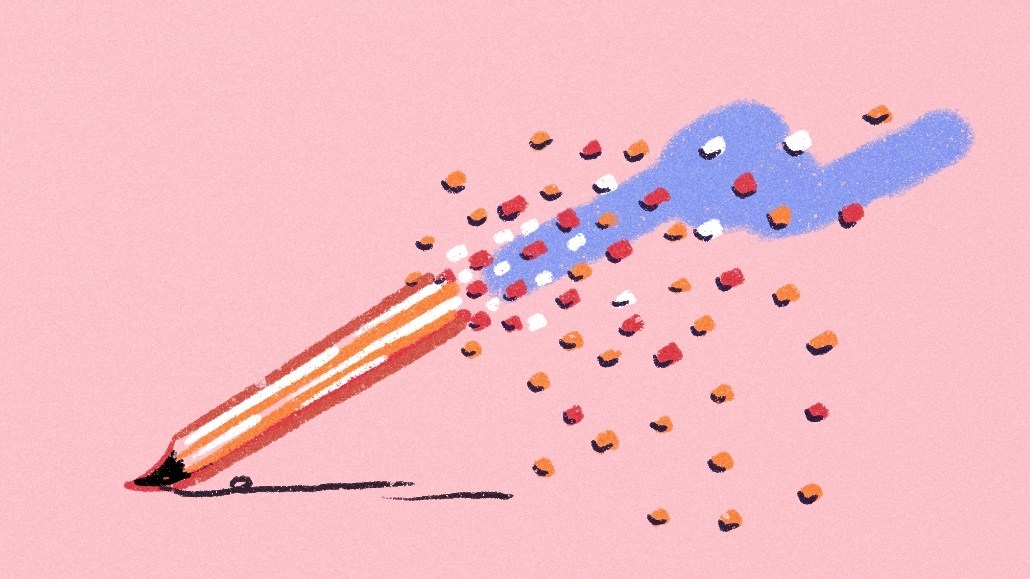 Ivy Liu
As the world of marketing-related generative AI tools begins to look as complex as the ad tech Lumascape, rapid advancements are making it harder for some marketers to sift through the noise when vetting potential AI vendors — a growing headache compounded by unresolved issues like copyright and data privacy concerns.
The ubiquity of generative AI makes it even more critical for marketers to understand the versatility and portability of various large language models (LLMs), according to marketing experts that are building, buying or researching the emerging tech. Meanwhile, massive competition also is creating new challenges for companies that want to stand out.
Fast-tracking the hype cycle
The emergent nature of generative AI has caught many off guard by skipping the usual hype cycle of emerging tech — and all the novelties and unimpressive uses that often come with it. According to Vincent Yates, chief data officer of Credera, companies have mostly been reallocating money for generative AI projects rather than increasing budgets. And although a majority of clients are still asking about how to use generative AI and what it means for their jobs, he said sophisticated clients are asking the right technical questions about cloud-provided AI models and the benefits of open-source LLMs.
"The models went from having accuracy in the teens and worthless novelties to immediately usable, transformational technologies with accuracies akin to expert humans in less than two months," Yates said. "This step function change meant people were not given time to dream and imagine 'what-if.' They were smacked in the face with a massively disruptive technology that a middle school kid could use intuitively."
Analysts are also noticing how marketers are feeling overwhelmed by all the noise. Although every new tech goes through its hype cycle, Gartner analyst Nicole Greene said generative AI adoption might be easier since so many martech and enterprise-focused companies are already integrating it into their existing platforms. However, she said marketers should know how each AI model works, the types of data vendor use, how they secure data and which industry-specific uses the vendor's tools can power. (Gartner research predicts more than 80% of tech service providers plan to use or consider using generative AI by the end of 2023.)
"There is so much confusion in the market, it's important to empower decision makers and buying groups with consistent language that they can share across their organization to drive adoption," Greene said. "This isn't the time to try to brand the technology, but it is the time to determine how to use generative AI and associated AI tools to enhance the productivity of your platform for end users."
Integrating AI into the simple and the complex
Adobe offers one of many examples of integrating new AI capabilities into an existing platform. The software giant today debuted a new version of its mobile content creation platform, Adobe Express. By using Adobe Firefly — the company's generative AI engine — creators have more ways to use AI for text, images, video and audio content.
When asked how Adobe plans to market its AI amidst all the noise, Adobe Express head of product Ian Wang said the features help "democratize" AI-powered content creation even if its user base doesn't know more advanced Adobe products.
"Adobe has a lot of users across different contexts, when you think about all the apps that we have," Wang said. "A lot of them work deeply within our ecosystems too and they want a seamless, frictionless way to do that."
Without the complexities of other new tech like blockchain and crypto, other marketers say easy-to-use tools like ChatGPT have made generative AI adoption faster for non-technical employees. But caution still needs to be extended. For example, at Mastercard, the focus isn't on creating content with generative AI — at least not yet.
Integration should be done with caution
Raja Rajamannar, Mastercard's chief marketing and communications officer, said the company is putting safety first by focusing on making tools internally to protect sensitive data, avoid content-related issues like copyright concerns, and ensure AI models don't have user data that could lead to biased outputs.
In one example, Rajamannar said Mastercard has used generative AI for B2B sales. With a new "RFP engine" trained on Mastercard's data set — including all the RFPs it's responded to in the past — the company has been able to develop first drafts in less than a day instead of weeks. Rajamannar said the AI-generated RFP drafts — which are always followed up with human involvement — were originally only 20% accurate, but now they're "probably 95% plus" on-point.
Generative AI might help brands bring more clarity when working with ad agencies, he added. Although Mastercard hasn't done this yet, he mentioned it could help clients create visuals when explaining an idea to an agency when words alone aren't enough.
"When we are looking at briefing advertising agencies, many times it is a frustration of the client and the agencies to be briefing very clearly," Rajamannar said. "The client might have some concept in their head and they think that the brief is exactly addressing that. But if they're not, somebody at an agency looking at it for the first time might think it's a very different set of information to them as to what the clients ask is. And many times, the verbal briefs have their own limitations."
Saving time and jobs
Meanwhile, Snowflake — which recently acquired the search startup Neeva and its GenAI tech — has already integrated generative AI tools into its own marketing and sales operations. According to Snowflake CMO Denise Persson, campaign data used to sometimes take weeks to parse through. Now, more is available in real-time to help tasks like predicting pipeline forecasting and reducing churn reduction. However, that requires getting foundations in place and breaking down data silos rather than just buying tools "off the shelf."
"AI is going to save marketers' jobs," Persson said. "It's not going to take them….Time is our biggest cost."
https://digiday.com/?p=514612
September 28, 2023 • 4 min read
Some content creators are using generative AI tools to spark new levels of creativity and innovation and are sharing their experiences online in how they're using these tools to streamline their workflows and boost productivity.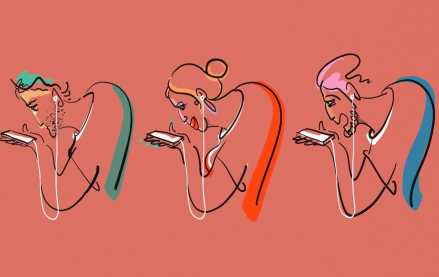 September 28, 2023 • 6 min read
In this edition of the weekly Digiday+ Research Briefing, we share focal points from Digiday's recently released reports on marketers' evolving social media tactics, including how they're using Facebook less and diving into YouTube Shorts more.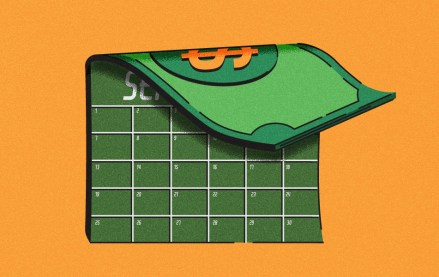 September 28, 2023 • 4 min read
In 2023, some brands' executive boardrooms are still insulated from the chill of crypto winter, for better or worse. But the rising pressure of crypto skepticism has made it more urgent than ever for companies to figure out how to use blockchain technology to support their core offerings and customer base rather than simply dropping branded NFTs and hoping for the best.