Amazon is using two accelerator programs to get brands to sell on its platform
February 7, 2019 • 7 min read
•
•
Amazon is using two accelerator programs to fuel its own business. These programs are meant to get in on the ground with startup brands, and also strike up partnerships with established companies to get them to sell with Amazon.
The Brand Accelerator Program serves to get in early with startup brands to help them get off the ground by funding marketing pushes and other costly retail logistics like shipping and inventory management. In exchange, Amazon asks for a level of long-term commitment to a doing a certain amount of business through sales and advertising on the platform. According to a company founder who was pitched by Amazon, Amazon is looking to bring about 10 brands on in 2019, targeting soon-to-launch and already launched brands — preferably, those with sustainability or mission-for-good bent.
The brands have to be able to do at least $1 million in sales in their first month on Amazon, maintain a healthy inventory level, and have expertise in digital marketing and brand building. They must also commit to funneling a minimum of 5 percent of all revenue earned on Amazon into Amazon's Paid Ads program.  
The Manufacturer Accelerator Program seeks out retailers that can help drive Amazon's private-label ambitions by doing the heavy lifting on the production end. Through that program, Amazon solicits new products to be manufactured and exclusively sold on Amazon directly. In return, Amazon will handle the marketing and promotion of the product.
It's unclear when the programs began, but they've existed at least for two years in their current forms, said sources.
"Amazon is looking for a way to keep their market share where it is, and what they're trying to do is give smaller brands, or brands built for different distribution, a way to do that while still accomplishing what they need," said Lauren Bitar, head of retail consulting at RetailNext. "The consumer market is extremely saturated. Having a website is not a silver bullet, but traditional models are stalling as well. Amazon sees that and is taking brands under its wing."
Amazon is identifying an opportunity to use its massive marketing machine, the influence of its reviews and even the power of Amazon Web Services to rope brands in who are at varying stages of maturity, and need to work with Amazon for a boost for different reasons. Newly launched direct-to-consumer brands can participate in the accelerator as an alternative to the traditional launch model, which often requires hefty bootstrapping or VC funding to get traction, as a way to help pay for expensive customer acquisition on Amazon. Amazon, after all, is where the majority of retail searches begin, according to eMarketer. Meanwhile, a traditional CPG company that has product development and manufacturing in-house but a small digital strategy can create an exclusive product for Amazon to build up its e-commerce sales.
In return, Amazon can grow not just its retail business, but its brand equity, private-label brands and advertising revenue, as well.
Amazon didn't respond to a request for comment.
What's on the table for brands
Similar to how it's trying to win over DTC brands, Amazon's accelerator brands are offered a list of perks for participating. In return, brands get free premium content on their product pages, free marketing on Amazon, visibility on the homepage and during Prime Day and holiday sales, lip service on social media and in email marketing, AWS credits to be used for their brand websites, access to a Thinkspace coworking office in Seattle, and free reviews through Amazon Vine. Vine is a reviewer program that identifies top reliable reviewers on Amazon who the company then gives free product in exchange for reviews. This program isn't open to third-party sellers, and Amazon vendors have to pay $2,500 per product to get reviews through the Vine program.
The goal is to jumpstart young brands' business on Amazon, establishing a relationship — and reliance — at the outset.
"It's so crowded for consumer brands today — if you cannot find a collaborative partnership with things that accelerate your business, whether that's with Amazon or other partnerships, you're losing out on the opportunity cost," said Alex Song, CEO of The Innovation Department, a company that invests in and launches startup brands. Song has been pitched by Amazon to participate in the Brand Accelerator Program.
There are certain points Amazon won't budge on when pitching brands on the accelerator: It doesn't "brand gate" accelerator brands, meaning if other third-party sellers offer the same product at a lower cost, the brand will have to push their price down in order to retain the buy box. It also doesn't share customer data insights beyond typical analytics, and it makes no promise that it won't drum up a private-label competitor product. It's a risk that brands have to be willing to accept.
It also promotes special projects the companies can work on together that go beyond marketing mechanics, like a co-branded pop-up retail store outfitted with Alexa products.
"What Amazon seems to realize is that when it comes to the direct brand movement, it has to figure out a way to help brands get over the stigma that Amazon is the devil or this evil monster that's going to come eat you alive," said Song. "Otherwise, they'll be missing out on valuable brands and products in the long run."
Developing products for Amazon
Private-label and exclusive products is a growing priority for Amazon, and its Manufacturer Accelerator Program (called "Our Brands" on the site) solicits manufacturers to create products for Amazon in exchange for incentives.
Mattress brand Tuft & Needle was selling first-party on Amazon's site when the team pitched the idea of creating a more affordable mattress to sell exclusively on Amazon. Tuft & Needle's core queen-sized mattress retailed for $599, which, Amazon shared, put it in the top 20 percent for cost of mattresses sold on Amazon. According to COO Nick Arambula, the company had already started production on a more affordable mattress before Amazon came knocking. Selling it exclusively through that channel meant it could be kept separate from Tuft & Needle's more expensive product selection on its own site.
Amazon didn't invest funding or offer a stipend in exchange for the product. Instead, the company said it would handle all promotion and marketing of the mattress on the site, which meant that it could get in front of a mass audience for free. In a particularly saturated category like mattresses, that was a deal, according to Arambula.
"Amazon is similar to Google in that there's a bit of pay-to-play," he said. "It's a huge search engine for products and so already, we spend a portion of our budget on Amazon marketing, both for our direct business as well as the Amazon business." Arambula declined to share specifics. It also helps Arambula avoid certain logistical headaches that come from governmental import regulations.
Having a strong Amazon business can also lift the brand off Amazon, he added, because people search the site for reviews and feedback on products they buy elsewhere. While not having direct access to customer data is a blow, Arambula said that the customer reviews — jump-started by the Vine program — offer enough insight for the company to make decisions about product fit and performance.
Amazon's "Our Brands" initiative also looks to fill blank spots in the company's product selection, without it having to go through R&D and development to do so. Merisant, the company that owns Equal sweetener, worked with Amazon to develop an exclusive sweetener, a process that went from start to finish in 90 days (a process that would typically take around eight to 12 months). Merisant North America president Brian Huff said that working with Amazon, which gave feedback on product positioning, packaging and branding but nothing else, pushed the company to work fast and more agile than it had to before, helping the company adapt techniques better suited for e-commerce than physical wholesale.
"We essentially wanted to prove to Amazon, and ourselves, that we could do it," said Huff.
Through the accelerators, Amazon is growing its own business but also positioning itself as a good-for-all brand ally.
"It's clear in conversations that they're trying to build trust," said Song. "In the world of direct brands, Amazon knows if it doesn't get past this stigma that Amazon is the devil or the evil monster that's gonna come eat you alive, it's doing itself a disservice in the long run."
https://digiday.com/?p=321449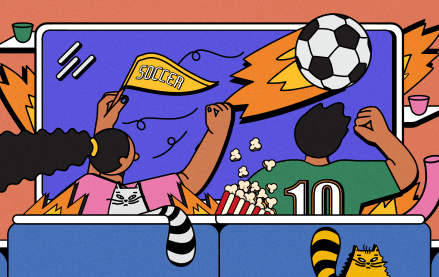 December 1, 2023 • 4 min read
Even if a game isn't make or break, sports leagues and brands want fans to be paying attention — and they're hopeful new strategies will get it.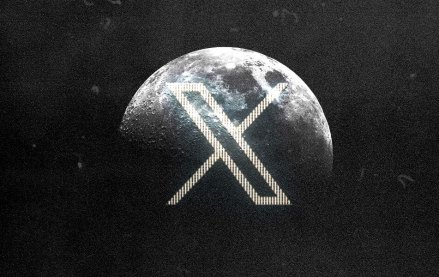 November 30, 2023 • 4 min read
In the packed DealBook conference in New York yesterday, owner Elon Musk bluntly told them to shove it.
November 30, 2023 • 2 min read
WorkTok, or CareerTok, is in full force. Combined, those hashtags on TikTok have over four billion views and it is benefiting Gen Z.