Ahead of the ANA conference, marketers take stock of coronavirus-induced changes to consumer behavior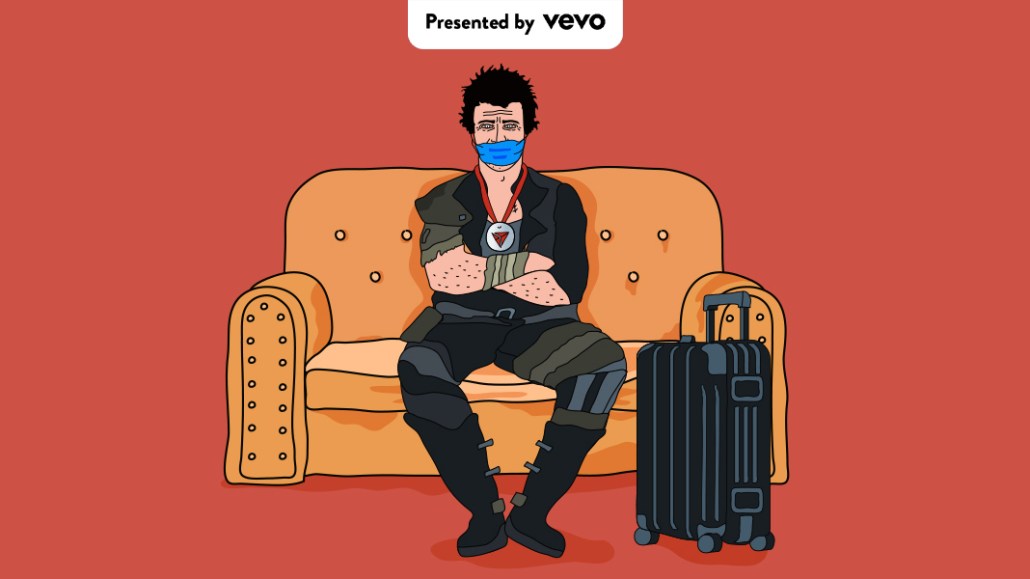 This morning, the Association of National Advertisers' annual Masters of Marketing conference is set to begin with presentations from General Motors, Procter & Gamble and Lego.
Instead of mingling at the Rosen Shingle Creek in Orlando, Florida, where marketers typically descend and sequester themselves for the three day conference, the event is yet another annual marketing conference that has had to pivot to be virtual.
Of course, the need to pivot — and to continue to do so seven months into the on-going pandemic — is top of mind for attendees and industry observers who say that ahead of the conference marketers are focused on figuring out ways to drive growth and meet consumers wherever they are now.
Some are bullish on the accelerated change that's happened to the industry as marketers who've continually touted the need for digital transformation have had to actually do it rather than just talk about it. And now that brands have had to make that change, marketers will be able to return their focus to differentiating their brands as well as defining their brand purpose.
"CMOs are really starting to wake up from their delirium that technology will solve all of their problems," said Jay Pattisall, principal analyst at Forrester. "They're starting to focus on creative solutions and what makes their brands unique as opposed to a sole focus on things like curbside pick-up and e-commerce."
Rather than focusing on adding e-commerce extensions or taking years to perfect a direct-to-consumer offering, the coronavirus has forced marketers to find ways to get their products to consumers on consumers' terms. By accelerating that shift, marketers are now able to return their focus to defining their brand purpose which will in turn benefit the long-term health of the brand, said Pattisall, and likely help with growth.
That being said, the changes in consumer behavior in recent months and whether or not those changes are long-lasting are also on marketers' minds.
"One of the biggest themes will be how has Covid changed consumer behavior in a bunch of different categories," said Jon Kaplan, chief revenue officer at Pinterest, adding that a big question for marketers is whether or not consumer behavior will go back to what it had been before the coronavirus crisis hit.
Kaplan, who will kick off today's conference with a conversation on positivity with Pernod Ricard CMO Pam Forbus, said that marketers are not only thinking about the content and context in which their ads show up next to, but curious about the mood of consumers when they are shown their ads.
"One of the newer discussions we're having is about the actual mindset of the individual when they're on various platforms," said Kaplan. "Are they in a positive and productive place? Or are they feeling overwhelmed, angry or sad, given everything happening in the world. CMOs are wondering how that mindset affects the effectiveness of their advertising and their brand."
Others worry that marketers will use coronavirus as yet another excuse for the stagnation of brands' growth. "CMOs might be perfectly happy to hide behind Covid-19 as a reason why things are different," said Michael Farmer, executive chairman at TrinityP3 and author of "Madison Avenue Manslaughter," adding that CMOs might say, "'Another reason we're not growing is that people aren't shopping in the same way and it's been completely disruptive in certain industries."
Farmer said that CMOs have been too focused on cost reduction to the point that agencies are no longer able to help marketers grow their brands. "Companies can't cost reduce their way to success in the long term," said Farmer, adding that the strategy hasn't led to growth for most marketers. "They've been doing it for 10 years, but I don't see how they can do it another 10 years."
Aside from growth and the changes due to the coronavirus, marketers will likely speak to the need to be truly diverse and inclusive not only in their representation in commercials, but also in their workforce. While there's been a focus on diversity and inclusion at agencies in recent months, industry observers believe that marketers will likely speak to this issue throughout the conference as it's "a top priority for agencies and companies," said Pattisall. "It's corporate citizenship."
https://digiday.com/?p=381241