'One drink became five': Ad agency couples tell their stories on Valentine's Day
February 14, 2018 • 5 min read
•
•
Agencies are rethinking dating policies, but the industry is rife with couples who found love at work. In honor of Valentine's Day, here are the stories of five couples.
PMG's Mari Diaz and Martin Rudler
Mari Diaz, an account lead at PMG, and Martin Rudler, a senior account manager at the Fort Worth, Texas, agency, worried about dating as colleagues. But that didn't stop them, thanks naturally to an agency trip to a Miley Cyrus concert.
"The romance of that entertainer and concert was too much for us," Rudler joked.
"We first bonded over the fact that we were both ambitious," he said. "That's how I showed my charm to her."
They still tried to keep their relationship a secret from the rest of their office, but that didn't last long. They eventually moved to Austin, Texas, where they launched a PMG office from their apartment. Today, the office they run has more than 20 employees. There are days the couple won't even see each other at work, but when they do, Diaz said they are good keeping their relationship at home.
Still, Rudler said, "When the day becomes a little overwhelming, it's nice to pull her aside and talk to her about whatever is going on."
Leo Burnett Chicago's Luis and Trisha Marques (and little Luca)
Luis and Trisha Marques first met when both were working at Crispin in Boulder, Colorado, in 2012. Luis was on a work visa from Madeira Island and an intern, while Trisha was working as an account supervisor. They began dating after long hours of working on product design for the same client project.
"At Crispin, it was like everyone dated each other," said Trisha. "It's a small town, and everyone there is a transplant, so everyone hangs out together and the agency becomes your family. A lot of relationships bud from that."
Then Luis' visa expired, and he had to return to Europe. The couple began a long-distance relationship. Eleven months later, Leo Burnett Chicago hired him. Trisha also got a job at Leo Burnett and began work as an account director a week after Luis began his job. "She was jealous I got a job at Leo Burnett," said Luis. "She had always wanted to work there, so I told her she should apply."
Today, they are married in Chicago with a 1-year-old boy named Luca, a true product of agency love.
Rain's Emily Emerick and Andy Sheffield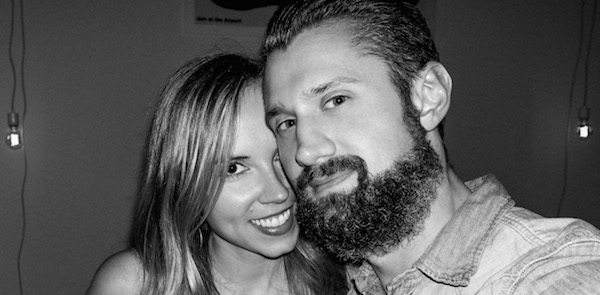 Emily Emerick, Rain's vp of operations, and Andy Sheffield, freelance creative director and photographer, first met in the spring of 2014 when he came to Rain to do freelance work for the digital consultancy. Three years later, Emerick and Sheffield are still dating and working with each other.
It wasn't until Sheffield moved into Emerick's neighborhood in Brooklyn that the two got together outside of work. "I was like, we should get drinks after work some Friday," said Emerick. "One drink became five, and we ended up talking all night."
The secret romance didn't stay secret for long.
"I don't think anyone believed that she was just waiting around for her neighbor to come to work," Sheffield said.
Emerick said it's refreshing to date someone in the same industry who understands the long hours. She and Sheffield don't always leave their work at the front door. They've been working on a photography art project together for the past year.
"We definitely have a foundation of making things together," said Emerick, "so there's not this separation of 'OK, we're home; we're not talking about work anymore.'"
Wunderman's Christine Watts and R/GA's Ben Peppernell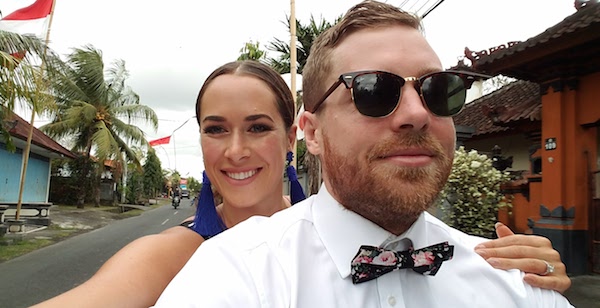 Not all couples who meet at the same agency stay at the same agency. Christine Watts, Wunderman director of business development for North America, is married to Ben Peppernell, senior copywriter at R/GA. But what relationship doesn't need some healthy competition? The couple first met while they were working for Wunderman in 2011 in Sydney, Australia.
"I noticed him on the basketball team and liked his nice arms," Watts said. "He was too nervous to talk to me, so pretty much ignored me."
"I was not nervous," Peppernell contested. "I was just really throwing myself into the game."
In 2014, the couple moved to New York, and Peppernell started to work at R/GA. "Just like Mr. and Mrs. Smith, we're pretty tight-lipped about any confidential work stuff," said Peppernell. Since they have very different jobs, Watts said they are only competitive about who works at the better agency.
"If we were both creative, I'm not sure how we would live together under the one roof," added Peppernell. "I'd keep my ideas notebook in a locked safe. But luckily, we're not."
Peppernell and Watts got married last June. Work tends to melt into their everyday lives, but when they get the chance, they enjoy going to brunch, traveling and fostering rescued animals.
EP+Co's RG Lacandola and Jillian Cornette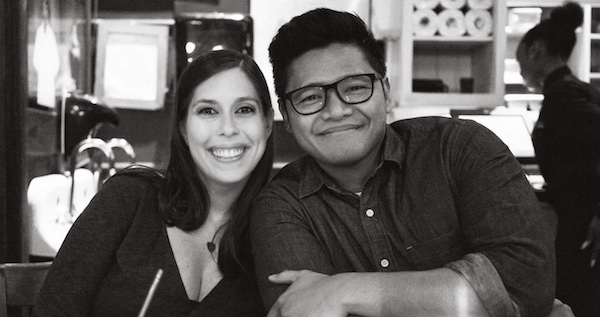 RG Lacandola, associate creative director at EP+Co., and Jillian Cornette, content producer at EP+Co., first met at Deutsch in 2011 when Cornette was a producer and RG was an art director. They were friends for two years before their relationship blossomed into a romance over cheese tots one night at Crif Dogs in Williamsburg, Brooklyn.
"I remember when we started dating, we didn't tell anyone at Deutsch, so people would vent about the other person to one of us, and we'd laugh and compare notes at the end of the day," said Lacandola. "When people finally figured it out, I noticed people watching what they said."
Cornette said there are a lot of perks to working with Lacandola. "You always have someone to commute with, an awesome lunch buddy and someone to bounce ideas off no matter what time it is," she said. "Plus, you both know everyone at work, so you don't have to constantly explain who your co-workers are. 'Remember Bob from media?'"
https://digiday.com/?p=275939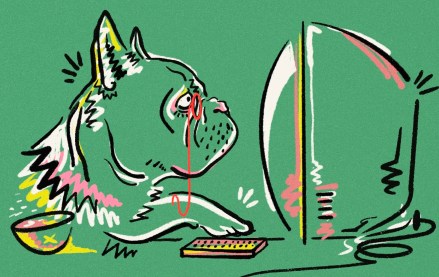 October 2, 2023 • 7 min read
•
•
When it comes to agencies, both of Meta's older sibling social media platforms may be past their primes.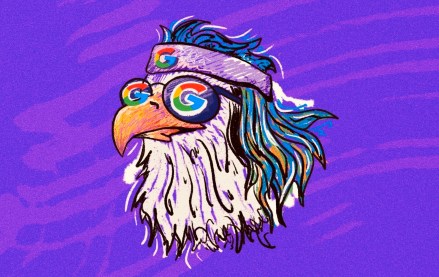 October 2, 2023 • 3 min read
•
•
The legal battle sees Apple and Google et al attempt to conceal their inner workings, developments that mirror the experience of their media customers.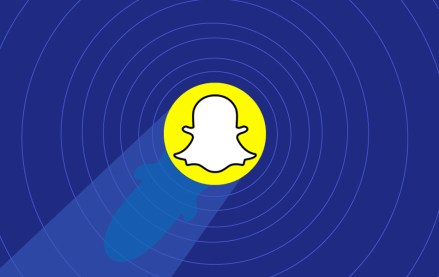 September 29, 2023 • 3 min read
•
•
"We are not diminishing the importance of AR," he said. "In fact, we are strategically reallocating resources to strengthen our endeavors in AR advertising and to elevate the fundamental AR experiences provided to Snapchat users."