The U.K. advertising market seems to have had a fairly resilient 2015 in terms of ad spend, despite weathering some difficult market challenges: ad blocking and rising consumer privacy fears chief among them.
Digital ad spend grew 16.4 percent year on year to £8.6 billion ($12.2 billion) in 2015, predominantly driven by (surprise!) mobile, which accounted for almost 80 percent of the growth, according to the IAB/PwC Digital Ad Spend study released today.
That's made it the highest digital ad spend year-over-year rise since 2008, and it's driven in part by the ever-growing amount of internet-enabled gadgetry populating the average U.K. household: 8.3 devices per home.
Although smartphones are the most common device, with an average of two per home, connected TVs saw the biggest rise in ownership. Mobile accounted for 30.5 percent of all digital advertising spend – at £2.6 billion ($3.7 billion) — up 60 percent year on year.
Video ad spend has risen every year, but it took a giant leap in 2015, with U.K. advertisers ploughing £711 million ($1 billion) into video, almost two thirds more than the previous year. Video spend on mobile rose 98 percent to £353 million ($502m).
However, some agencies have argued that reports like this, while useful historically, need to provide more context behind the figures, rather than relying on the "big numbers" as a measure of success.
"Digital used to have a bit of an inferiority complex when compared against TV and other forms of established media," said Paul Mead, chairman of VCCP Media. "But that's no longer the case. It's a mature channel and it's also converging with everything else. Part of digital's problem has been that it's over focused on the big numbers, and not enough on whether people are seeing the ad; if the creative is right, or if the ad is using up a big part of a person's data package."
Instead, Mead called for more context behind the figures. "It's clear the spend is following the eyeballs, but that's just showing the changing nature of the market and how it's driven by how technology is changing consumer habits," he said. "It's not actually showing that the industry is doing anything better." In fact, the numbers mask some very significant challenges in the world of digital advertising, he said.
That struck a chord with Alex Smith, head of digital planning for Group M media agency Maxus. He said it's encouraging to see that advertiser spend on mobile is finally catching up with people's consumption habits. But he added that although the figures are indicative of a buoyant media market, advertisers shouldn't get carried away and forget one significant undercurrent: ad blocking.
"The overall spend increases in digital advertising are encouraging, but the 'watch out' is that we need to ensure we're more respectful with our ads," he said. "There's a lot of inventory out there, and although [as an agency] we're not being affected in our day-to-day by it yet, we can't ignore the fact it exists and so where we can we must do our due diligence in terms of creative."
Indeed, to get around blocking, publishers have been turbocharging native ad propositions, whether in the form of a content studio, or the creation of more ad formats that mirror the editorial environment and quality. That's spotlighted in the study, which showed a 50 percent year-over-year rise in native or "content marketing" campaigns, taking the total to £776 million. Though the term "native" is pretty broad, so that figure covers the more traditional form of native: "advertorials" and ads that run in social media feeds.
Ad spend on social media sites grew 45 percent to £1.3 billion ($1.8 billion), swallowing up 41 percent of banner and video display ad spend (71 percent of social media spend went on mobile, naturally).
The report also showed that the lion's share of display ads — 60 percent — valued at £1.6 billion ($2.3 billion) was traded programmatically in 2015, up from 47 percent in 2014.
Direct sales account for only 37 percent of display ads. Dan Bunyan, senior manager at PwC, notes there have been three major changes in media owner strategy when it comes to selling display ads: A shift in sales from networks to real-time-bidding exchanges; a shift from direct to programmatic direct, and a movement away from open to private marketplaces.
"It's almost gone full circle in terms of the desire for a more controlled environment to sell in. We predict programmatic will account for 80-90 percent of display ad sales by 2019," he added.
https://digiday.com/?p=172261
December 8, 2023 • 3 min read
For Atlas Creative, expanding into Roblox is not solely a play to scale up. The company believes there are concrete benefits that will come with having a hand in multiple metaverse platforms.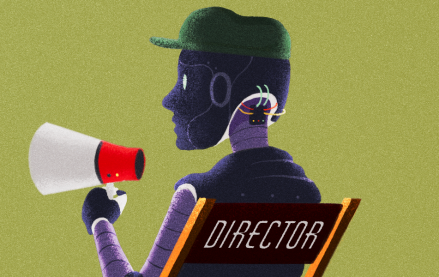 December 8, 2023 • 5 min read
Since ChatGPT became a breakout hit, the names of numerous AI companies and products have entered the cultural vernacular.
December 8, 2023 • 4 min read
Even as linear TV ad spend declines, 23andMe is reinvesting in the channel to boost brand awareness.