At a recent internal discussion hosted by a major agency holding company, women decided to start the conversation — meant to be about diversity in the industry — by sharing their stories of being sexually harassed at work. One by one, each gave what they called their "me too" moments. Then, one of the executives in the room stood up and said, "Thank you for sharing these stories. I want to be 100 percent clear that none of this is what we stand for."
"I couldn't really believe it," said one woman in attendance. "I almost felt like this was unheard of, that people were coming out and saying things we all have known for years, and leadership was asking us to and telling us this wasn't OK."
Call it the Harvey Weinstein effect.
The bombshell revelations that Weinstein, the iconic filmmaker, had systematically harassed and sexually assaulted women for years have had a curious effect beyond the entertainment industry. From media to the hospitality world, people have come forward with stories of their own — leading, in some cases, to perpetrators being fired. At GQ, Rupert Myers, a writer, was fired after a woman accused him of sexual assault last week on Twitter — days after a list of "Shitty Media Men" was circulated in media circles. About 200 women in the animation industry have spoken out with their own experiences.
After all, there apparently are plenty of Harvey Weinsteins in the agency world.
"My Facebook has been blowing up for the last week or so," said another female executive. "People inside advertising acknowledging they've worked at places where harassment was a thing, or they've experienced it, too. Anyone else who worked at those agencies knows who they're talking about."
Multiple women Digiday spoke to for this article said women have been "exposing" harassers for years, in their own way. "We tell stories to our co-workers and friends; we hear stories in and around the walls of agencies," said one female industry executive. "Seeing shit go down at parties, and you're like, 'Whoa, isn't he married, and isn't she an intern?'" She added that she would then warn friends to avoid that person.
"Social media has amplified our voices," said another executive. "Now, we have a megaphone. It's a lot more dangerous for the men who've done this. Because we used to whisper about it at parties but not say it out loud." 
Some are speaking out more publicly. Mary Keane-Dawson, global chief executive for performance media at The Marketing Group, wrote in The Drum about her experiences with sexual harassment in the industry, while on LinkedIn, creative Leslie Singer detailed past experiences with her boss.
Multiple agency employees said their bosses and leadership are publicly calling for people to come to them if they've experienced harassment. The agency knows it must solve this, but it also can't risk someone being outed on Facebook. "No holding company or agency CEO can afford to have you on their payroll if there's even a whiff of this, whether true or not," said the woman who attended the agency event.
A female industry veteran said she doubts the Harvey Weinstein effect will result in major change. "I think even people who have been badly burned or violated always have that part of them that's dying to come out and tell everyone about it, but any thought of acting on it is so often squashed by that underlying feeling of guilt of, 'Do I want to ruin someone's marriage, career, kids, life?' or fear — 'Do I ever wanna work in this town again?' — sort of thing," she said.
Industry activist Cindy Gallop has called on women in the industry to name and shame sexual harassers, as well as the agencies that condone them. She said she's received many emails. "My inbox makes it clear there's the advertising industry white men work in, and there's the advertising industry the rest of us work in. They're like night and day. The white men's ad industry is day, and everyone else's is night. Dark as hell. Please be willing to speak up publicly to end this once and for all. Email cindy@ifwerantheworld.com," she wrote in a public Facebook post. But she said few are willing to speak up publicly.
"Fact is, we're still going to be looked on as a liability if we come out," said an employee who claims a former colleague harassed her for years before she quit. "Our best recourse is to go to our HR or CEO and hope they get it right. Putting it on Facebook or in some sort of list like Shitty Media Men isn't going to work — and it isn't right."
"We have all been subjected to the greaseballs of advertising forever now," said one veteran of the industry. "And in all this time across so many industries, look how very few people have come out, truly out, to talk about it — only a handful of big stories like this over the years. And in our industry? One or two."
Another female executive, who recalls a former boss making lewd comments to her, said the Weinstein revelations and the subsequent #metoo social media campaign where women shared stories about being sexually harassed have brought up memories for her. "Now that the conversation has been elevated, I see it as what it was: harassment. At that moment, I was too naive to see it like this."
"This absolutely will have an effect," said one major industry CEO, noting that employees have informed him that someone in the agency, or in a few cases, clients, were sexually harassing them. "But the fact is that it's not as bad here as in Hollywood."
Some women pointed at the publicized case of former JWT global CEO Gustavo Martinez, who last year was accused of sexual harassment and has since been ousted — although he still has a job, and the case still plans to go to trial.
"Because of that, every industry is looking inward," said one female agency executive. The woman said that more men are waking up to what's gone on and are "outraged" about the incidents. "They're taking part in the change," she said. "It comes at a time for an industry that's seeking change. The result of that is that people will come forward and keep agencies honest."
https://digiday.com/?p=260431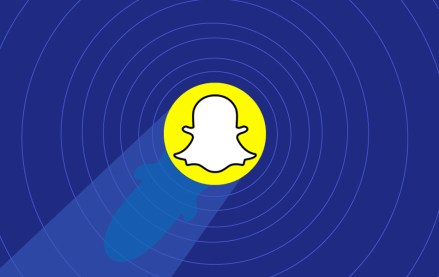 September 29, 2023 • 3 min read
•
•
"We are not diminishing the importance of AR," he said. "In fact, we are strategically reallocating resources to strengthen our endeavors in AR advertising and to elevate the fundamental AR experiences provided to Snapchat users."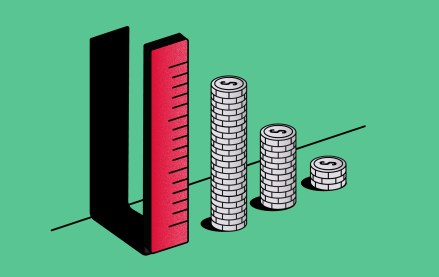 September 29, 2023 • 4 min read
•
•
In Q4 of this year, Activision Blizzard Media is launching in beta a new measurement tool dubbed the Attention Measurement Scorecard. The goal: to raise brands' and marketers' confidence in in-game advertising.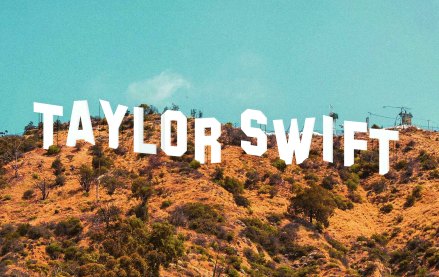 September 29, 2023 • 4 min read
•
•
The concert film will likely help build on cinema advertising's momentum after Barbenheimer.