'What got us here won't get us there': Agencies experiment with promotional structures to cultivate talent
March 3, 2021 • 5 min read
Ivy Liu
The work-from-anywhere trend that's arisen in the wake of the coronavirus pandemic has, in some ways, made the battle for talent more fierce than ever.
To compete, some media and marketing agencies have thrown out their traditional hierarchy-based promotional and career-path development structures to ensure they attract and retain the best talent.
Digital services agency Jellyfish, which has 2,000 employees globally, has gotten rid of the traditional line-management structure entirely. Traditional heads of departments and heads of regions no longer exist — a model that fully rolled out seven months ago. Instead, the agency has created a system in which every employee is assigned a five-person support network to help cultivate and support that individual's career path within the business.
Everyone gets a people partner, a capability partner, a finance partner who helps develop business acumen, a buddy (typically a peer) and mentor. Between them, they assist their assigned individual on developing their skills, career, and determining the best way to measure their performance to apply for promotions. They also support on personal issues, such as mental health, that have become more pronounced in the remote-working environment.
"There's a reason there is a whole industry for personal trainers," said Jellyfish CEO Rob Pierre. "It helps to have someone monitoring your form and then you progress and feel better. That's the environment we've created."
The agency has stripped the hierarchy out of its promotional structure. Promotions are no longer signed off by individuals, but by panels of Jellyfish staff which are rotated for each assessment. Team members needn't wait for any new openings, but can apply for a promotion whenever they think they have good evidence for it. Once they do, they can work with their support network to make a business case (anonymously) for their promotion by showing what outcomes they have created for the company. The panel will then judge the case blindly, without knowing who specifically the individual is. That ensures any unconscious bias is eliminated in the process, Pierre said.
"The traditional hierarchy doesn't work anymore, everyone is hitting glass ceilings all the time. It is so subjective, it becomes a political nightmare because your progression becomes a product of how much you do for your boss," said Pierre. This new set-up helps ensure that people get into the mindset that contributing to the company's collective goals is what's important and is what gets rewarded.
"There is zero unconscious bias this way. You can be 20 or 50 years old, from Mumbai or London — all we are looking for [to give promotions] is business outcomes," he added.
As people have become more accustomed to coping with the fallout from the pandemic over the last year, they've become bolder about requesting more flexibility either in existing jobs, or when applying for new ones, according to several recruiters Digiday spoke to to for this article.
"People care less about a hierarchal career trajectory now and more about a job that really lights them up inside," said Stephanie Nadi Olson, founder of flexible talent firm We Are Rosie. And they're feeling more empowered to express those needs, she said.
"People are starting to get more vocal about what works for them. Covid has shifted the dynamic of the employer having all the power, to the employee having the power," added Nadi Olson.
Atlanta-based creative agency Dagger is among those that completely remodeled its promotional and career path development structure. Typical career progression had involved juggling a bunch of additional direct reports or taking a client-facing management role — spending more time in meetings and less time on the creative work itself — to move up the ladder.
Dagger replaced that template with two career path tracks: a client track and a craft track each designed to foster developing those skills. The ultimate goal is to boost job satisfaction, and ensure people feel rewarded for cultivating the skills they feel most passionate about.
"From a creative standpoint, it was a one-size fits all approach before," said Melissa Withorn, group lead creative director at Dagger. "You had to be the extrovert in the room in that predetermined mold."
The agency is now hearing from candidates based in New York, Los Angeles and Nashville — cities it wouldn't typically have had a lot of interest from — who want to continue working remotely, have more flexibility and more control over their career progression, she added.
"It's one hell of a classic example of what got us here won't get us there," said Christofer Peterson, SVP of people and culture at Dagger. "This last year has challenged us to think in ways we haven't before. To get to the heart of what we need from our team, and what we can do to give our people what they want. People want to be themselves without compromise."
Experimenting with legacy promotional structures and hierarchies may be easier for agencies that are more agile than larger groups which have more rigid, global structures.
"With a traditional pyramid structure, opportunities for meaningful progression are limited — after all, you can only have so many people running the business. Inevitably, in that model, you are going to lose some good talent," said Pippa Glucklich, chair of Liberty Hive and former CEO of Dentsu Aegis media investment arm Amplifi and co-CEO of Starcom.
She said that during her time at agency holding groups people often requested promotions simply to obtain a better job title. "Agencies have been guilty at times of promoting people simply because a client likes them or they've won a new business pitch — but being a successful senior leader requires far more," she added.
A side effect of these kinds of legacy promotional structures is they can lead to bloated organizations. Last year holding groups were forced to make deep cuts: WPP axed 5,000 jobs in the first six months of 2020, while IPG cut 4,100 roles, according to the groups' annual statements. Meanwhile, Omnicom also cut 5,900 roles throughout the year and Dentsu Aegis cut 6,000 roles in December.
Glucklich believes a matrix structure is a more inclusive and sustainable model for the future, though naturally more difficult for businesses of certain sizes and structures to pull off. "Making a sideways move in a matrix structure, which comes with recognized personal and professional development opportunities, is far better than getting a grander job title, but one that is meaningless in practice," she added.
https://digiday.com/?p=400410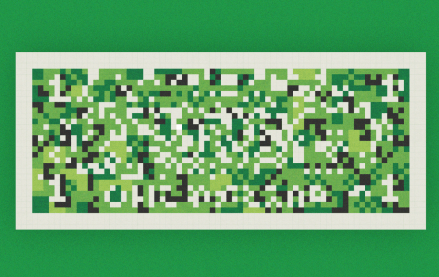 September 21, 2023 • 3 min read
Ducati has legitimate reasons to investigate Web3 tech as a marketing tool. Building a community of Ducati enthusiasts, or "Ducatisti," has been a core element of the brand's marketing for decades.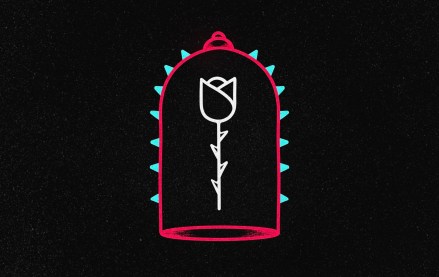 September 21, 2023 • 5 min read
In this edition of the weekly Digiday+ Research Briefing, we share focal points from Digiday's recently released reports on agency and brand confidence in TikTok, and on how publishers are making Instagram work for them.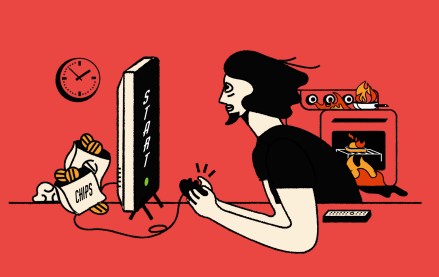 September 21, 2023 • 4 min read
While this is the first gaming related livestream Fandom has done with Instagram, it's part of a bigger push to celebrate and embrace the vast gaming community among the Gen Z demographic thriving on Instagram's platform.