After hitting pause on ad spending, advertisers figure out how to proceed
March 25, 2020 • 4 min read
For a national retailer, the coronavirus hit the U.S. just as its peak sales season for the year began. Typically, during this time period, the retailer spends more on advertising to account for that while also promoting new products. But now, due to the coronavirus pandemic, the retailer is one of a number of marketers reevaluating if it should be advertising, how it should advertise if it does and where its messages should show up.
This retailer (the agency that represents the brand declined to share who it is) has been working with its media agency to come up with different plans to potentially implement — keeping the advertising running or shutting all ads. At the moment, the company implemented a hybrid approach: The company has reduced its television presence with plans to go back to TV in the coming weeks but maintained its digital advertising.
For marketers in categories that haven't pressed pause altogether — typically those in categories heavily impacted by the pandemic like travel, tourism, restaurants and some entertainment have stopped advertising — reworking marketing plans amid the coronavirus is the new norm. For some, it's about figuring out how to retool out-of-home and events plans for elsewhere. For others, it's about reducing frequency on television and online, especially next to news about the virus. Agencies say there is no one-size-fits-all approach to what clients press pause on or retool.
"There isn't a client out there that isn't reevaluating their media plan, regardless of category," said Anthony Koziarski, chief media officer for PHD. "I wouldn't say everyone is panicking and hitting pause. Instead, we're reevaluating the media plan and campaigns that are going into the market."
Plans are constantly evolving across the industry for those still advertising. "It's a little bit all over the place," said Kevin VanValkenburgh, chief media officer for The Tombras Group, when asked what's been paused or what's been retooled. "But the truth is, if you've got a TV campaign that doesn't fit the climate you pretty much have to pause it. You don't want to be out there shouting the wrong message and doing something that's not going to help your brand."
As marketers and agencies work to retool marketing campaigns they are looking for potential risks as well as areas that could help brands. Some marketers are looking to avoid advertising next to coronavirus news and, as previously reported by Digiday, putting it on block lists. Others are grappling with the loss of audience for out-of-home campaigns and looking to find ways to replace that audience online. Agencies also say they are working with marketers to find ways that brands could help consumers amid the crisis to help bolster brand health. For example, marketers that are changing production lines to produce hand sanitizers like Anheuser-Busch and LVMH will likely see a brand lift due to doing so.
Generally, if something needed to be paused by a client — i.e. is it too cheerful? Too promotional? Would it be seen as tone deaf? — it likely has been already. "You're not going to run a campaign for tourism or one that's about the joy of flying right now," said a digital agency CEO. "You're also not going to advertise products or services people aren't able to get right now, those will be saved for another quarter. It doesn't make sense to put money behind that right now."
As for the retailer, the company's current plan with its media agency isn't set in stone. As the situation continues to evolve, the retailer is working with its agency to continually reevaluate if the contingency plan still makes sense in the coming weeks.
The problem is the company doesn't have sales data to refer to to help make decisions, as its peak selling season is just beginning. It's also unclear how consumers will react to a new product campaign amid the 24-hour news cycle of the pandemic and the potential for long-term brand damage if the marketing is insensitive is top of mind. Another issue for the retailer is if life will resume back to normal will its season still viable later in the year.
"You can't come off as someone trying to capitalize on or taking advantage of the situation," said VanValkenburgh. "What you have to do is you have to be empathetic and understanding that within 24-hours basically the whole world changed. There's still business to be done but you have to figure out how to place [your brand] in the mindset of someone who's not going to work anymore or maybe losing their job or maybe having their whole life turned upside down."
https://digiday.com/?p=362446
September 28, 2023 • 4 min read
Some content creators are using generative AI tools to spark new levels of creativity and innovation and are sharing their experiences online in how they're using these tools to streamline their workflows and boost productivity.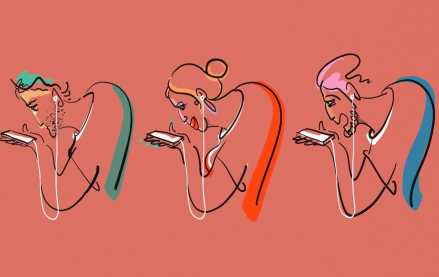 September 28, 2023 • 6 min read
In this edition of the weekly Digiday+ Research Briefing, we share focal points from Digiday's recently released reports on marketers' evolving social media tactics, including how they're using Facebook less and diving into YouTube Shorts more.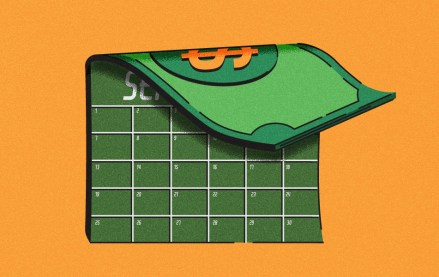 September 28, 2023 • 4 min read
In 2023, some brands' executive boardrooms are still insulated from the chill of crypto winter, for better or worse. But the rising pressure of crypto skepticism has made it more urgent than ever for companies to figure out how to use blockchain technology to support their core offerings and customer base rather than simply dropping branded NFTs and hoping for the best.