Why advertisers tap pizza delivery app Fooji for giveaways
May 30, 2018 • 3 min read
•
•
Despite Papa John's financial difficulties and controversies last year, the pizza chain brought people joy in May with a simple offering: Tweet #GarlicSauce and the pizza emoji, and Fooji will steer you to a private url where you can buy an 8-pound bottle of garlic sauce. Cue the loving tweets, even if it cost people $20 per bottle.
https://twitter.com/invictushearts/status/995087358054879232
Papa John's didn't pull off the stunt alone. The company hired Fooji, a tech startup that helps coordinate the logistics of selecting winners and delivering them their prizes. Over the last few months, Fooji has worked with Hollywood studios for "Incredibles 2," "Avengers: Infinity War" and "Silicon Valley" as well as cable TV network Fox Deportes, streaming service LiveMe and convenience store chain Wawa.
Beyond buying ads on social or via influencers, advertisers have been paying companies like Fooji to market new products, concerts or premieres. The campaigns vary in length and cost, but the overall hope is that they create fans out of the winners and spur excitement from the enthusiasm shared on social media.
"Papa John's was unique because it was a large-scale campaign where the fans actually purchased the product," said Erik Zamudio, Fooji's co-founder and chief business officer. "After tweeting out the call to action, fans were taken to a microsite where they were able to purchase exclusive Papa John's merch and gallon jugs of garlic sauce."
Fooji started in 2015 with a focus on emoji-based food ordering. The company admitted to ABC News that it was inspired by Domino's pizza emoji-based ordering.
"We thought it was a novel idea and cool, but very limiting to just use a pizza emoji. Why not do the entire menu of emoji characters available?" Gregg Morton, Fooji's co-founder and CEO, told ABC News in June 2015.
Three years later, Fooji still gives away pizzas via emoji. The company, based in Lexington, Kentucky, has 27 full-time employees. Fooji has raised $4.2 million to date, according to the company, and has expanded beyond delivering pizza and beyond serving Manhattan.
To promote the season five premiere of HBO's "Silicon Valley" in March, Fooji delivered 714 pizzas in customized boxes in San Francisco, Los Angeles and New York. Some pizzas were delivered by drone, a first for Fooji. Fooji later used drones again to promote a French Montana concert for LiveMe.
"The delivery mechanism depends on the goals and requests of the client," Zamudio said. "We're always adding new, exciting delivery partners to help our clients make the biggest splash and deliver the best experiences to their fans."
@streamLiveme dropping off party invites like.. Imma have to come thru drippin to the #ConcertAtTheCastle with #FrenchMontana pic.twitter.com/FhTmL8xlgY

— Dyvon (@ItzDyvon) May 12, 2018
For the "Silicon Valley" campaign, Fooji said it generated about 19,000 tweets and 11.6 million impressions. Like typical marketing campaigns, companies provide Fooji with a number of free items and an overall campaign budget. Average activations cost between $50,000 and $300,000, Zamudio said. Fooji supports giveaways and sweepstakes.
Fooji isn't the only giveaway company. Surkus, also founded in 2015, helps advertisers connect with potential fans based on interests and demographics. Companies provide a free experience or other giveaways. Some companies, like Samsung, have paid hard cash to get people to attend events.
Surkus closed on a $10 million funding round this month, and it said it plans to expand internationally and incorporate blockchain tech into its platform.
Meanwhile, Fooji fans are praying the pizza doesn't go away.
https://twitter.com/gofoojihelp/status/1001254911890415616
https://digiday.com/?p=289428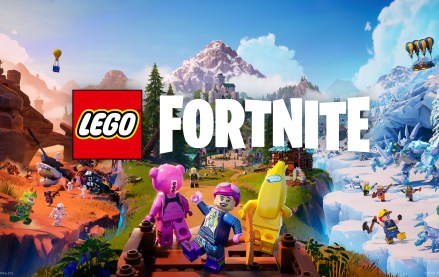 December 7, 2023 • 4 min read
The game worlds of "Lego Fortnite" are 20 times the size of the digital environment of "Fortnite: Battle Royale" — and they're built completely out of virtual Lego bricks, making the entire experience a showcase of the Lego brand.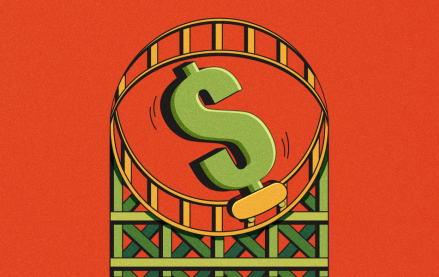 December 7, 2023 • 5 min read
In this week's Digiday+ Research Briefing, we examine the challenges facing programmatic advertising, how publishers, brands and retailers are giving up on X, and how publishers and brands are rapidly increasing their use of AI, as seen in recent data from Digiday+ Research.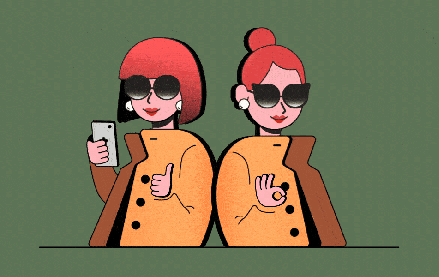 December 7, 2023 • 4 min read
The creator economy is on its way to becoming more like the programmatic market than many advertisers realize.