It suddenly feels like blockchain is everywhere — and that includes media and advertising. Here's what to know.
What it is
Blockchain is the technology that underpins cryptocurrencies like bitcoin; it's essentially a massive Excel sheet that operates in a decentralized network format. That means that the data can have large amounts of information that can be transmitted and added onto, without compromising on security. You can't change the blockchain — and for data purposes, not one person or entity can destroy it.
What it isn't
Blockchain is not bitcoin. While that's what it is best known for, bitcoin is basically a digital currency that operates on blockchain. The blockchain developed for bitcoin was developed specifically for it — which is why other uses for it were only developed much later. And while bitcoin works because it is anonymous, blockchain for other types of businesses don't have to be anonymous. In fact, they shouldn't be: Participants are able to tell where data came from so they can trust that it's real.
Use in media
Monetization: This week, blockchain content distribution platform Decent announced the launch of Publiq, a "rewarding" process that will let writers and creators distribute content on the blockchain and get paid immediately.
Advanced TV: A new technology by Comcast's advanced advertising group lets brands make ad buys on both broadcast and OTT TV using blockchain technology. The group, which has brought together Disney, Altice USA, the U.K.'s Channel 4 and TG1 Group in Italy, plans to — in 2018 — let marketers, publishers and programmers share data without having to pool it in any one place. A CPG marketer, for example, would be able to use data from a content producer like Hulu to understand how to target its ad buys without receiving the actual data itself.
Fraud: In June, MetaX and the Data & Marketing Association launched adChain, an open protocol on the Ethereum blockchain that tags a piece of creative and follows it on the internet to make sure someone sees it, determining who it was as well as what actions were taken afterward. Like Comcast's approach, adChain lets multiple parts of the industry, from agency to publisher to marketer, work together without dependency.
Whitelisting: MetaX also runs an adChain registry in collaboration with the DMA and ConsenSys that uses a cryptocurrency called "adToken," which incentivizes people to determine whether a publisher can be whitelisted or not (or is deemed reputable or not). Brands can then decide to spend money only on those publishers.

Ad buying: New York Interactive Advertising Exchange, which will be a marketplace where brands, publishers and agencies can buy and sell future ad inventory will launch this year, in partnership with Nasdaq. The idea is to automate contract execution as long as conditions are met. It plans to first support only digital ad buys.
The problems
Blockchain isn't widely adopted: Fred Askham, associate director of analytics at IMM, which is looking into using adChain, said while fraud is a big concern, the big problem in the industry is adoption. Blockchain relies on multiple "nodes" and players, and if people don't participate, it doesn't work. "In the advertising industry, we've seen this happen a few times where the tech to measure something comes out and then there is some lag time," he said.
It's too theoretical: Comcast's platform won't launch until 2018, while NYIAX is still in the proof-of-concept phase. Most moves in blockchain are in the theoretical phase, with their realization expected to be years away, if they even happen.
It won't scale: Dave Morgan, CEO of Simulmedia, whose investor Union Square Ventures recently announced a major blockchain investment, said blockchain's biggest promise is in ad delivery, but scale remains an issue. "It's good for problems that are easy to solve on an individual level but hard to compute overall," he said. "It's really about five years away, if not more." For example, an Ethereum-based blockchain processes 20 transactions per second — light-years away from how quickly real-time bidding works. Research firm Gartner places blockchain right before the "Trough of Disillusionment."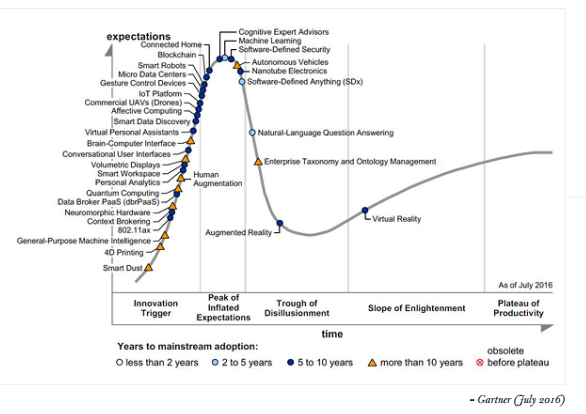 It won't work for many types of transactions: Jon Heller, co-founder of FreeWheel, which worked on the insights platform and is owned by Comcast, said that where there is no secondary market, like in the premium video space, blockchain for smart contracts doesn't make sense. "Premium inventory doesn't have this commodity-like feeling," he said. "The parts where it makes a ton of sense is that it lets you trust a transaction without having to trust the counterparty. So that's not everywhere in marketing, but it's in a decent number of things in marketing."
The counterargument
"There are few technical barriers. Blockchain has proved itself robust and adaptable to dozens of high-impact use cases. Companies need to develop compelling-enough applications that it can make a real impact. This is already happening," said Alex Tapscott, author of "Blockchain Revolution." "As I say, the future's not something to be predicted; it's something to be achieved. We're seeing people achieving amazing things already."
https://digiday.com/?p=245764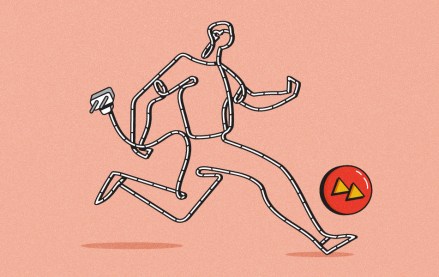 September 22, 2023 • 4 min read
Women's sports are having a moment. Brands, media companies and agencies are looking to get in on the action.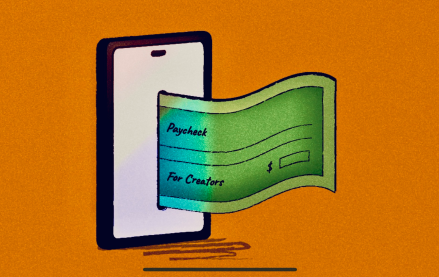 September 22, 2023 • 6 min read
The Hollywood strikes were supposed to be a game changer for many of them, but the situation hasn't quite lived up to the hype.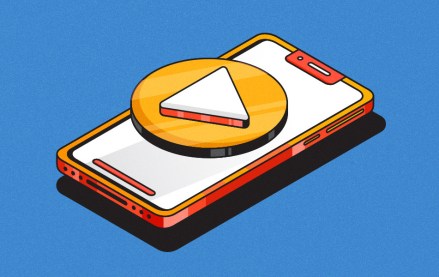 September 22, 2023 • 5 min read
Given the rise of short-form video, agencies that focus on the format, rather than specific platform expertise, will reap the rewards.