Advertisers' protracted pursuit of cross-media measurement is gathering pace.
May 17, 2021 • 6 min read
•
•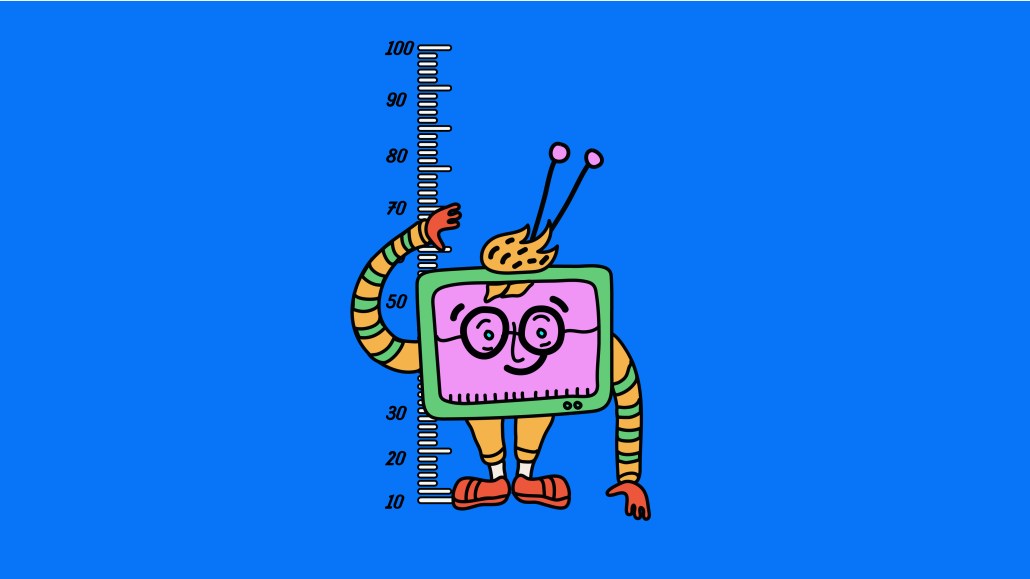 Ivy Liu
It took a minute, but marketers could soon be able to see what proportion of people saw their ad on online video and TV versus TV only.
That's if the next few months go to plan for the ad industry's latest collective attempt at cross-media measurement. A prototype of the platform, called Origin, is currently in development with the aim to have a real service that marketers can trial sometime next year.
It's led by the U.K. advertiser trade body Incorporated Society of British Advertisers and its counterpart in the U.S. the Association of National Advertisers after both decided to pool their own individual attempts at cross-media measurement together.
The combined effort will be based on a list of requirements advertisers want from cross-media measurement provided by the World Federation of Advertisers as well as a set of principles on how those demands can be met, from data standards to privacy. Origin plans to use recently updated global standards from the Media Ratings Council for impression data collection.
Usually, moves like this are controlled and confined to a handful of stakeholders. This time, though, Origin is being open-sourced. So other markets will be able to access the Origin code and build their own version of it specific to the needs of local stakeholders. And because the code is openly accessible it's transparent.
"There's a program at work now which is developing code that will be open-sourced to the industry that is owned by ISBA and the ANA but facilitated by the WFA," said Matt Green, director of global media services at the WFA. "This code would be leveraged in the U.K. and the U.S., but it will be accessible to other associations to be used across the world license-free. It's always been our objective at the WFA to try and create a Mexican wave [think soccer fans lifting out of their seats] of sorts whereby many markets adopt the technology."
The development process is gathering pace. There's a pitch out to find a measurement vendor to measure whether the ads are seen across the different platforms and by which audiences as well as to validate and correct any first-party data from publishers and platforms.
From the outset, it all sounds similar to previous attempts at cross-media measurement.
Where Origin really differs, however, is the involvement of the major online platforms including Google, Amazon, Facebook, Snapchat and TikTok. Each platform has agreed in principle to let some of the ads in their ecosystems be tracked independently in a privacy-compliant way.
Details on how much of that data gets shared are yet to be finalized. But regardless of the eventual outcome, whatever data on campaign impressions that those media owners do decide to share will be matched with virtual IDs generated by Origin's technology using a process known as probabilistic matching. From here, Origin can then deduplicate impacts across multiple IDs to infer whether the same person saw the same campaign across the different media owners.
The data matched to those virtual IDs is based on Origin's single-source panel, which reflects the social and demographic makeup of the U.K for the prototype.
Occasionally, this process of matching data to identify individuals is called fingerprinting, though the term has negative connotations so companies try to avoid it. To ease those concerns, Origin will use differential privacy techniques to prevent users from being identified, albeit the virtual IDs and publisher IDs will already be anonymous.
What this process misses in accuracy as a result of not using hard identifying information (e.g. emails or customer IDs), it gains in scale for the same reason.
For traditional media channels like TV and radio, the Origin platform will use audience data from their respective joint industry initiatives. So in the U.K., this would be data from measurement frameworks like BARB and RAJAR for TV and radio respectively, for example.
From here, Origin would then create a model based on the data to estimate the reach of the ads across the different media and the number of times those ads were likely to be seen by different audiences.
There's a chance the TV data in Origin could come from the broadcasters directly. After all, the main ones in the U.K., from the BBC to ITV, Channel 4 to Sky, have all been involved in the plan since its inception in 2019. Nevertheless, they are yet to agree to the independent measurement of ads bought on their media.
"It's a question of when those media owners join not if, said Richard Halton, the former chief executive of the digital TV join venture Youview who is now the director of Origin. "But as the media owner you need to know that your metrics and standards are being respected in the system — that's the ask of the TV broadcasters."
Should it actually happen, Origin could go some way to resolving deep-rooted issues marketers have with platforms.
"The industry has got itself into a ridiculous situation where advertisers are spending billions of pounds every year without knowing whether that money has gone toward hitting the same audiences repeatedly, which is not only massively inefficient it also creates a lot of unhappiness for people who are being bombarded with ads," said Halton.
Some of those advertisers to back Origin include Procter & Gamble, Unilever, PepsiCo, Tesco, L'Oréal, Mars, Diageo and Natwest.
There's also an upside for media owners outside the big online platforms.
A single source of truth like Origin means advertisers could spread their media dollars farther as a result of having a better view of where people are seeing their ads, not just where they can be tracked. For example, publishers have had to endure big drops in prices from the display ads sold on their sites viewed in the Chrome browser compared to those in their mobile app or Safari traffic, often for the same audience and the same ad unit.
For all the enthusiasm around Origin, it's only a starting point.
"I think the biggest issue with cross-media measurement at the moment is that so much of what is being done is being aimed at getting a better view of how media was delivered, i.e. what was the incremental reach of a channel?," said a senior agency buyer who declined to be named over concerns their viewpoint would be deemed overly critical. "There seems to have been a real shift away from wanting to measure the incremental impact of media to a race to the bottom of trying to create digital-style metrics for offline channels.
That said, there are plans to evolve Origin eventually.
"In the first instance of Origin, the focus is about reach and frequency so helping advertisers understand how they can de-duplicate their media spending across Facebook, YouTube and Channel 4, for example," said Halton. "Over time the ambition would be that we can follow that through to outcomes measurement. But you have to go through reach and frequency measurement to get to that point."
When this happens, it's likely to be in line with the platforms' focus on measured conversions. These companies are estimating the total number of conversions on which advertising had an effect. To do this they record the percentage they know and then use algorithms to forecast the unknown.
While Origin won't be a direct riposte to curbs on audience identifiers like third-party cookies when it does launch, it could eventually become one.
https://digiday.com/?p=414318
October 3, 2023 • 2 min read
•
•
In episode four of the "Is This The Metaverse?" narrative podcast, Glossy international fashion reporter Zofia Zwiegliska spotlights the brand opportunity when it comes to fashion in the metaverse.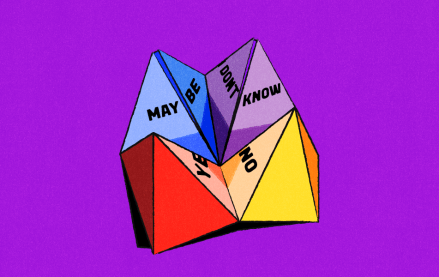 October 3, 2023 • 5 min read
•
•
Overall there's more due diligence from marketers when it comes to influencer marketing efforts now, according to marketers and agency execs, who say that there's been more rigor over the last year, and especially over the last six months.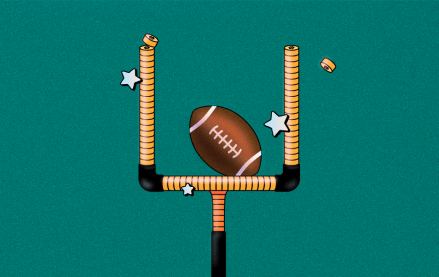 October 3, 2023 • 3 min read
•
•
The collaboration between the Los Angeles Rams and Snapchat goes back to 2020 as the Rams made became the first NFL team to conceive a Snapchat AR experience, affording fans the opportunity to virtually wear the team's recently unveiled uniform.