Advertisers applaud Facebook's publisher whitelists
December 3, 2019 • 3 min read
•
•
While advertisers have long grumbled about the lack of transparency into and control over where their ads appear across Facebook's Audience Network and in-stream ads, some are cautiously optimistic about one new feature currently being tested: publisher whitelists.
Last month, Facebook confirmed it is piloting publisher whitelists for its Audience Network and in-stream ads, with plans to expand the whitelists more broadly next year. Whitelists allow ad buyers to note specific words or site URLs for Facebook to use in targeting their ads. Facebook has had block lists since 2017 but had yet to offer whitelists.
Whitelists are often perceived as a bane to publishers. But for advertisers, whitelists can be a useful tool. In January, a number of buyers told Digiday that they had suppressed their use of Facebook's Audience Network because of the lack of publisher whitelists and other brand-safety features.
"It's been good," said Kieley Taylor, global head of social for GroupM, which is participating in Facebook's pilot. "We've been asking for a true whitelist solution for sometime, so it's great we were able to understand how that works when applied on their platform."
Taylor said one thing she noticed during the testing phase is that while so much of the inventory from Audience Network is in-app mobile, many of the safety and visibility tools are built on desktop inventory where it's easier to crawl or scrape through the content.
"When something is in app, it becomes a bit cumbersome to understand brand suitability and to be able to measure and catalog and interpret it," Taylor said. "If we didn't have view in app on that publisher, we didn't include it in our whitelist. We want to better understand how to balance scale and safety."
Because there are so many monetization partners being added to the network on a constant basis, Taylor said Facebook's decision to only add them after an advertiser has selected them is a good default to have, at least in the pilot phase.
"The hope is we will get to a place with third parties or otherwise where we can review on a regularly frequent basis who those newly added partners for monetization are so we can build into the whitelists in a slightly less manual way," Taylor said.
Another ad buyer said that rather than rely on whitelists for his clients, he prefers third-party measurement that enables real-time analysis of the inventory.
"By choosing the whitelist or blacklist solutions, you're just limiting yourself and accepting the worst-case solution. Blocking an entire site negates the fact that content is constantly being updated; I know very few sites that are static in terms of their content on their pages or apps."
This buyer said that while whitelists may be preferred by more conservative advertisers, what platforms like Facebook really need to provide are improved controls and more third-party verification integrations.
Facebook currently has four brand-safety partners: Zefr, DoubleVerify, Integral Ad Science and OpenSlate.
Charlie Hunter-Schyff, head of programmatic and paid social for EMEA at ForwardPMX, said his agency shies away from Audience Network because of brand-safety concerns, but the possibility of having a whitelist option is "a very appealing move forward" although he hasn't yet participated in the pilot.
One thing he hopes Facebook adds to its whitelist feature is the ability to categorize publishers based on their audiences. "So, you can create audience lists buckets that could be transferable, just as publishers are building audiences for their advertisers," said Hunter-Schyff.
Buyers Digiday spoke to generally welcomed the whitelist and said Facebook has been taking more steps toward improved brand-safety controls, but said there's more it could be doing. Next on their wish lists: in-feed contextual adjacency, or knowing what other content your ads are showing up alongside in someone's personalized Facebook feed. And having some sort of technology that preempts your bid against inventory if it doesn't meet brand suitability standards.
"Brand safety is never going to be solved completely as far as I can tell," said Taylor. "But these are steps in the right direction."
https://digiday.com/?p=354110
September 28, 2023 • 4 min read
•
•
Some content creators are using generative AI tools to spark new levels of creativity and innovation and are sharing their experiences online in how they're using these tools to streamline their workflows and boost productivity.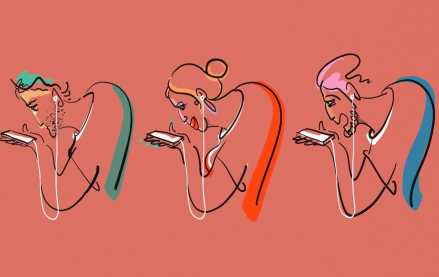 September 28, 2023 • 6 min read
•
•
In this edition of the weekly Digiday+ Research Briefing, we share focal points from Digiday's recently released reports on marketers' evolving social media tactics, including how they're using Facebook less and diving into YouTube Shorts more.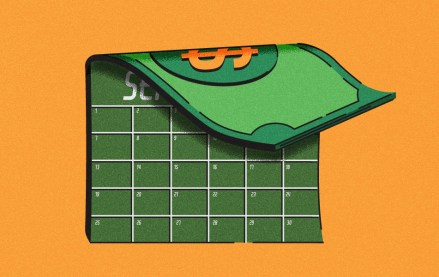 September 28, 2023 • 4 min read
•
•
In 2023, some brands' executive boardrooms are still insulated from the chill of crypto winter, for better or worse. But the rising pressure of crypto skepticism has made it more urgent than ever for companies to figure out how to use blockchain technology to support their core offerings and customer base rather than simply dropping branded NFTs and hoping for the best.